Ikea is courting a new customer base — pets. The Swedish company launched a line of products and furniture called Lurvig, designed for the modern pet.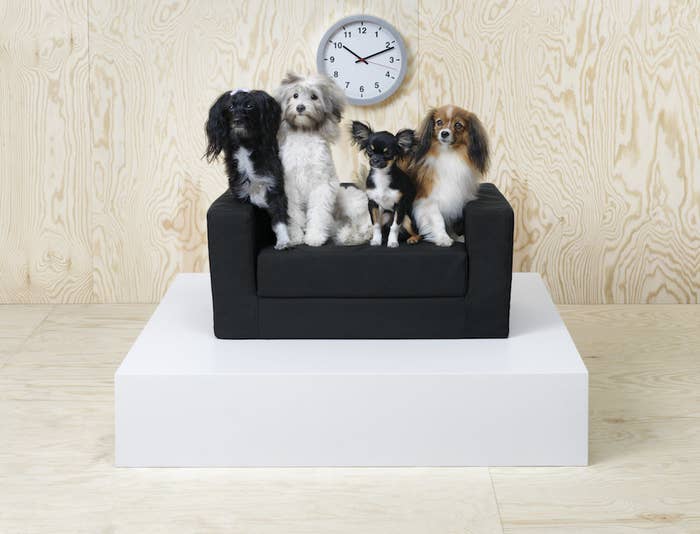 The Lurvig line, which means "shaggy" in Swedish, was introduced as a pilot in five markets this October, the company told BuzzFeed News.
Ikea shoppers in Japan, France, Canada, the US, and Portugal's Algarve store can browse the company's line of minimalist pet beds, cat scratchers, food bowls, leashes, travel bags, and cat play cubes.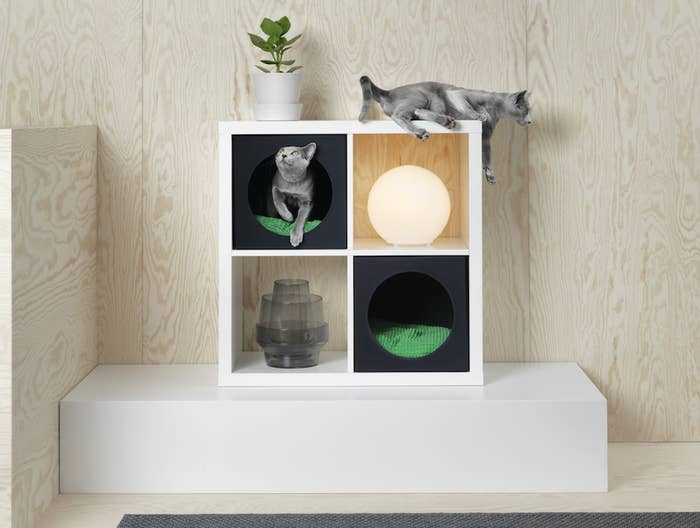 "As we designed the collection, we first and foremost focused on animals and their needs and behaviors," an Ikea spokesperson told BuzzFeed News. "Developing products for pets is different than creating solutions for humans, so we had a different set of rules and things to consider."
The company worked with a veterinarian, Dr. Barbara Schäfer, because "it was important to design for pets and not 'humanize' the products."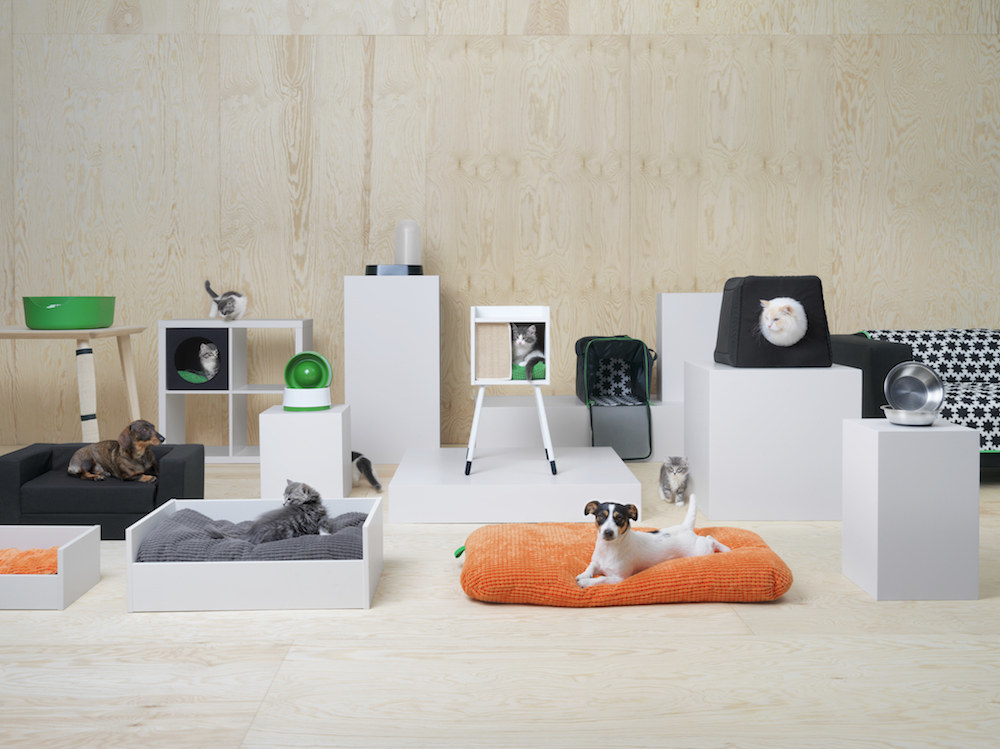 "Our pets have their own personalities, but they have five things in common: They love sleeping, eating, playing and exercising, and being close to us," Dr. Schäfer said in a statement. "So these behaviors have been the first thing on our minds when designing these products."
The line comes as the pet industry is expected to grow to more than $69 billion this year, according to the American Pet Products Association.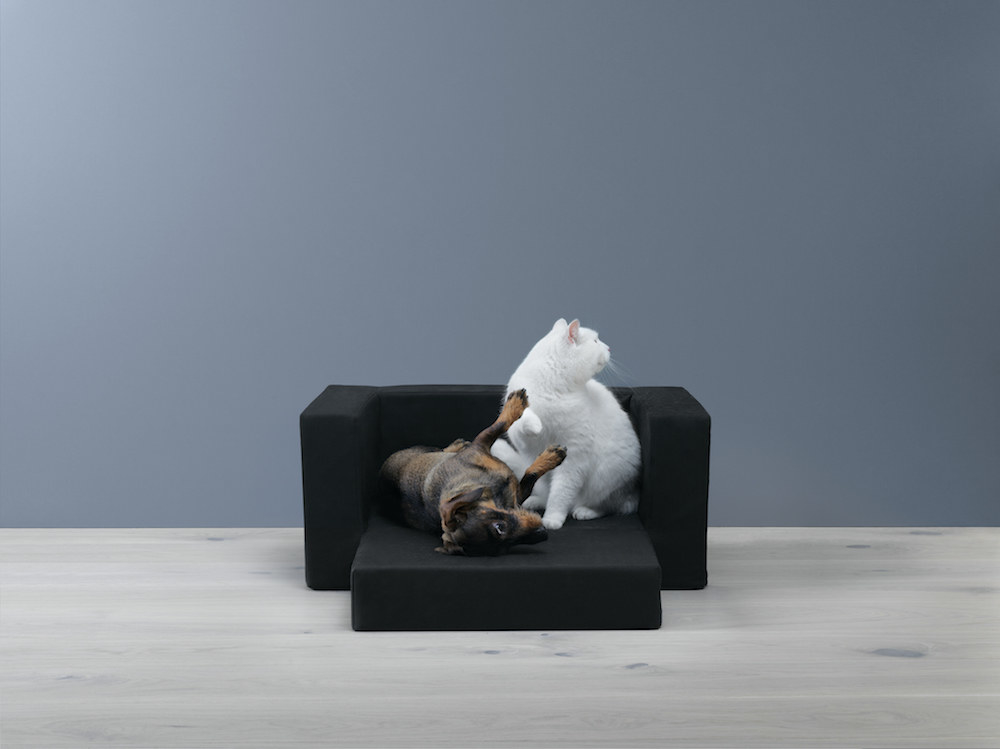 Supplies and over-the-counter medicine were the second-largest spending categories in 2016, according to the industry association. Of the $66.75 billion people spent on their pets in 2016, $14.71 billion went toward supplies and medicine.
The same month Ikea launched its pet line Japan's Okawa Kagu rolled out its own artisan-made collection of cat furniture, which look like miniature West Elm couches.
Ikea had already been known as a place where pet lovers could buy human furniture and adapt it for their animals. Various "Ikea hacks" sites offer ideas and how-to's for building cat staircases, dog beds, and even guinea pig paddocks using the store's conventional products.
But don't bring your pet in to try out the merchandise: Only service dogs are allowed in Ikea stores.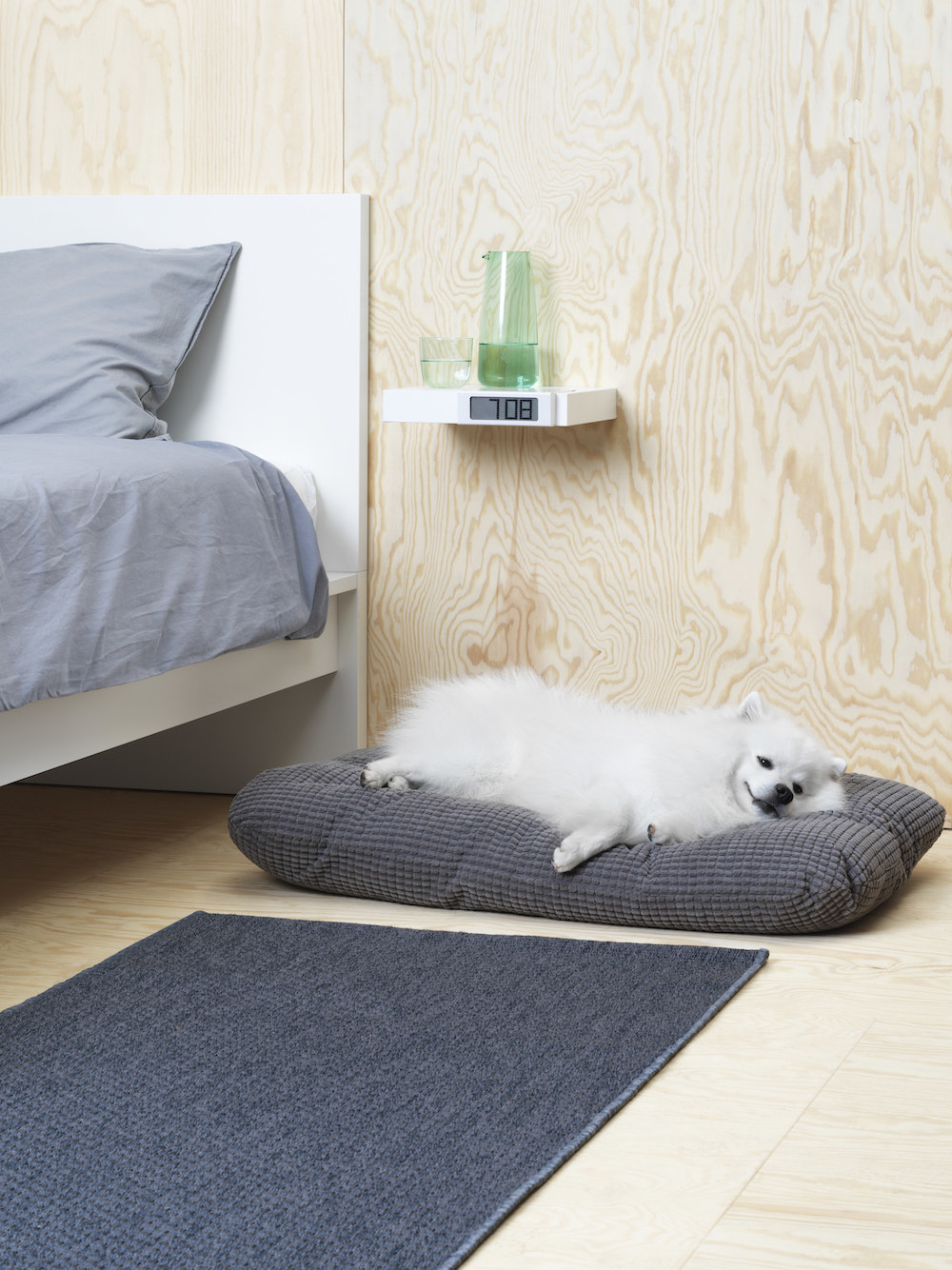 The company says that the products can be found in select stores in five additional countries next spring.