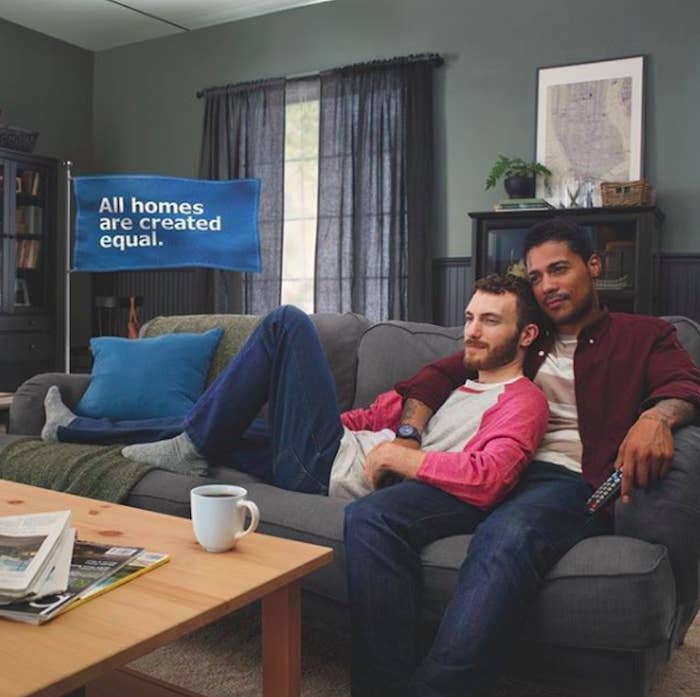 Ikea is rolling back one of its biggest draws — massive store showrooms. The Swedish furniture retailer is scrapping plans to open three new showroom stores in suburban Glendale, Arizona; Cary, North Carolina; and Nashville, Tennessee to instead focus on online sales, the company told BuzzFeed News.
"We are in a rapidly changing retail environment," the company told BuzzFeed News. "To be fit for long-term growth, we are creating a new business model to make sure we're accessible and convenient for our customers today and in the future. As a result, some of our expansion plans may change, but at the same time we are also investing in our e-commerce and services to ensure customers can access Ikea no matter where they are."
Instead, the company will focus on expanding its retail footprint in "urban city centers to be more accessible to more consumers," it added. The company added 14 new stores globally in 2017.
The change in plans comes as e-commerce companies like Overstock.com, Wayfair, and Amazon pursue growing online furniture sales, leaving Ikea trailing the pack when it comes to online sales investments.
The online household furniture industry's growth outpaced the traditional furniture store industry, with revenues increasing over 40% from 2013 to 2018, Claire O'Connor, an analyst at IBISWorld, told BuzzFeed News. Traditional furniture store industry revenue growth was around 17% during the same period, which includes Ikea. Ikea reported a 7% increase in total sales between 2015 and 2016.
"As the world has become more digitized, consumers are more comfortable with purchasing furniture online," she said. "While stores will likely never disappear, furniture stores, like Ikea, will continue to invest in their online business in order to compete in the growing online marketplace."

Tom Forte, a research analyst with D.A. Davidson, told BuzzFeed News that Ikea is pivoting at a crucial moment in the online furniture market, considering Amazon has trained consumers to expect shipments in two days and few shoppers stick with a single furniture brand.
"There is no real dominant player in furniture," he said. "In these categories the consumer thinks of an e-commerce company very quickly, but there are not many brands that are commanding loyalty. Therefore, in this category, the consumer is willing to buy the product sight unseen and it's a reason to see acceleration with online penetration."
Ikea has been gradually putting more emphasis on online sales. It has rolled out new lower-priced shipping and delivery, TaskRabbit assembly to build its notoriously complicated furniture at shoppers' homes, new financing options like a credit card, and Click & Collect, the company's buy-online-pick-up-in-store program.
It's also building two additional distribution and customer fulfillment centers in Staten Island, New York, and Joliet, Illinois, that are slated to be ready in the fall to process online orders.
Ikea's recent efforts to ramp up its online presence have proven successful, according to a March report from IBISWorld. Visits to its website reached 2.3 billion in 2017, compared to 936 million physical store visits the company reported that year. In 2015, the company reported 1.9 billion website visits and 884 million store visits.
"It does mean Ikea really is moving from its established model that has been proven to grow and where there aren't as many players," Neil Saunders, an analyst at GlobalData Retail, told BuzzFeed News. "In my opinion, they're not abandoning stores; they might just build smaller outlets."
The company is still scheduled to open stores in Norfolk, Virginia, and Live Oak, Texas, in 2019.