Hershey's confirmed to BuzzFeed News on Tuesday that it has released a brand new Kisses flavor — carrot cake.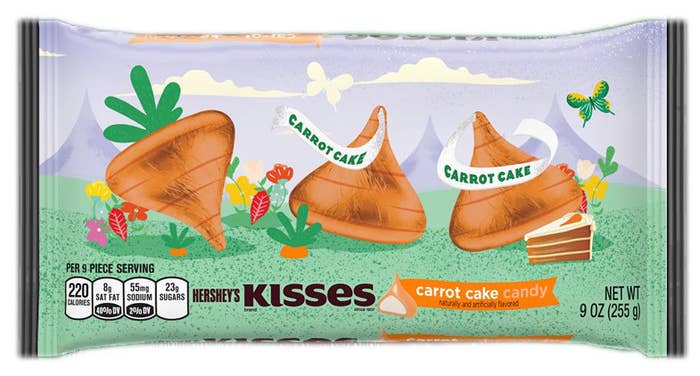 "Easter season, you think about carrots, you think about bunnies," Hershey's spokesperson Lauren Aardewijn told BuzzFeed News. "There is nothing more symbolic than carrot cake."
The Kisses "honestly taste just like carrot cake," said Aardewjin. They are "smooth" with a "light cream cheese–like filling in the center."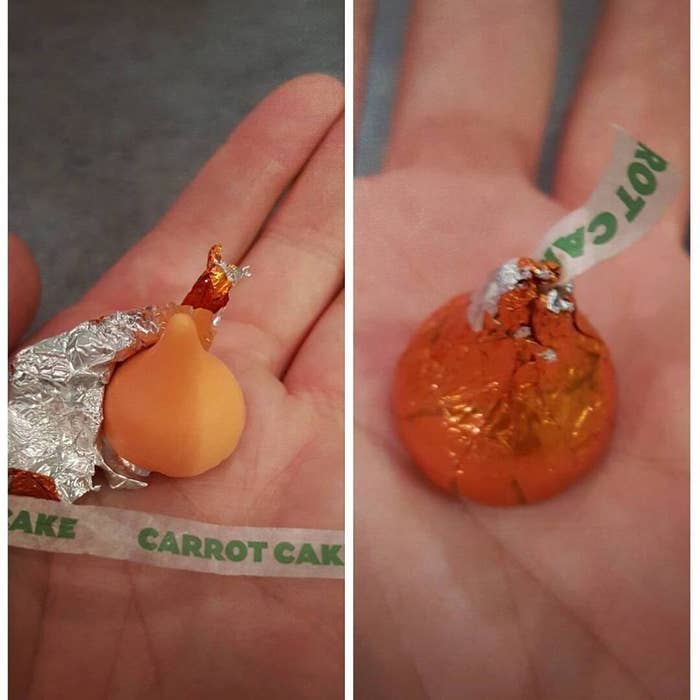 Hershey's Kisses Carrot Cake candies are available exclusively at Wal-Mart stores in 9 oz. bags through the Easter season or while products last, said Aardewijn.
But now that the new Kisses have hit shelves, people are expressing some mixed feelings.
The release of the new product has resurfaced ongoing differences between carrot cake lovers and carrot cake haters.
People have gagged over the thought of carrot cake as a Hershey's Kiss.
"OK, I just barfed a little," said one person.
Family ties have even been fractured.
"I hope they don't suck," said one person.
But the prospect that carrot cake's sweet, hearty flavor could be packed into a tiny Hershey's Kiss has some dessert fans losing their shit.
"I need these in my life!" said one person.
Some people feel that Hershey's is speaking to them directly with its new carrot cake–flavored Kiss.
Other people just have one request for America — stop.
But Hershey's isn't fazed by the mixed reaction.
"Whenever you develop a new product you're going to have people who love it and people who aren't going to like it," said Aardewijn. "On a personal note, carrot cake wasn't something I thought I really wanted to try. But it's a little bit of a surprising flavor!"