Guess's Cofounder Has Quit After A Sexual Harassment Investigation Found He "Exercised Poor Judgment"
Guess's Paul Marciano reached a $500,000 agreement with five people to settle allegations that he made inappropriate comments and advances, including kissing and groping.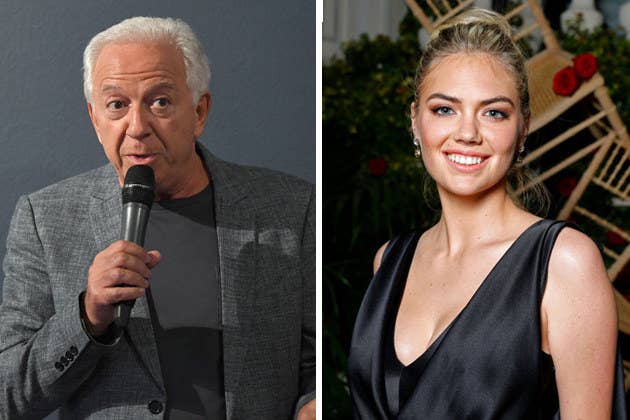 Guess cofounder and chief creative officer Paul Marciano reached a nonconfidential agreement totaling $500,000 with five people to settle allegations that he made inappropriate comments and made "unwanted advances including kissing and groping," the company said in an SEC report on Tuesday.
He resigned on Monday effective immediately. Guess declined to provide additional comment to BuzzFeed News.
The settlement comes after independent investigators ended a four-month inquiry into allegations that Marciano acted inappropriately with models and photographers. The investigation was prompted by model Kate Upton's allegations that he groped her as a teen during a photo shoot in 2010.
"Paul came straight up to me, forcibly grabbed my breasts and started feeling them — playing with them actually," Upton told Time magazine in February. "After I pushed him away, he said, 'I'm making sure they're real.'"

Two independent investigators interviewed more than 40 people and reviewed roughly 1.5 million pages of documents, including emails, human resources and legal department files, social media messages, and video and audio recordings, the company said in the SEC report.

But "many of the allegations could not be corroborated" because the individuals either declined to be interviewed or provided insufficient information to the investigators.
Yet investigators found "that on certain occasions Mr. Marciano exercised poor judgment in his communications with models and photographers and in placing himself in situations in which plausible allegations of improper conduct could, and did, arise," Guess said in the report.
Marciano told BuzzFeed News in February that Upton's allegations were "absolutely false" and "preposterous."
He denied he was ever alone with Upton and claimed he "never touched her inappropriately." He added, "Nor would I ever refer to a Guess model in such a derogatory manner."
Marciano will continue to receive his salary until the end of his employment agreement on Jan. 30, 2019.