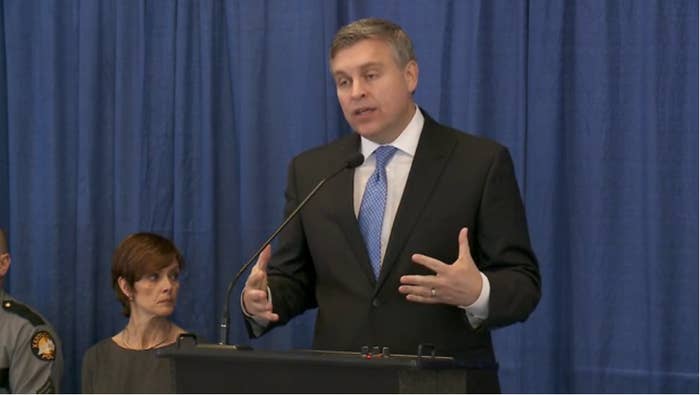 A 16-year-old girl who was discovered lifeless in a Kentucky juvenile detention center in January died in her sleep from an irregular heartbeat, not physical trauma, state officials announced Wednesday.
Gynnya McMillen was found dead alone in a cell Jan. 11 at the Lincoln Village Juvenile Treatment and Detention Center in Elizabethtown. She had been arrested by Shelbyville police a day earlier over a "domestic incident" involving her mother.
McMillen was put into a restraint at Lincoln Village after she refused a routine pat down at the center. Throughout the night, however, staff members failed to complete the required 15-minute checks on McMillen as she slept. She was discovered dead the next morning.
But the state's review of McMillen's autopsy report, which included roughly 60 hours of video surveillance and interviews with staff and police witnesses, found "no trauma or injury or asphyxiation contributed to her death," said John Tilley, the state's secretary of the Justice and Public Safety Cabinet.
"This child sadly died in her sleep from an irregular heartbeat," he added.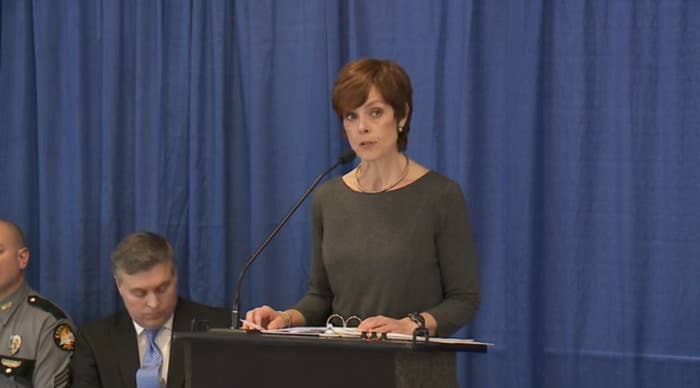 Kentucky State Medical Examiner Donna Stewart, who conducted the autopsy, said tests performed by the Mayo Clinic found McMillen suffered from a rare genetic condition called inherited long QT syndrome, which causes sudden rapid heartbeats. The condition does not always show symptoms.
"Obviously, her symptom was death," Stewart said.
The medical examiner added that she found no lethal blunt force injuries, observing only smalls scrapes and bruises on McMillen's torso and extremities, as well as scalp contusions. She also found bite marks on her outer right leg.
After reviewing video and audio recordings of McMillen's interaction with police, intake at the facility, and restraint, Stewart said the bite marks "were sustained prior to her arrest."
She also advised McMillen's family to get medical tests to determine whether they also have QT syndrome because it is genetic.
McMillen's father unexpectedly died in his sleep in November 2014.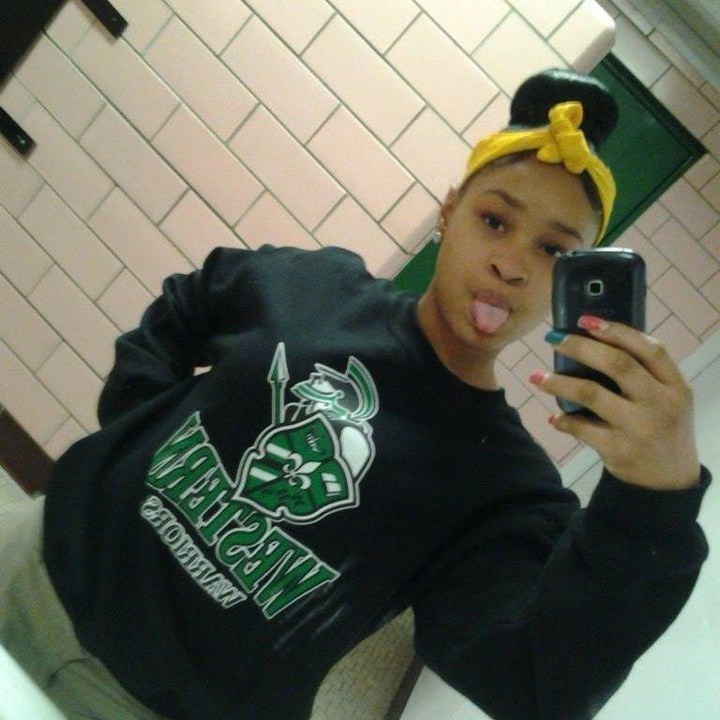 Surrounding McMillen's death, however, was a "pattern of employee misconduct in hours following the restraint," Tilley said.
"Some misconduct smacks of outright indifference," he said.
One employee offered a sandwich to McMillen while she was in the cell. When she didn't respond, he ate the sandwich himself, investigators noted.
Officials also found "multiple discrepancies" between the observation logs and video surveillance footage. Staff logged 117 bed checks on McMillen, but surveillance video only confirmed 75, Internal Investigations Branch Director Barney Kinman said.
The department identified six employees who were responsible for misconduct related to McMillen's detention. Two workers are under special investigative leave, one remains under investigation, and another has resigned.
One employee, Reginald Windham, was fired after BuzzFeed reported on several previous instances of misconduct, including two excessive force incidents. He was also accused of failing to complete McMillen's bed checks.
Tilley said the pattern of misconduct would not be tolerated under his administration, which began just days before McMillen was found unresponsive in her cell.
"I want to be clear," he told reporters. "If you choose to work by your own set of rules, you will be rooted out and the consequences will be swift and certain because this is not how justice will be served in Kentucky under my watch."
Kentucky State Police officials said they have completed their own independent investigation and will present their findings to the Hardin County Grand Jury.