Jordan Reeves, a spunky 10-year-old girl in Columbia, Missouri, was born with a left arm that ends at her humerus, or just above her elbow.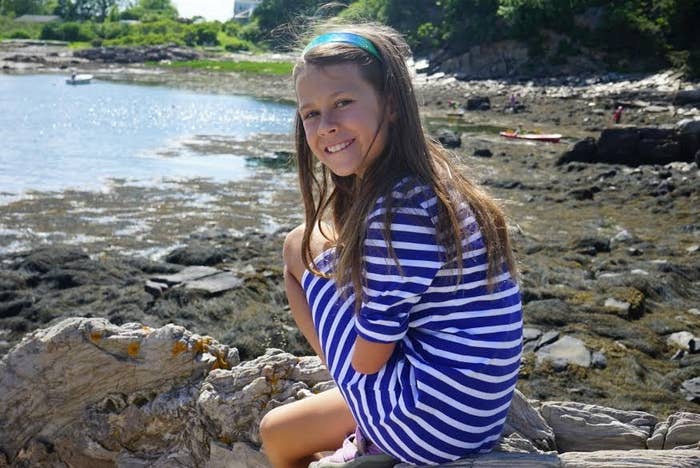 But instead of building a traditional prosthetic at a design event for kids without limbs, Jordan developed a "circle shooter" or "glitter cannon" that shoots sparkles.
She calls the device "Project Unicorn" and says it is an essential part of her superhero alter ego, Girl Blaster.
"I just like the look of sparkles and how shiny they are," Jordan told BuzzFeed News. "And I like unicorns because they're magical and awesome."
Jordan made her creation at an event called Superhero Cyborg. The event was a five-day-long design training in San Francisco led by KIDMob, a nonprofit design organization for kids, and Autodesk, a 3D design software company.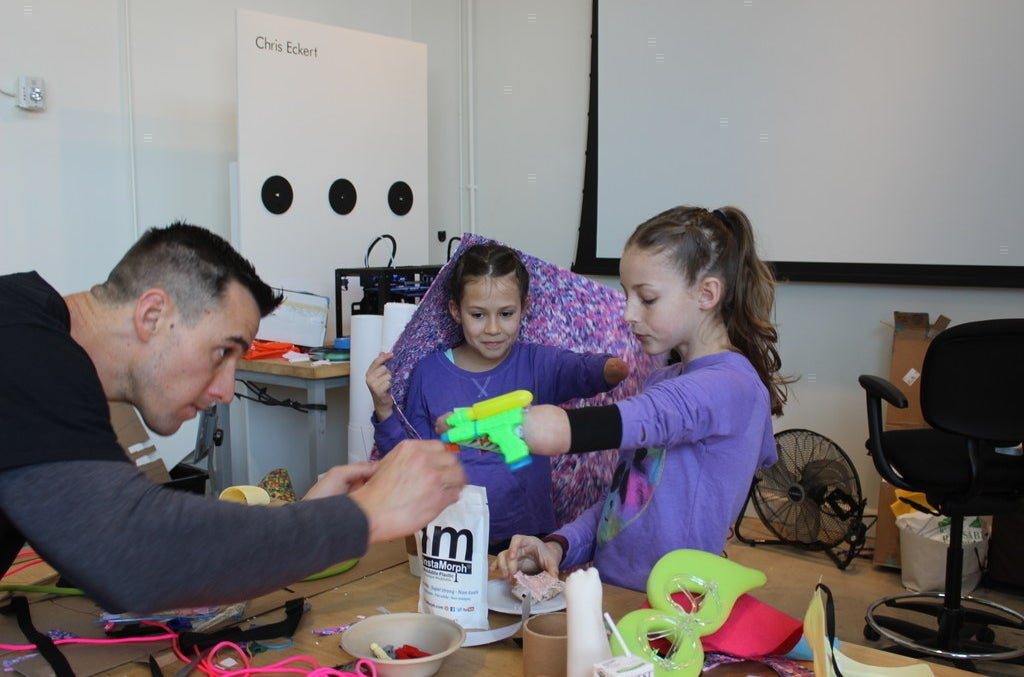 The event aimed to help kids create a hand or arm that was not just functional, but had super abilities, Kate Ganim, KIDMob's co-director, told BuzzFeed News.
"What happens if we push it to be an exoskeleton to enhance a body's natural capability?" said Ganim, who has a master's degree in architecture from California College of the Arts. "These kids are often viewed as disabled, but what happens when we invite them to be super-abled? What would that look like?"
Over a short week in January, five kids worked with six professionals and students in architecture and engineering to create their own "body modification," as the organization described the projects. One kid made a "sport splint."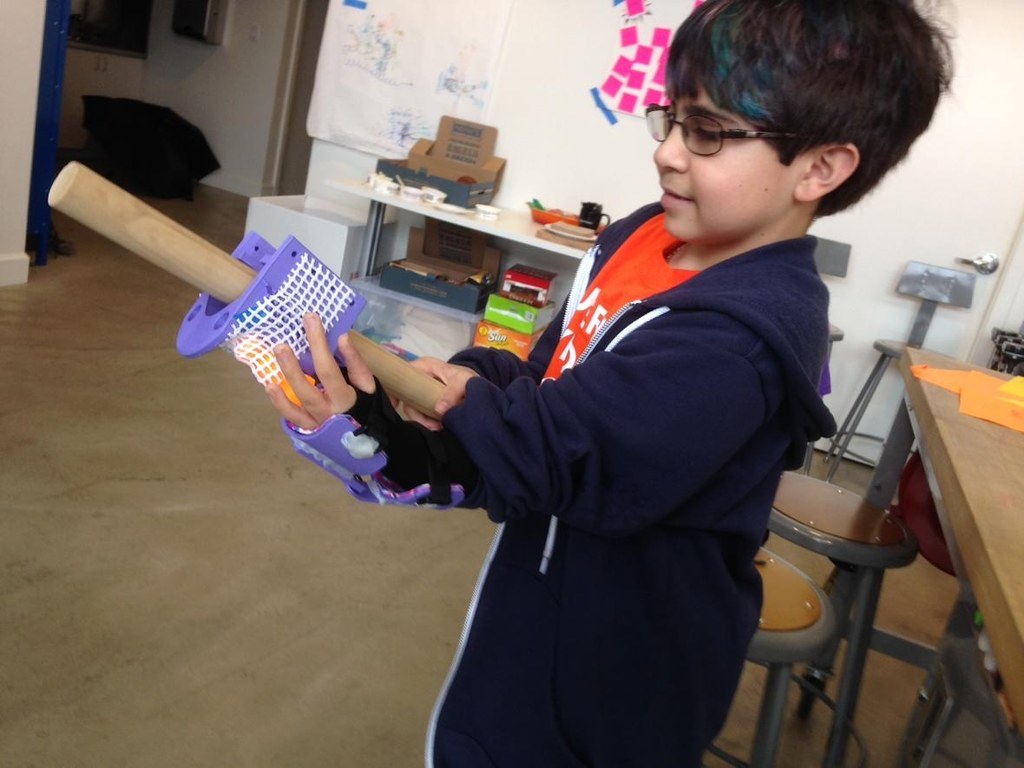 Other kids made devices that have multiple functions, including an ability to shoot like a water gun.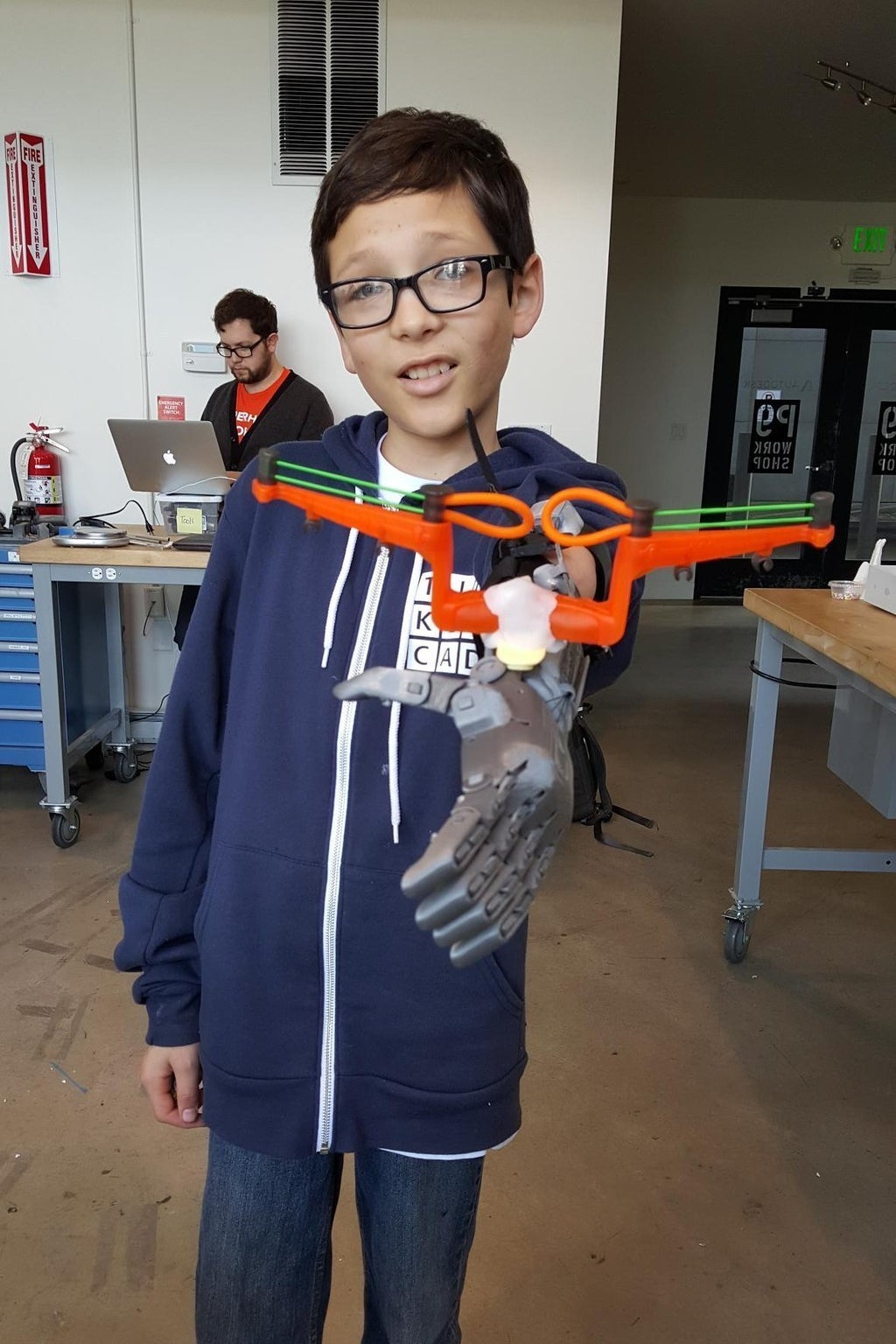 This kid called his project the Nubinator 3.0.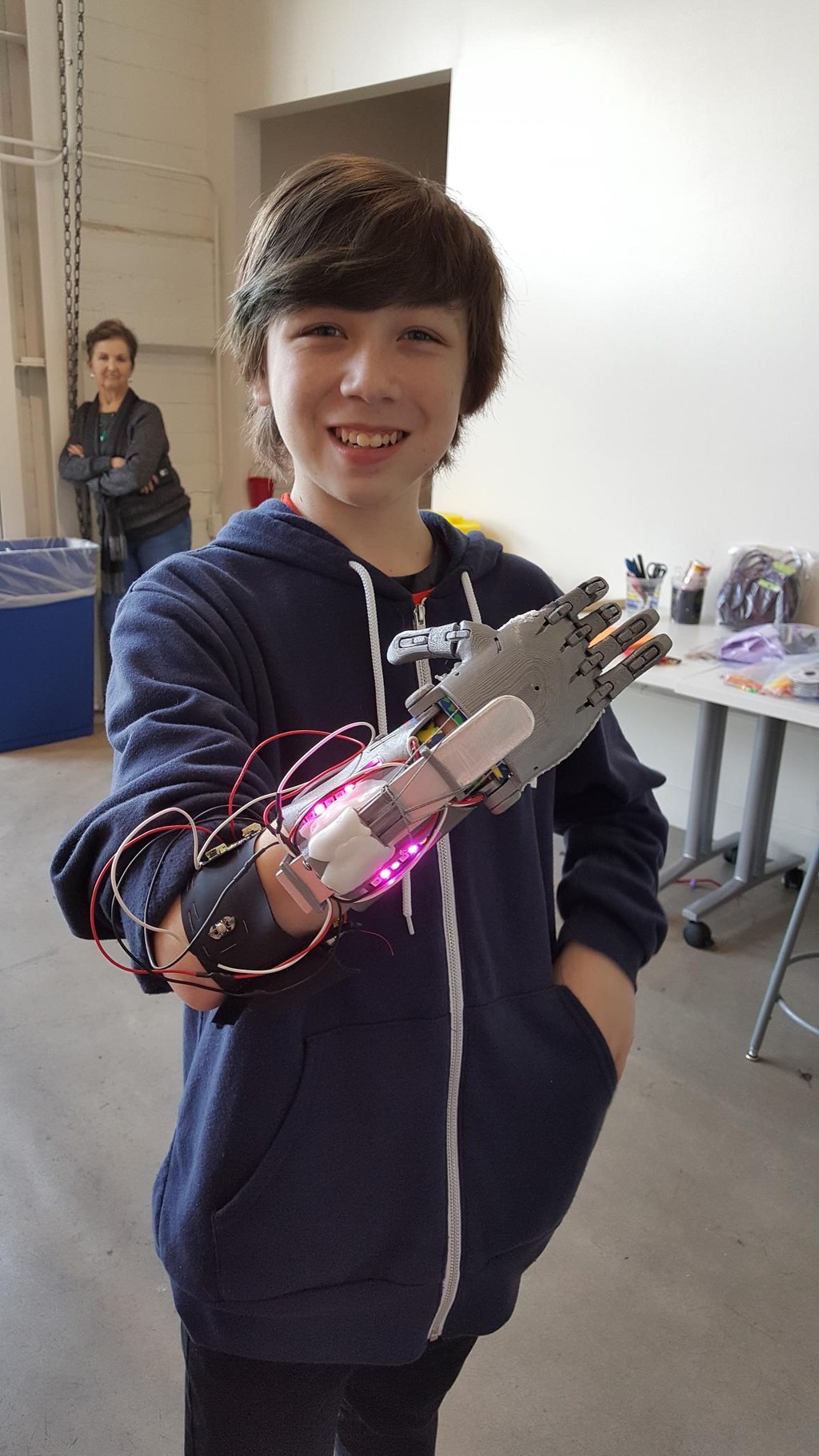 The group learned 3D modeling and printing, plaster casting, electronics, and sewing to build their wearables. They also did quite a bit of exploring superpowers and super abilities to build into their devices.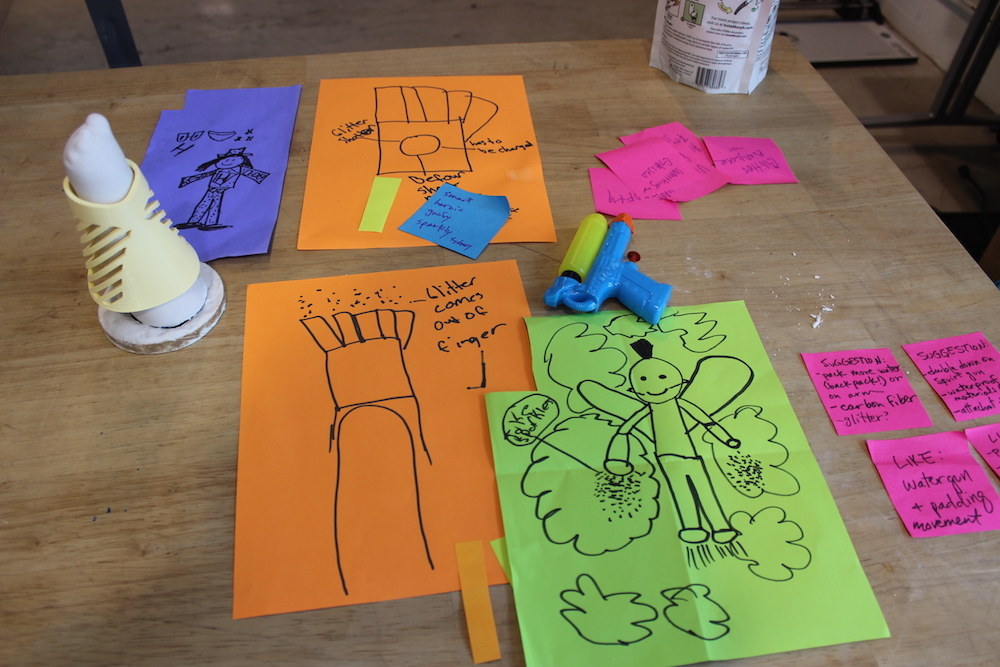 But Jordan, and the rest of the group, aren't done with their projects. Jordan is still working with her current prosthetist and her mentor from the Superhero Cyborg event on the project and hopes to create the ultimate glitter cannon.
The most recent version of the project is a 3D printed hand that will bend at the elbow. Jordan and her team are developing a way to make the device shoot sparkles and form a fist shape using her natural strength so that she can hold her phone.
The group will present their final projects in June.
What Jordan liked best about the event was that she had free range to create whatever inspires her. She says she now wants to do 3D printing as a career.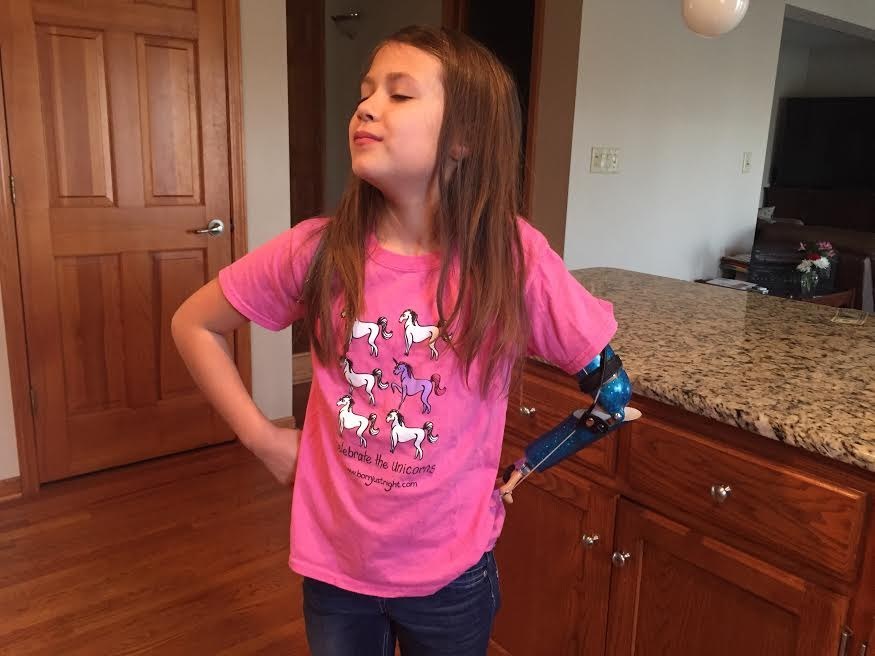 She hopes other kids like her feel inspired to create for themselves.
"If you put your mind to it," she said, "you can do anything."