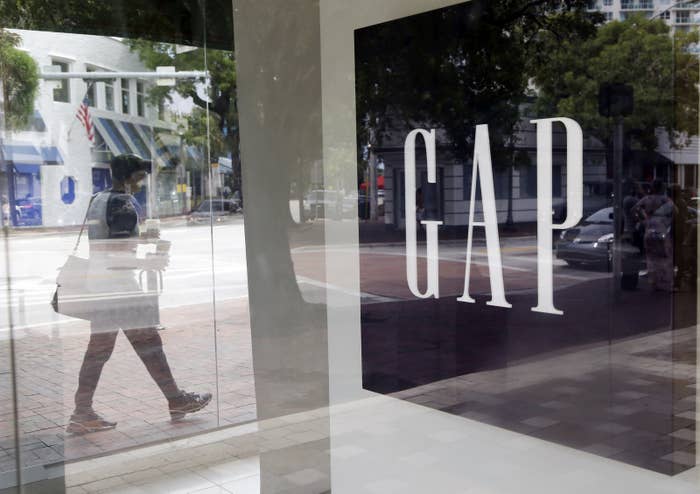 Gap plans to "quickly" close hundreds of Gap-brand stores that are "dragging down the brand," the company told analysts on Tuesday.
CEO Art Peck did not specify exactly how many stores would close, where those stores are located, or what the timeline is. But he said the store closures will include "some amazing flagship stores around the world" and that he would move ahead "thoughtfully but aggressively."

The retailer currently has 775 Gap-brand specialty stores globally, which have been lagging as its Old Navy and Athleta brands grow. Peck told analysts on a call Tuesday that "the very worst" Gap-brand stores return "a very modest contribution."
"There are hundreds of other stores that likely don't fit our vision for the future of Gap-brand specialty store, whether in terms of profitability, customer experience, traffic trends," he said. "These stores are a drag on the health and a drag on the performance of the brand." Aging stores in aging locations eventually "become toxic to the health of the business, and that's really what we're stepping up and addressing here right now."

Gap-brand store sales decreased 7% this quarter compared to the same time last year, the company reported. But its online business continues to grow and constitutes about 20% of the brand's total revenue. Gap Factory stores also continue to be profitable, representing about 30% of the brand's revenue.
This year, the company has opened 109 stores (largely Old Navy and Athleta) and closed 56 stores (primarily Gap and Banana Republic). It plans to open 70 new Old Navy stores while accelerating the closure of additional Gap-brand stores.

The company said it will have a more detailed plan by the time it lays out its guidance for the coming fiscal year.