A Guy's Car Is Totally Frozen After He Left It Parked Along A Lake
The crew used 350 pounds of calcium chloride to melt the ice off the car, and 15 minutes later it was free.
This is Justin Yelen, a 24-year-old guy from Hamburg, New York.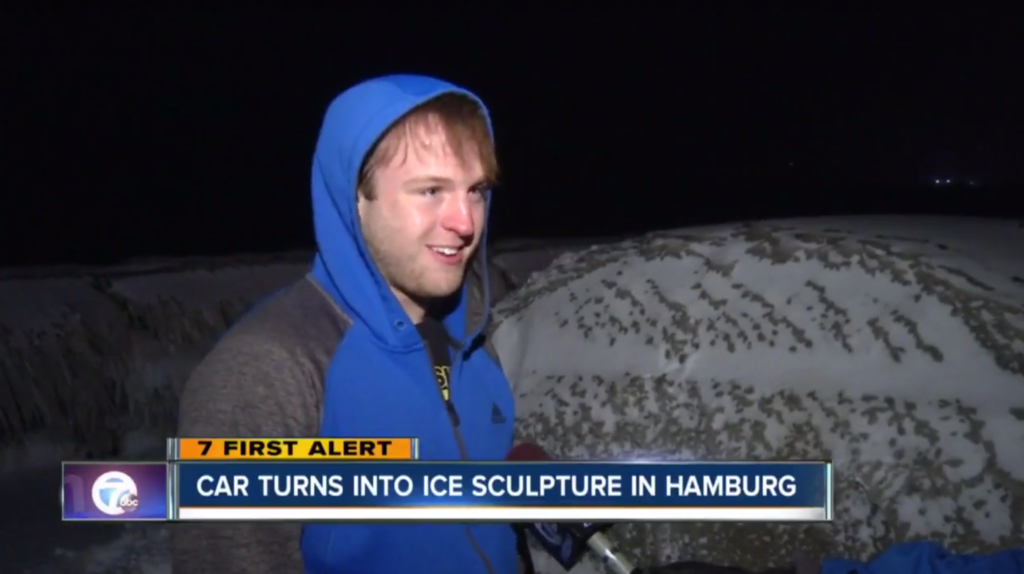 After a night of drinking on Sunday, Yelen told WKBW that he decided to leave his car parked at a local restaurant along Lake Erie.
Then this happened to it overnight.
"It looks pretty cool," Yelen told WKBW.
He said he hopes "summer comes soon."
But Yelen didn't have to wait that long. A crew with Lake Erie Towing & Recovery managed to pull his Mitsubishi Lancer from under the ice Wednesday afternoon.
Lenny Iwanenko Jr., the owner of Lake Erie Towing & Recovery, told BuzzFeed News that he got the call from the insurance company to free the car at around 10 a.m. Wednesday morning.
The crew of three people with the company poured seven 50-pound bags of calcium chloride over the car to melt the ice. Then they pulled the car out from under the ice from one side.
Within 15 minutes, the car was freed from the ice and loaded on the tow truck.
Iwanenko said there was no damage to the vehicle from the ice.
Now there is only a partial ice shell of the car left.
Iwanenko said he has been in the towing business for 28 years and had never had to free a car buried under ice.
"It was pretty cool," he said. "It was an honor for me to be called by the insurance company, to know that my business has the expertise to handle a situation like that."
Since Yelen discovered his car was trapped under ice, his parents have had to drive him around.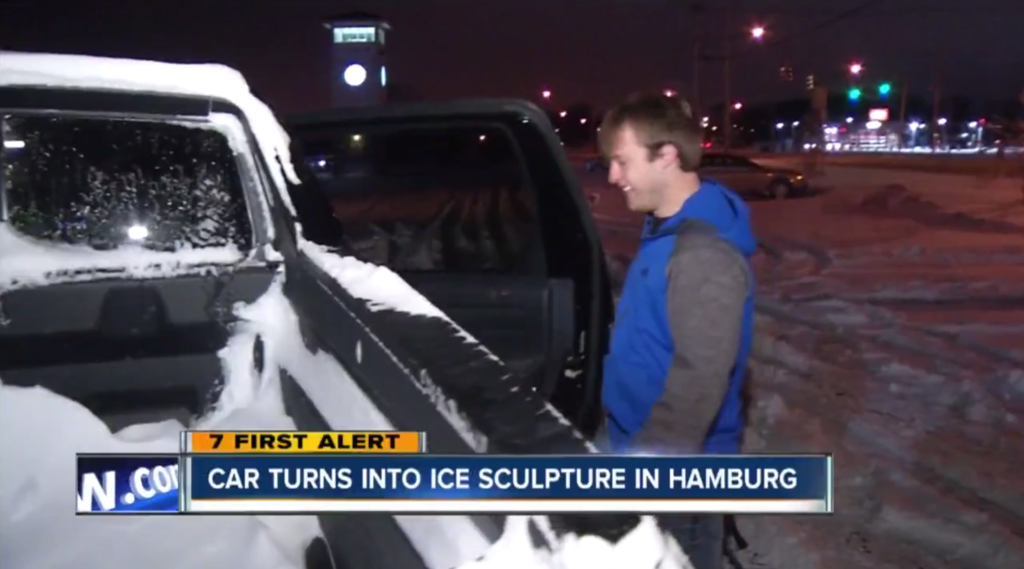 "My taxi," he said, pointing to his dad's truck.