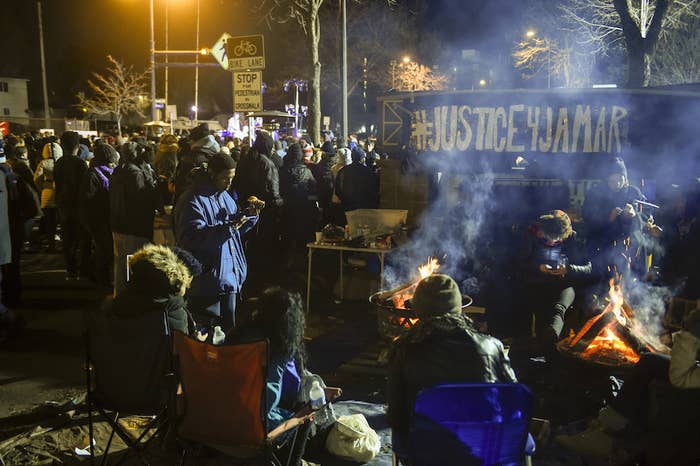 Four men have been charged in connection with the shooting of five protesters at a Black Lives Matter demonstration outside a police precinct in Minneapolis, Minnesota, on Nov. 23.
The men — Joseph Backman, 27; Nathan Gustavsson, 21; Daniel Macey, 26; and Allen "Lance" Scarsella, 23 — were each charged with one felony count of rioting with a dangerous weapon, Hennepin County Attorney Michael Freeman announced at a news conference Monday.
Scarsella was charged with three additional felony charges of assault with a dangerous weapon resulting in bodily harm.
Freeman said the felony charges bring the toughest possible sentences compared to any hate-crime related charge he could bring against the group in Minnesota.

Federal investigators are continuing to gather evidence against the group, which may lead to hate crime charges, Freeman said.
The rioting charges carry a maximum sentence of five years. Each of Scarsella's aggravated assault charges come with a maximum sentence of 10 years in prison.
Macey and Backman were released on bond Tuesday, according to Hennepin County jail records. Scarsella and Gustavsson remain in custody.
The men — three of whom are white, the other Asian — are accused of opening fire on protesters who were demonstrating against the Nov. 15 police shooting of Jamar Clark, an unarmed black man.
The five people who were shot outside the 4th Precinct suffered non-life-threatening injuries, although one of them required surgery for a stomach wound, an activist said at a news conference.
Video viewed by investigators shows Scarsella and his acquaintance, identified by authorities as J.S., wearing camouflage clothing and face masks on their way to the 4th Precinct demonstration on Nov. 19, according to court records.
They say into the camera that they plan to do some "reverse cultural enriching" and "make the fire rise" as they use derogatory terms to refer to blacks. Scarsella says they are on a "search and recovery mission." J.S. waves his handgun and says "stay white" before ending the video.
That evening, a spat erupted between the two instigators and Black Lives Matter protesters.
Scarsella and his acquaintance later vented on a 4Chan email thread about the argument. The group on the thread discussed their plan to "stir things up" and "cause commotion" at the protest.
The plan was to dress normally and "look like the protesters," but they should "feel free to carry," according to court records. They wanted to live stream the "crowd reaction to their presence."

A day before the protest, Gustavsson texted the group, "If this shits going down on Monday we need to get out there I could rile up so much shit up."
"I know how to make big news or get them to disperse," he texted. "I have an
idea to really stir shit up."
The actual shooting is not documented by the precinct's surveillance footage. But Scarsella later called J.S., who decided not to go to the protest with the group because it was too dangerous, and said he had just shot five people.
Scarsella was arrested at his home on Nov. 24.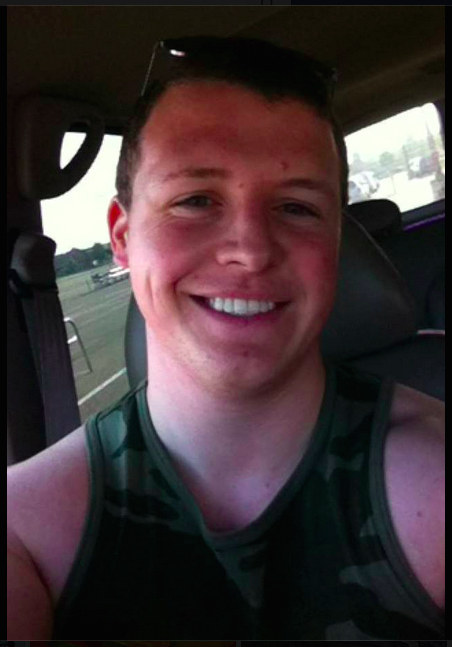 A police officer who works outside the Twin Cities and knows Scarsella described him as being a "sovereign citizen and pro-Constitution," according to court records. The officer knew that Scarsella owned and carried guns and had "negative experiences with and opinions about African Americans."

Scarsella's phone was filled with photos of himself with guns, including a 45 caliber handgun and an M1 rifle as well as racist images, according to court records. Police also found photos of Scarsella and Macey, who is Asian, posed with a group of other men wearing camouflage and holding guns in a meeting where several confederate flags were waving.
Attorneys for three of the accused men denied allegations that their clients are racists and downplayed the evidence against them during their first court appearance on Tuesday, according to the Associated Press.
Attorneys for Macey and Backman denied that their clients are white supremacists. Gustavsson's attorney argued there is no evidence that he had a gun.

Scarsella didn't speak at his first appearance in court on Tuesday. But a review of his social media presence reveals his fascination for guns and militia.
His Facebook cover photo shows a waving Bonnie Blue flag, the confederacy's unofficial flag at the beginning of the Civil War. The caption reads, "This isn't the somalian flag, (by the way)."
Many of the 23-year-old's photos show him posing with guns.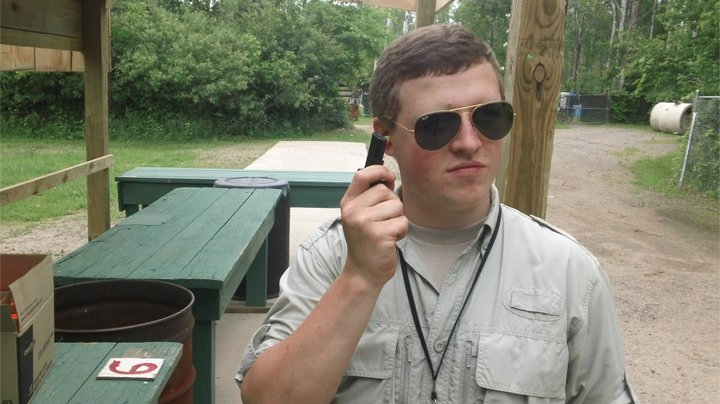 A few pictures show Scarsella at the gun range, including one where someone has a small cut on his nose with a caption, "You can never have enough eye relief with a .338."
Among his "likes" are several pro-gun groups including the OAF Nation military veterans militia group.

His interest in guns also led to a brief interaction with police in January. St. Paul police responded to his apartment after they received reports that shots had been fired, according to police records.
Officers found rounds had gone through the ceiling of his bedroom. Scarsella told police he accidentally pulled the trigger on his handgun while cleaning it. No one was injured and Scarsella was not arrested.
Social media profiles for Gustavsson, Backman, and Macey could not be verified.
Macey does not have a criminal record in Minnesota, according to a review of court records by BuzzFeed News.

Backman was charged with a petty misdemeanor parking violation in 2012. Gustavsson has been previously charged with two separate misdemeanor offenses for underage drinking and speeding, according to court records.