Family Of Teen Girl Who Died In Detention Cell Wants Surveillance Footage Released
"We want answers."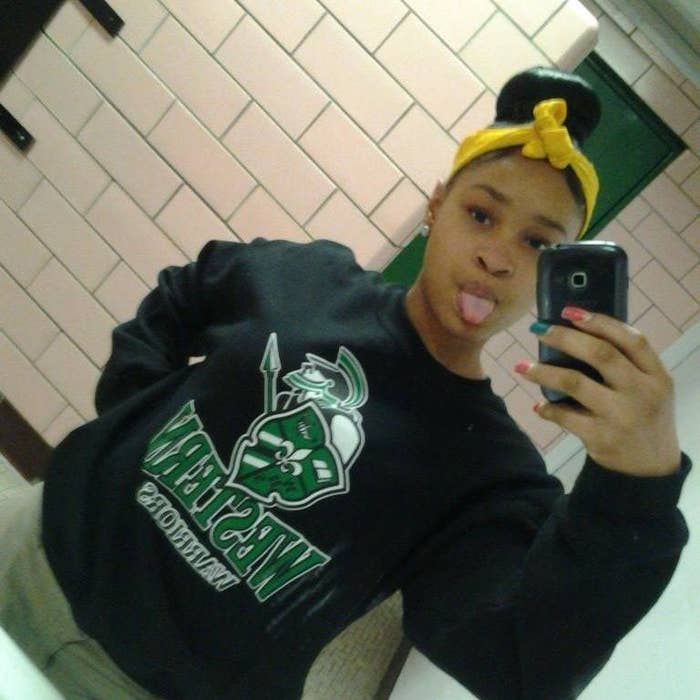 The family of a 16-year-old girl who died alone in a cell at a Kentucky juvenile detention center is calling on authorities to release the emergency phone call that led to her arrest and the surveillance footage that captures her last hours alive.
Gynnya McMillen was found unresponsive early Jan. 11 after she was detained overnight at the Lincoln Village Regional Juvenile Detention Center in Elizabethtown, Kentucky.
Officials have offered few details about what led to McMillen's death, but early autopsy reports show that she may have died in her sleep and there were no signs of trauma, Stacey Floden, a spokeswoman for the state's Justice and Public Safety Cabinet, told BuzzFeed News.

But family members of the teen girl say the emergency call that led to her arrest and the surveillance footage of her cell can help the family understand what led up to the healthy girl's death.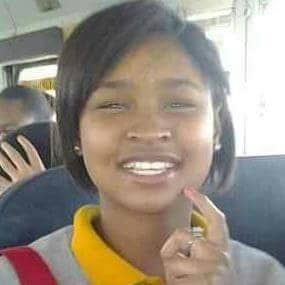 "It's been 16 days now and still we don't know anything," said Dana McDuffie, the fiancee of McMillen's fraternal brother Greg Mitchell. "We want to hear the 911 call, the surveillance video, and we want to hear Gynnya's side of the story...We want answers."
McMillen was arrested Jan. 10 after Shelbyville police were dispatched to her mother's home at around 1:46 a.m. to respond to a domestic violence incident, department spokesman John Cable told BuzzFeed News.
Officers said the mother suffered minor injuries and McMillen was identified as the perpetrator. She was charged with misdemeanor assault and transferred to the Lincoln Village Regional Juvenile Detention Center in Elizabethtown.
The next morning, McMillen was found unresponsive in her cell just before 10 a.m. after staff did not hear a response from her when they offered breakfast at 6:30 a.m. and a snack about two hours later, said Floden. They also heard no response when she was asked to accept a phone call.

But the girl's silence did not raise any red flags at the facility.
"Her silence was consistent with her behavior and lack of communication with staff since her arrival," said Floden.
Video monitors showed "she was sleeping and in no apparent distress," she added.
When a Shelby County Sheriff's deputy arrived at about 9:55 a.m. to drive McMillen to a court appearance, staff entered her cell and tried to physically wake her. When she did not respond, they called the medical unit.
Reginald Windham, a 10-year employee with the juvenile justice department, was suspended Wednesday for failing to make the required 15-minute checks on McMillen, according to Floden.
Windham is now on paid leave, while the case is being investigated by the Kentucky State Police and the Justice Cabinet's Internal Investigations Branch, which have offered few details on the circumstances of McMillen's arrest and detention.
"The facility needs to be held accountable," said McDuffie. "The lack of doing the 15-minute checks could have possibly saved her life."
A full autopsy could take up to eight weeks, according to the Hardin County Coroner. However, Justice Cabinet Secretary John Tilley has asked that toxicology and electrolyte tests be expedited.
McMillen's family is now calling for the release of video surveillance footage that may contain other details about what led to her death.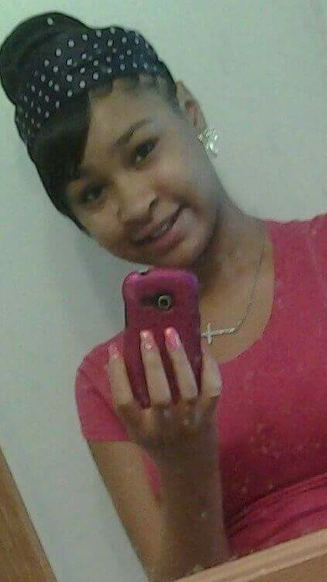 "We haven't been given any information," McDuffie said. "There are just a lot of question marks out there."
Mitchell said his sister did not have a history of health issues, describing her as always smiling, laughing, and having fun.

She was a "sweet, outgoing little 16-year old," he said. "She liked dancing, made straight As and Bs, liked getting her nails done and hair done."
McMillen was living at Maryhurst foster home in Louisville, Kentucky, at the time she was arrested. The school allows children in their care to visit family on weekends once they accrue a certain number of good behavior points.
McMillen was visiting her mom when their fight became physical, Mitchell said.
Their relationship had been on the rocks over the years, and the two had come into conflict before, which led to McMillen's mom losing custody to her father about two years ago.
But then McMillen's father suddenly died in his sleep in November 2014, which devastated the siblings.
McMillen spoke at the funeral, promising to do well in school and make her father proud, McDuffie said.
Soon after their father died, McMillen approached her brother about allowing her to live with him and his fiancee.
"'Nobody wants me and I don't have anywhere to go. What do I do?'" McDuffie recalled her saying. "So of course we weren't going to say no."
She was scheduled to be released from foster care at the end of January, McDuffie said, and the couple was planning on adopting her as soon as she was released.
"I just feel like at this point in time, I would hope with everything with Gynnya's history and everything, that the system hasn't failed her," McDuffie said. "Those are just my feelings from the heart."