The e-commerce company eBay is remodeling itself in the image of Amazon.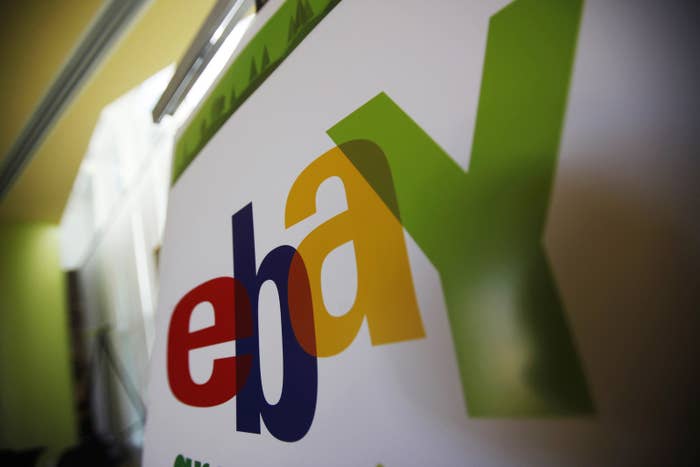 Until now, when shoppers on eBay searched for an item or browsed, they often had to pick through hundreds of individual listings for the same product. Now, eBay's new product pages group all listings for the same item on one page, and an algorithm chooses which sellers automatically get sales.
Though eBay was a trailblazer in e-commerce, the company now lags behind Amazon. eBay's revenues grew by 12% — to $2.6 billion — in the first quarter of this year compared with the same time last year. But in the same time frame, Amazon's net sales grew by 43% and reached $51 billion. (Amazon's third-party marketplace makes up 51% of its sales.)
"Most of the shopping [on eBay] is mission shopping because a customer comes in with an idea of what they want to buy, sometimes knowing the actual titles of products they want to buy," Mohan Patt, eBay's vice president of buyer experience, product, and engineering, told BuzzFeed News. "While it has done really well in our 20 years of history, we're reaching a billion items, and there isn't a lot of product discovery."
Here's what old eBay listings looked like: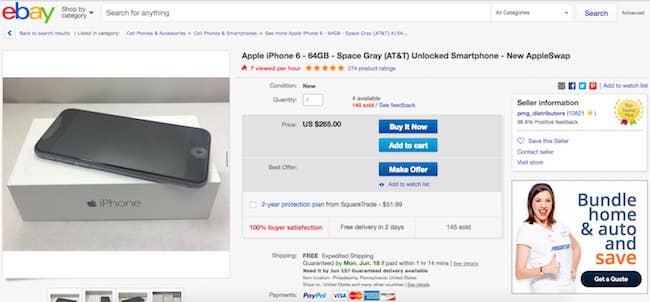 And here's a new eBay listing: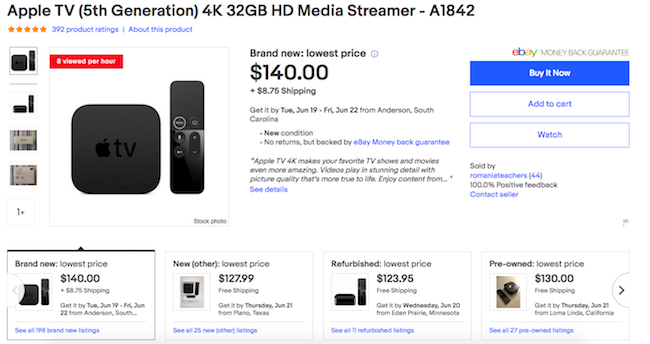 Beginning with select product lines made by Apple, Dyson, Google, Jawbone, Nest, Roku, and even Amazon, eBay now populates a list of top items when someone searches for an item made by one of these companies. For example, a query for an Apple Watch Series 3 will show a full list of all relevant products. But at the top of the list, a shopper will see listings with eBay's "our pick" label.
The top product listing for this search, a rose gold Apple Watch Sport 38mm, now shows shoppers a "buy it now" button and includes the seller details below the top buy box. Unlike Amazon, eBay's new listings present five other buy boxes for the same product.
"We know the customer who comes to eBay, comes to eBay looking for the best value and the best deal," Patt said. "For example, if you really want the lowest price and you don't worry about when you get it, then here's the best option."
eBay's site algorithm chooses the best seller for each buy box category based on price, shipping method, customer reviews, inventory, and return policy, Patt said.
"Any seller can win those buy boxes because we're really open to being transparent," he added.
Some sellers expressed concerns on Facebook about how the new catalog-style product listings will affect their sales and pricing.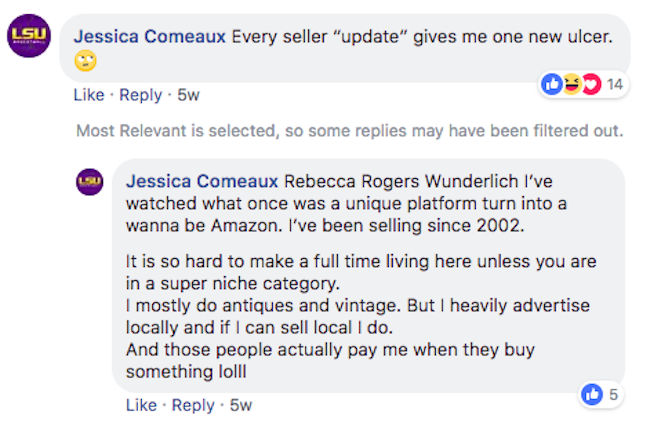 "Every seller 'update' gives me one new ulcer," said one seller. "I've watched what once was a unique platform turn into a wanna be Amazon. ... It is so hard to make a full time living here unless you are in a super niche category."
One seller said that her sales are stronger on other platforms. "I felt comfortable on eBay," the seller said. "But not anymore. Every time they send me an email my stomach churns."

But Theresa Cox, who has sold under ClubRed97 on eBay for 21 years, told BuzzFeed News that she's learned to roll with the changes at eBay and believes that the company doesn't "make these changes willy nilly."
"Maybe it'll be more price-based, but the buyer will feel more confident shopping on eBay," Cox, who sells everything from household goods to clothing, said. "We'll end up selling more stuff and we'll make up our sales in terms of volume instead of price."
eBay CEO Devin Wenig told investors in April that company data shows that people buy more on eBay when the shopping experience is streamlined.
The change comes as eBay rolls out other updates, including using machine-learning and augmented reality to help sellers find the right-sized box to ship their products in. And in May, the company announced an "interests" feature to try to become more relevant to shoppers who may feel overwhelmed by the inventory on the site. The feature prompts shoppers to answer several questions about their interests, and eBay will populate a landing page, or "shop," tailored just for their taste.
"We looked at eBay and how people shopped on it and we said, 'This wouldn't make sense as a retail store that was called eBay.' There would be a Maserati next to hair color next to oven mitts next to dog toys next to comic books. ... We asked ourselves, 'How do we get people to walk into the right store?'" Bradford Shellhammer, head of browse, engagement, and personalization for eBay, told BuzzFeed News in May. "We don't have to have a storefront for the world. We can adapt and adjust the experience based on what we know about people and what people tell us about them."
With more than 1 billion items for sale on the platform, 80% of which are new, Shellhammer and Patt said that the company's main challenge is curating its inventory to make it easier for shoppers to buy.
"Our strategy is to attract new users and get existing users to discover more," Patt said. "We may get a few things wrong. But when you get customers to shop on more than one category, they buy more and discover more on the platform."