An egg hunt hosted by PEZ Candy on Saturday quickly escalated from a children's Easter tradition into a parent's shoving match outside of the company's visitor center in Orange, Connecticut.
PEZ Candy ended its annual Easter egg hunt early after chaos broke out among the event's roughly 1,000 participants when people rushed the field before the activities began, according to WFSB.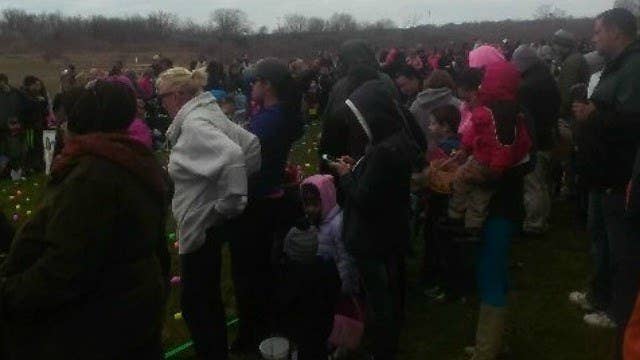 The event's organizers placed more than 9,000 eggs on three different fields. Each age group was scheduled for staggered hunts.
But around 10:30 a.m. ET parents "just bum-rushed that area," Nicole Welch, who attended the hunt with her four-year-old son, told WFSB.
PEZ General Manager Shawn Peterson said parents rushed the fields ahead of any direction by the event's staff "kind of like locusts."
"So we started talking to people and say, 'Hey, this is supposed to start at certain time'," said Peterson. "Well, that lasted about a minute and everyone just rushed the field and took everything."
People described a chaotic scene on Facebook where toddlers were squeezed out of their place at the event by pushy parents.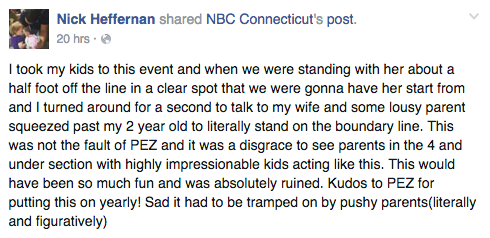 "Grown adults pushing 3 & 4 year olds to get plastic eggs with some PEZ candy inside," said one of the egg hunt's participants. "This is how truly pathetic society has become."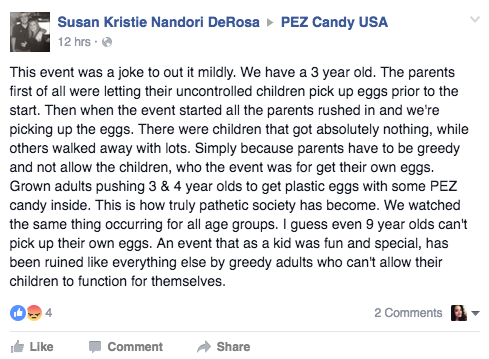 One parent said she came to the event and left when she saw "the frustration and disappointment" among the families and staff at the egg hunt.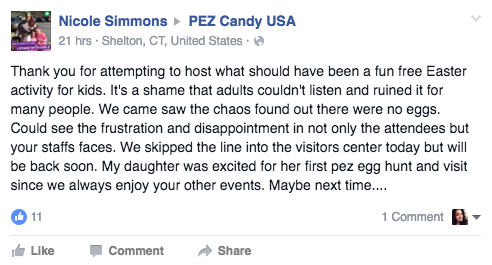 This person said their son was "left crying and without getting the opportunity to hunt for at least an egg."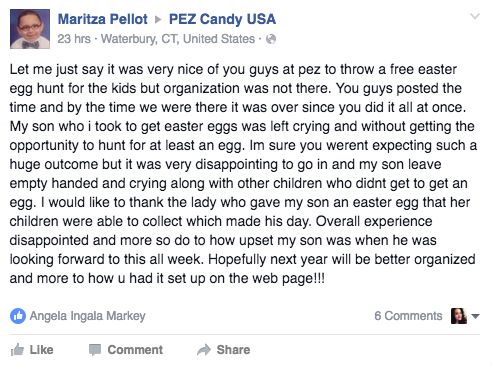 While some parents were left disappointed for their children, one attendee thanked PEZ for their efforts on Saturday.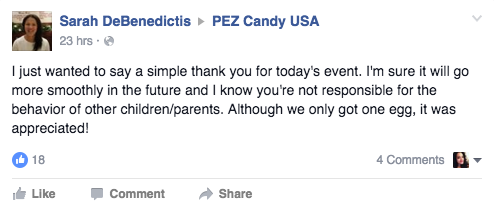 "Due to the actions of a few, the good intent quickly turned into a mess," a company spokesperson said. "I would like to sincerely apologize to each of our guests, this was not something created to frustrate or make people angry."
PEZ Candy could not be immediately reached by BuzzFeed News on Sunday.