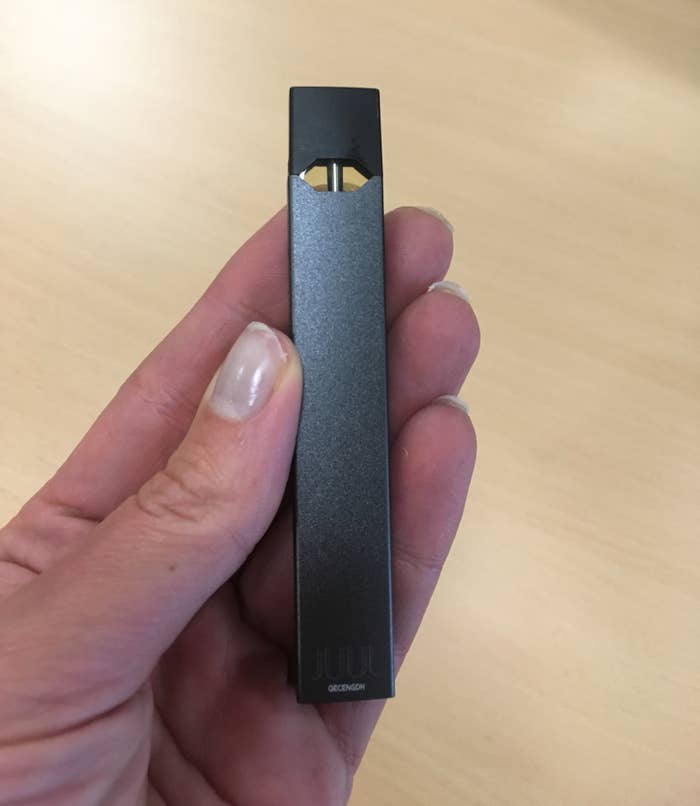 Juul Labs has slapped a group of 30 Chinese companies with a temporary restraining order after the vape company accused them of selling fake versions of its products online, the company announced in a press release Tuesday.

The federal court in the Eastern District of Virginia granted Juul the temporary restraining order and froze the PayPal accounts of the entities that were selling the unregulated counterfeit vapes.
"The scale of counterfeit Juul products is alarming," Kevin Burns, Juul Labs CEO, said in a statement. "These products raise health concerns, since the ingredients and origin are unknown. These counterfeiters also drive a black market where there is no age verification."

Juul Labs said it is also working with Amazon and eBay to take down illegal sales of its product. Since January, Juul has worked to remove more than 16,000 counterfeit Juul listings from online marketplaces.

The company alleged in an August lawsuit filed with US federal court in the Eastern District of Virginia that the Chinese counterfeiters use Juul's logo to sell fake devices and pods "containing unregulated ingredients, to unknowing consumers."
Juul's complaint attempts to emphasize the company's efforts to keep its devices away from underage users; concerns over whether the company markets its products to minors has led state and federal agencies to scrutinize Juul over the last year.
"Whereas Juul sells through retail outlets that require age verification and Juul uses industry-leading age verification to restrict access to it products from Juul's on-line store, these defendants don't use age verification systems and in some cases might be targeting underage users," the company alleges in its complaint. "This conduct is not only unlawful, but causes significant, irreparable harm to Juul, tarnishing Juul's reputation by falsely linking it to the sale of products to underage individuals."

Federal regulators first targeted Juul in April when the Food and Drug Administration requested information about the company's product marketing, behavioral effects on youth, youth-related adverse events, and consumer complaints.
In July, Massachusetts Attorney General Maura Healey's office launched an investigation into Juul's efforts to audit its own website and other online retailers that sell its products to determine how effective it is at preventing minors from accessing its vape products. The office also sent cease-and-desist letters to two companies, ordering the retailers to stop selling Juul and other vape devices in the state without the age verification system required by state regulations.
"Just when teen cigarette use has hit a record low, juuling and vaping have become an epidemic in our schools with products that seem targeted to get young people hooked on nicotine," Healey said in a statement. "I am investigating Juul and online sellers of their products to keep these highly addictive products out of the hands of children."