For the last few months, most of Kerri's son's time has been spent on Imgur.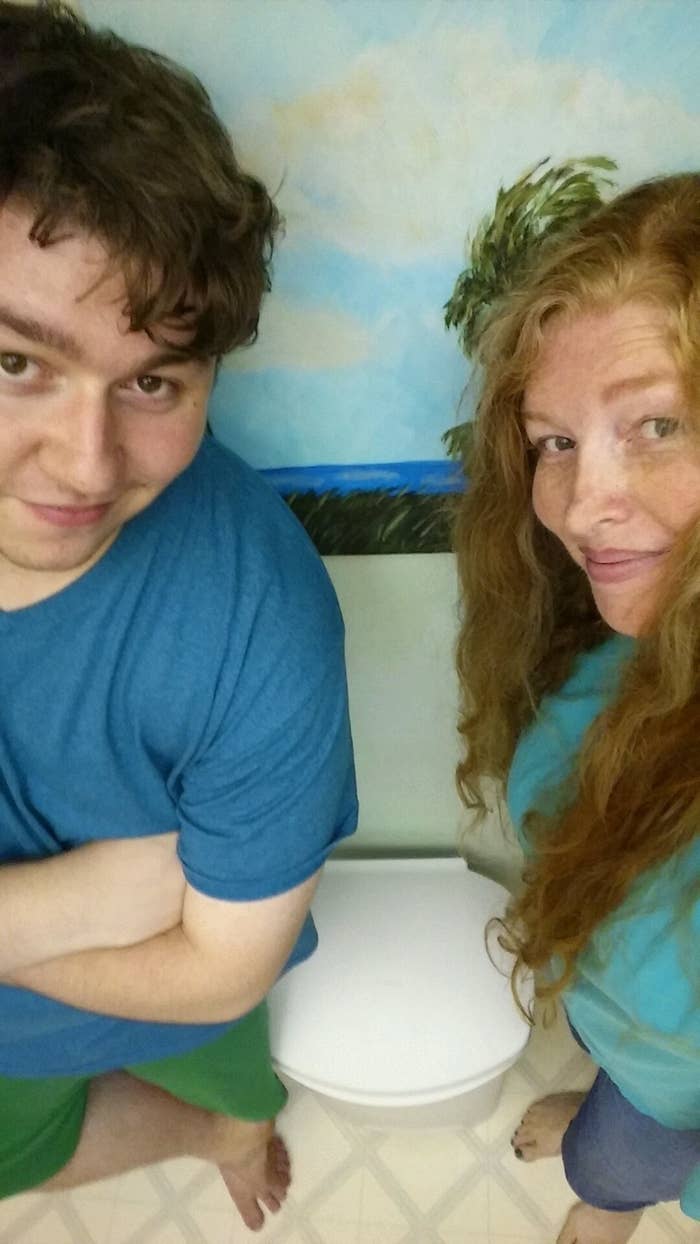 Kerri, who lives in Florida and requested that only her first name be used, would walk by her son Devon's computer or glance at his cell phone screen and see that he'd be laughing at something on the site.
"He would be like, 'Look at this thing' and would just show me different things he thought was funny," Kerri told BuzzFeed News.
Kerri said she often has to resort to creative measures to connect with Devon, who is a 20-year-old high-functioning autistic person.
Last Monday, she asked Devon several times over the day to take out the trash so she could mop. He brushed off her requests and instead would finish a video game or read another story online, she said.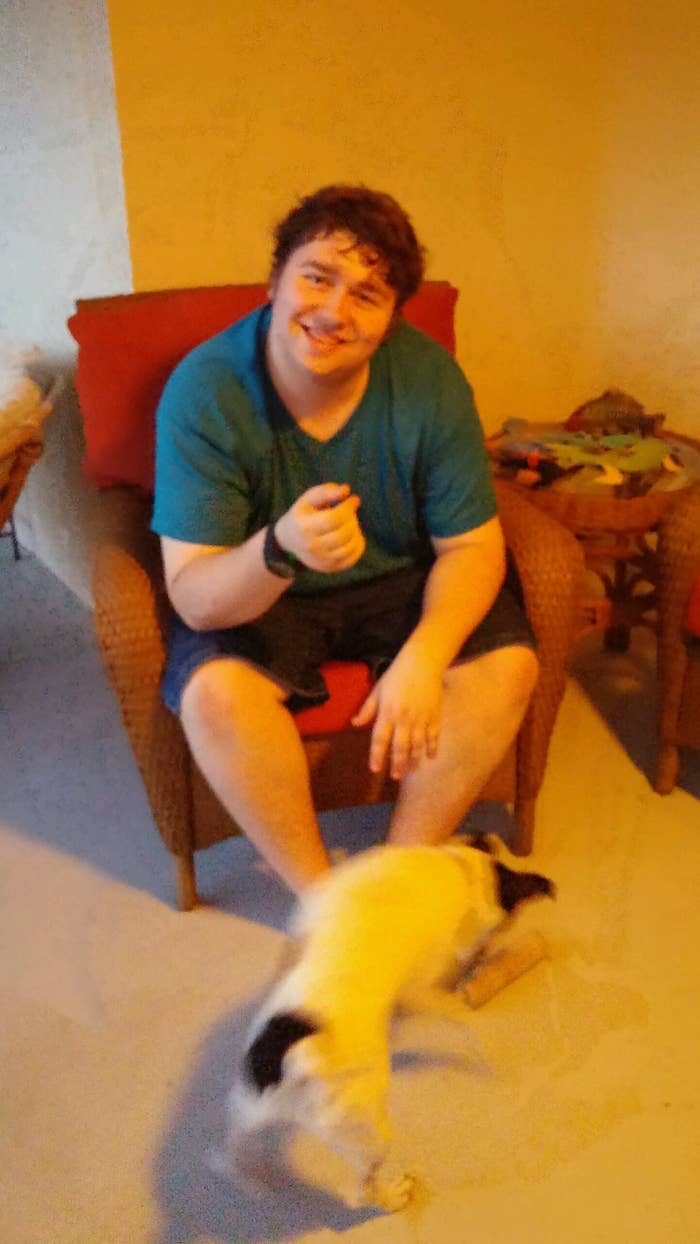 "I said, 'What do I have to do? Post a picture on there to get the trash out?'" she said. "And he said, 'Oh yeah right, Mom.'"
Kerri said she thought to herself, Challenge accepted.
She created an Imgur account and wrote her first post along with a picture of the family's full trash can. "D, this is your mom. Please take out the trash!" she wrote.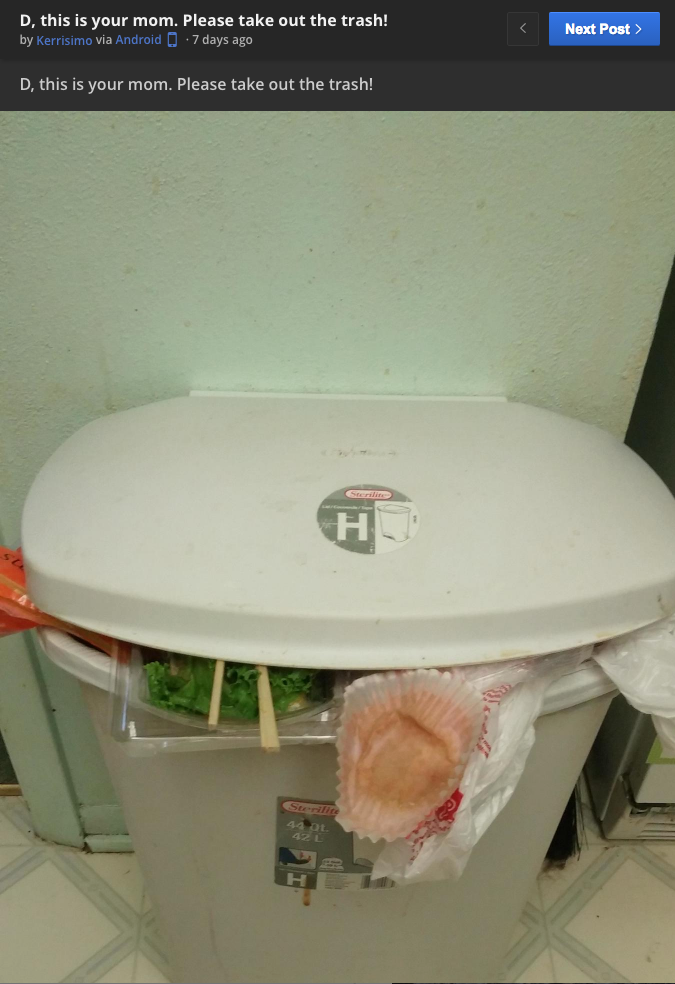 When Devon saw the post, he couldn't believe that his mom had actually gone on Imgur, said Kerri.
He was even more shocked to see the post rack up more than 13,580 points and 187,100 views from people congratulating Kerri on her parenting style.

"You're a cool mom," said one person.

"Rock on!"

Some people thought it was their own mom trolling them.

"This scared the crap out of me."

Other people had good ideas for Kerri's next Imgur post.

Devon did take out the trash before he headed out to work that evening, said Kerri.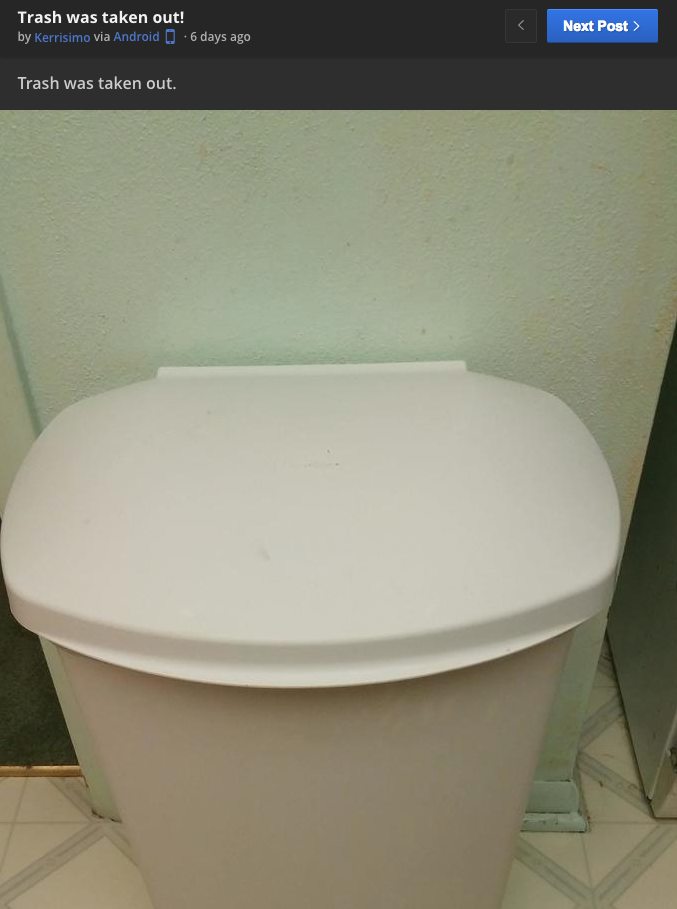 "I try to enter in his world and connect to his world," said Kerri.

"I just try to get into his world, which is online," she said.
Devon likes to play video games like Minecraft online and scroll through Imgur.
"This is his world and the way that things are now, everything is online," she said. "I just try to be a part of his world and get across to him. It doesn't always work. But apparently a meme works."