A truly beautiful thing happened in Naples, Italy, on Wednesday. A group of 100 chefs achieved a new world record for the longest pizza, a Guinness World Records spokesperson confirmed with BuzzFeed News.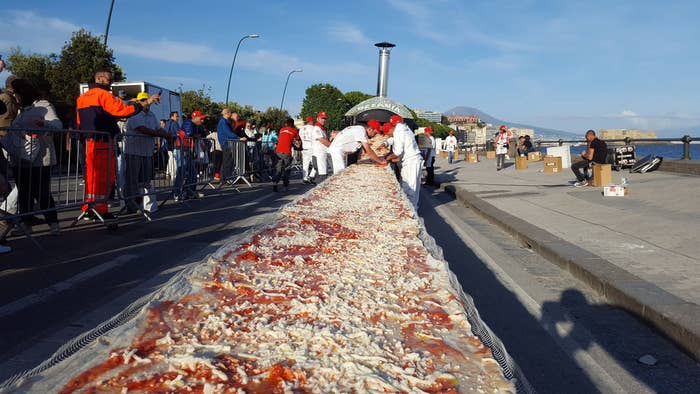 Standing along the city's waterfront, the chefs baked a 1,853.88-meter wood-oven pizza, which translates to about 6,082 feet, Guinness World Records spokesperson Sofia Rocher said.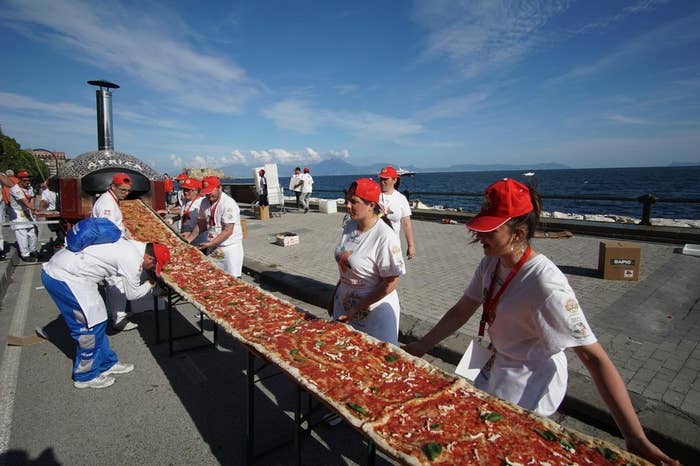 The cheesy attempt was organized by Oramata, which owns Napoli Pizza Village, in partnership with Associazione Pizzaiuoli Napoletani, the City of Naples, and Univerde Foundation.
The pizza makers used 2,000 kilograms of flour, 1,600 kilograms of tomatoes, 2,000 kilograms of fior di latte cheese, and 200 liters of olive oil, said the organization in a statement on its website.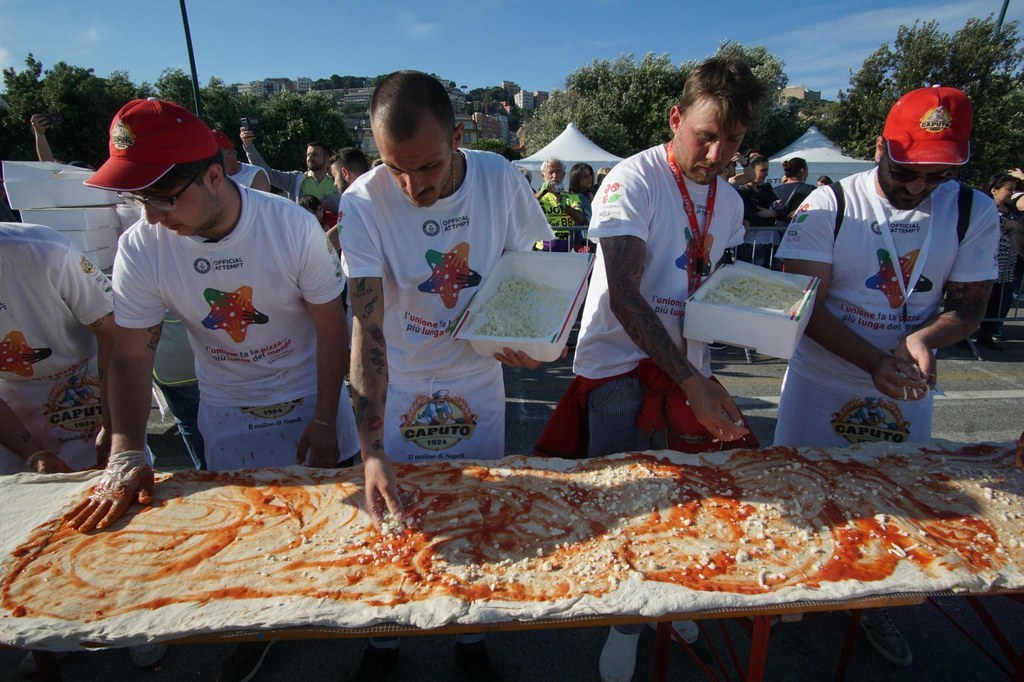 All the ingredients were from local suppliers in the Campania region, "the home of pizza," which made up the group's "recipe for success," Rocher added.
The chefs spent 11 hours preparing the pizza for baking in five portable wood fired ovens, constructed specifically for the event.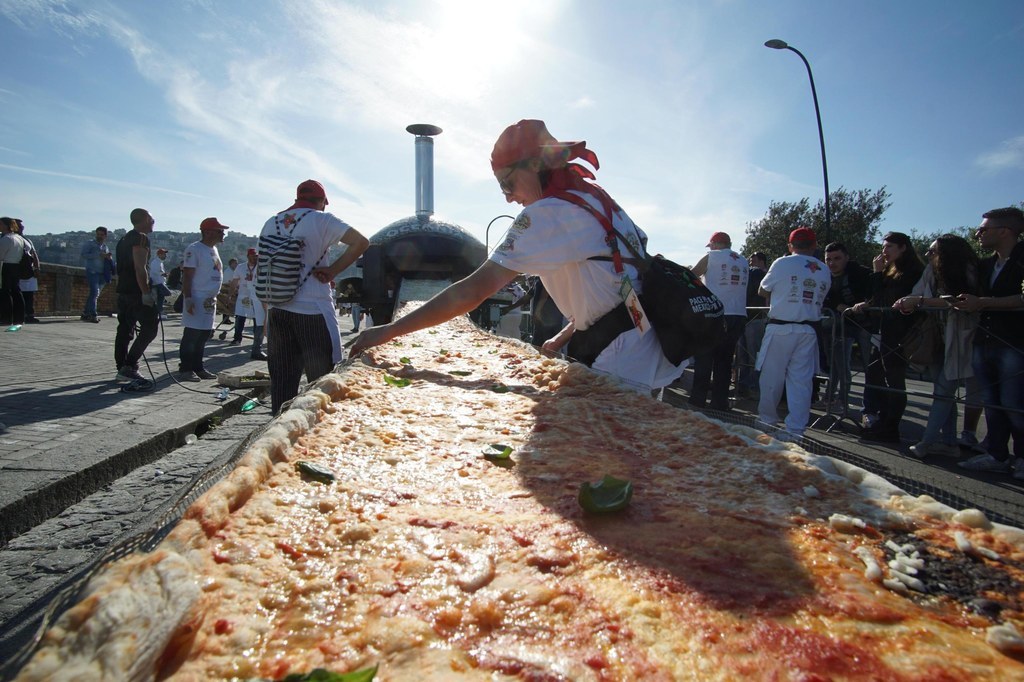 The rest of the pie was donated to the Camper Onlus Association, the Italian Red Cross, and the Chicchi di Grano Association.
The previous world record for longest pizza — set by La Pizza+1 of Sante Ludovico, NIPfood of Dovilio Nardi, and Tomato World Week 2015 — was 5,234 feet and 4.8 inches, set in June 2015.