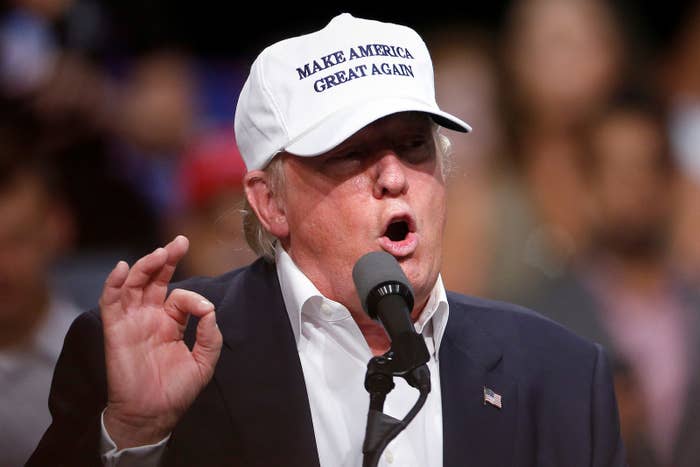 DIMONDALE, Mich. — Donald Trump continued his pursuit Friday of African-American voters at a rally in Michigan, posing the question, "What the hell do you have to lose?"
Trump, who has struggled with black voters, blasted rival Hillary Clinton and the broader Democratic party for routinely failing African-Americans. He accused Clinton of seeing "communities of color only as votes, not as human beings worthy of a better future."
"No group in America has been more harmed by Hillary Clinton's policies than African-Americans," he said. "The inner cities of our country have been run by the Democratic Party for 50 years" which has only produced economic and social strife, the Republican presidential candidate said.
"You're living in poverty, your schools are no good, you have no jobs, 58% of your youth is unemployed," he continued. "What the hell do you have to lose?"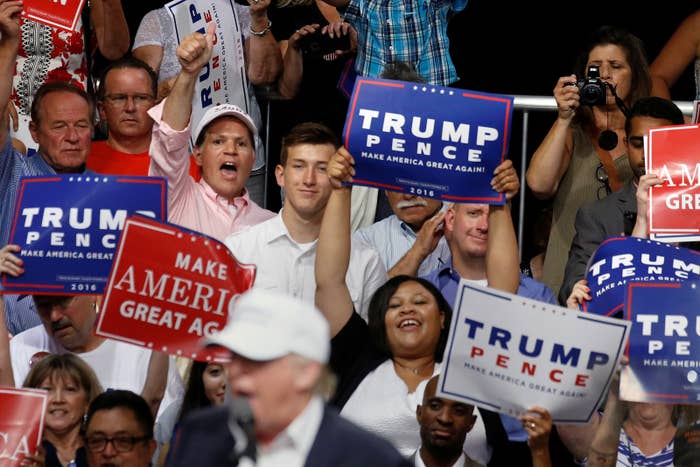 Trump has spent the last week attempting to rally black support with the question of what do they "have to lose" by "trying something new" after recent polls showed Clinton beating Trump 91-1% among the demographic.
At Friday's rally, Trump also accused Clinton of wanting to give American jobs to foreign refugees rather than unemployed black youth, calling them "refugees in their own country."
Trump's assault on Democrats' legacy within the black community is the latest in a string of remarks directed at potential black supporters. He first directly addressed some of the issues facing in black communities, including high crime and unemployment, during a speech in Wisconsin. And in North Carolina on Thursday, Trump said he will "fix it" in another appeal to black voters.

But in Michigan, it seemed unclear whether the pitch would work.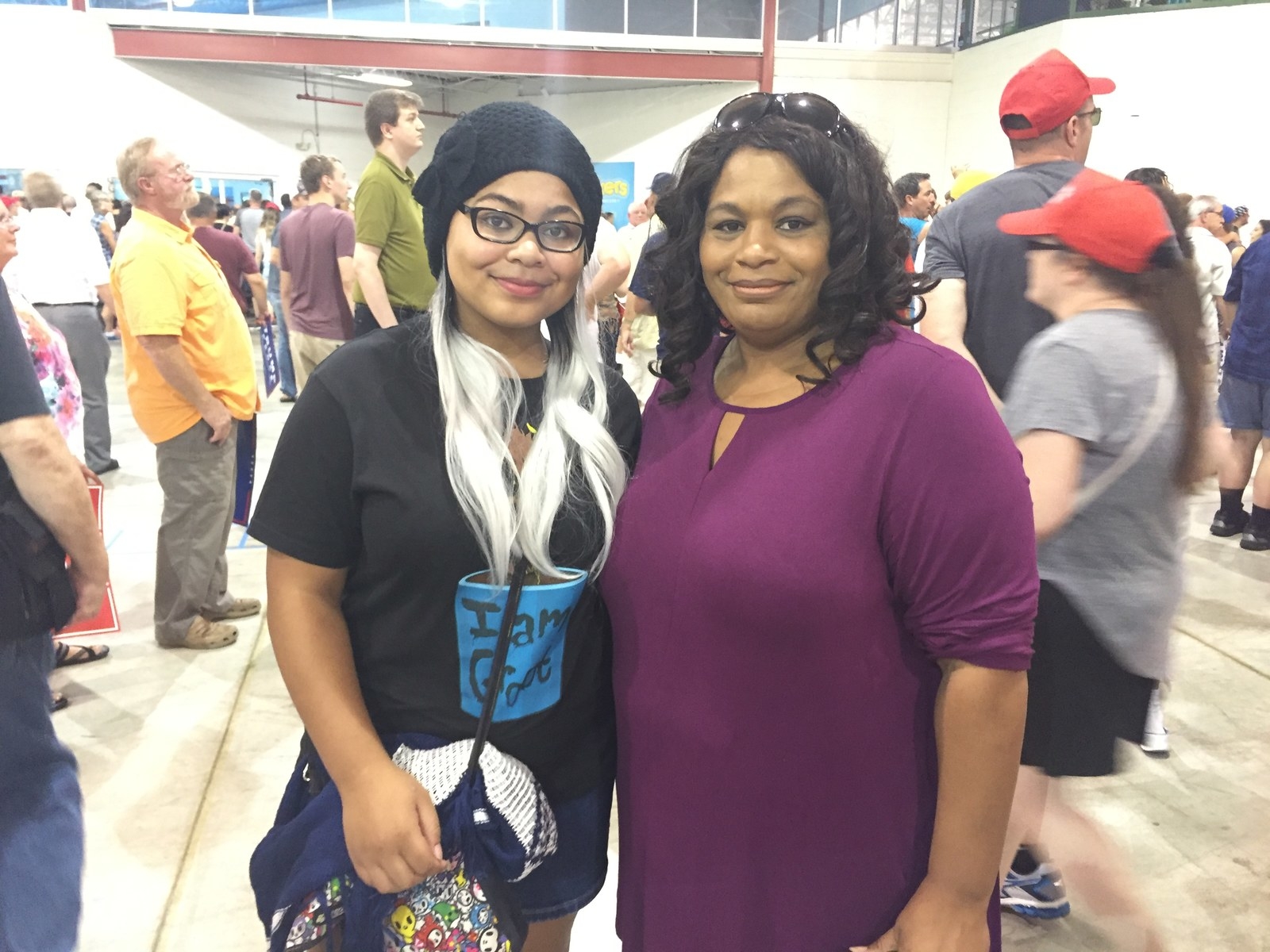 Michaela Nelson, a 17-year-old first-time voter in Michigan, told BuzzFeed News she wasn't convinced by Trump's indictment of the Democratic party and plan for black communities.
"i just don't like the vagueness of the policies that he has," she said. "I'm looking for more of a plan rather than just saying that 'this is this person's fault and I can fix it better.'"

She also said Trump's characterization of black communities as rife with poverty and joblessness was "off base."
"I don't think he did much research ahead of time," Nelson said. "Sure, there is a lot of poverty but there are a lot of different types of black people not just the impoverished ones. We all have a lot of different concerns rather than just education or jobs in a marginal way."
Her mother, Jennifer Nelson, 43, said she agreed with Trump's take that black voters have historically sided with Democrats.
"People are typically voting for what people have voted for in the past," she said. "People need to really look at the issues instead of voting with what your parents have voted for before. That's why I brought my daughter to both Democratic and Republican rallies so she can make decisions for herself."
But there were several ardent black Trump supporters who told BuzzFeed News that their support for the candidate pre-dates his recent outreach.

Mike, a Trump supporter from Lansing who declined to provide his last name, said Trump's support for the Second Amendment and his plan to build a wall to keep people from entering the country illegally from Mexico would ultimately benefit the black community.
"Illegal immigration has a huge negative impact on poor Americans especially black people," he said. "It decreases wages and increases unemployment. Trump's pledge to build a wall, whether or not he actually builds the wall, he's going to do something to ban illegal immigration."
Mike said he believes Clinton's gun violence platform will make it more difficult for Americans to buy and carry firearms, which will be detrimental to black communities.
"I think that will increase crime especially in poor neighborhoods," he said. "So Trump is the best candidate for protecting black people and poor people from high crime."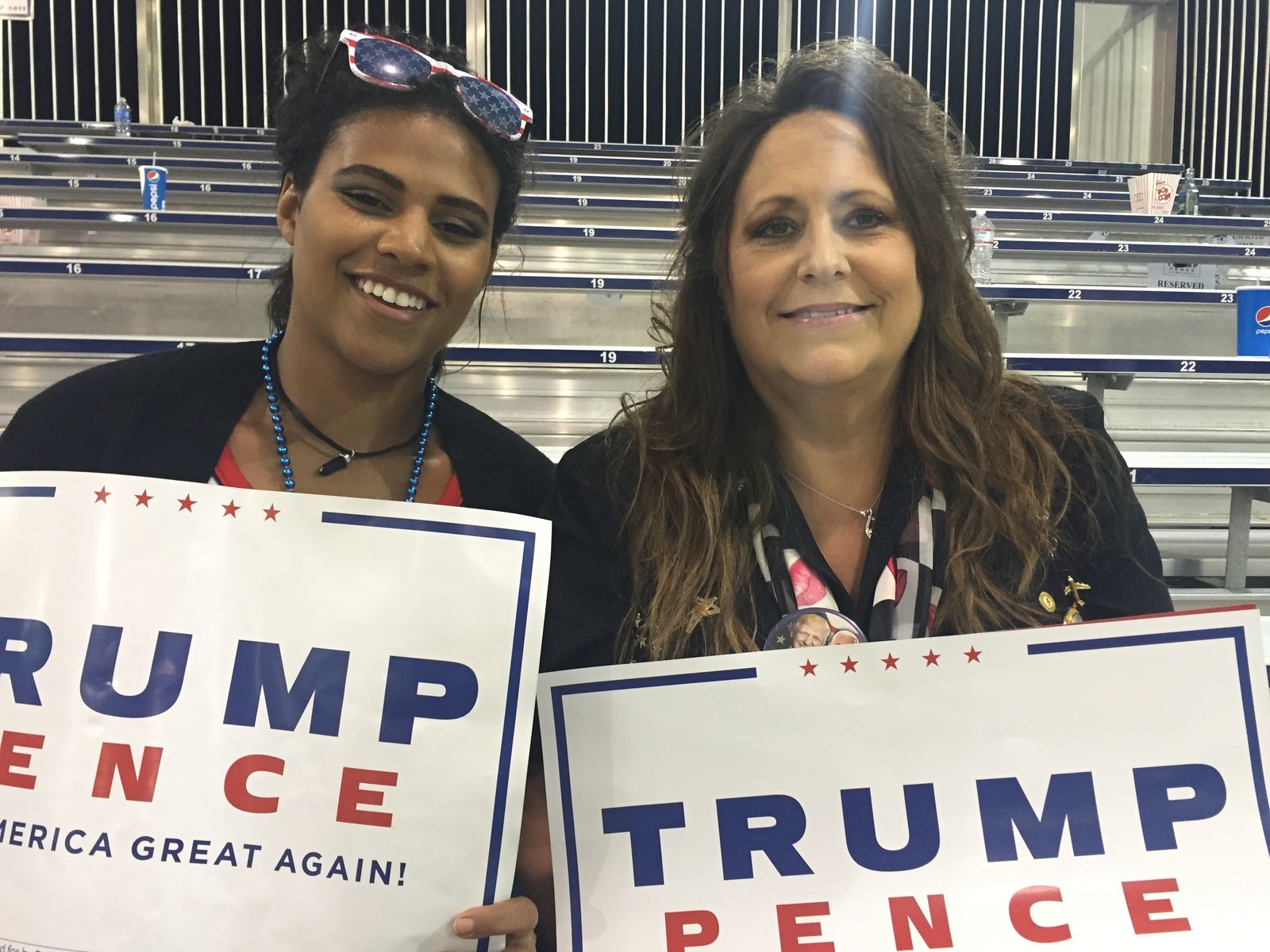 Jamie Amthor, a 29-year-old Trump supporter from Swartz Creek, said she believes voters should not be swayed to support Clinton simply to make history as the first female president, which she believes many voters did when President Obama was elected in 2008.
"I'm African-American and I just say stop going for history," she said. "We need someone who is smart, someone's that's going to be for the people and that's exactly what Donald Trump is."
Amthor said that she hasn't "seen anything done for the African-American community" by the Democratic party.
"There is more jobs that are lost, you know," she said. "There's tons of kids and school issues. You know, it's sad. I believe Trump. I believe he'll bring jobs back to the African-American people. I don't believe two words of what Hillary says."
In his speech to roughly 4,300 people here, Trump slammed Clinton, saying politicians like her have only "preyed on our poorest citizens while selling them out for personal gain."
She later fired back in a tweet calling Trump's remarks "so ignorant it's staggering."

Trump's latest appeal to reaching black voters follows several blundered attempts. In November 2015, Trump met with black leaders after some of his supporters shoved a Black Lives Matter protester to the ground at a rally in Alabama. But he showed no signs of changing the aggressive rhetoric of his campaign at the time.
"Maybe he should have been roughed up because it was absolutely disgusting what he was doing," Trump said after the meeting.
Another Trump supporter in North Carolina was charged with assault and disorderly conduct after video emerged showing the man punching a black protester in March as he was being escorted out of a rally by police.
Trump later played up his support among black voters at a California rally in June, pointing into the crowd at a black attendee and saying, "Oh, look at my African-American over here."