People have been sharing some pretty incredible pieces of back art on Tumblr and Twitter for some time.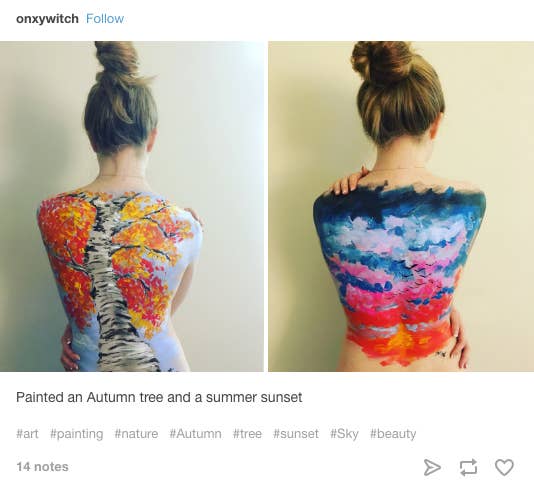 It's unclear where the idea came from to paint works of art on someone's back. But some people have flipped that idea into a hilarious prank.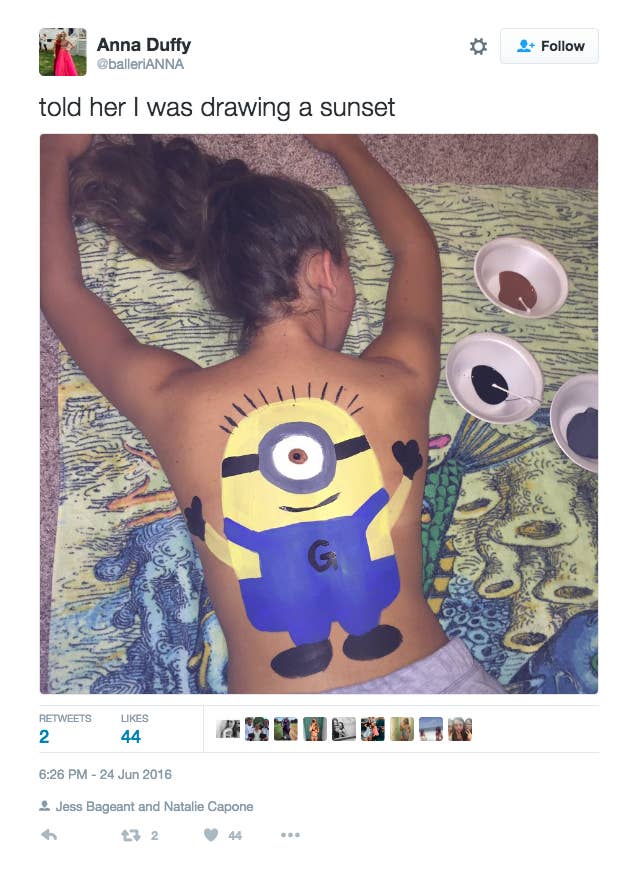 People have been promising an unsuspecting person that they'll draw a beautiful painting of a landscape or animal. But then they end up painting Shrek...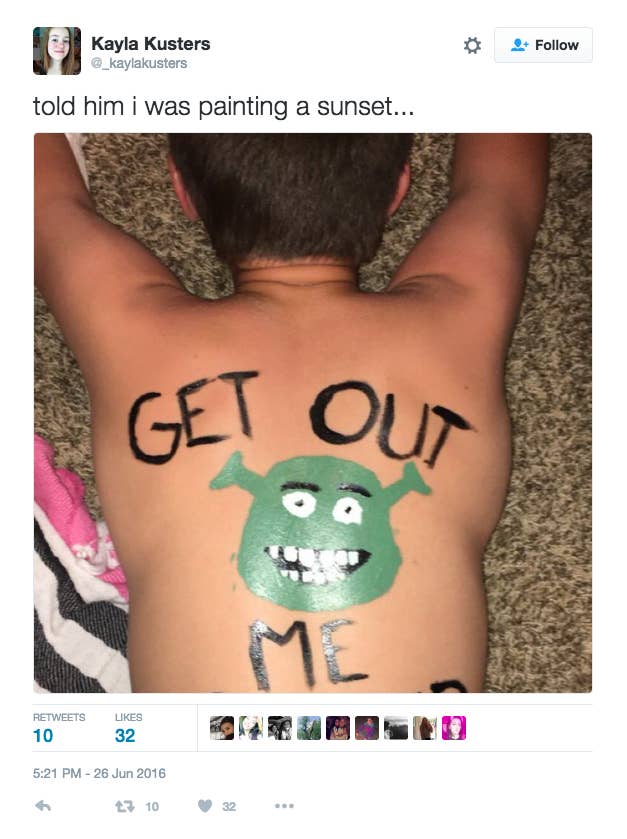 The Kermit the frog sipping tea meme...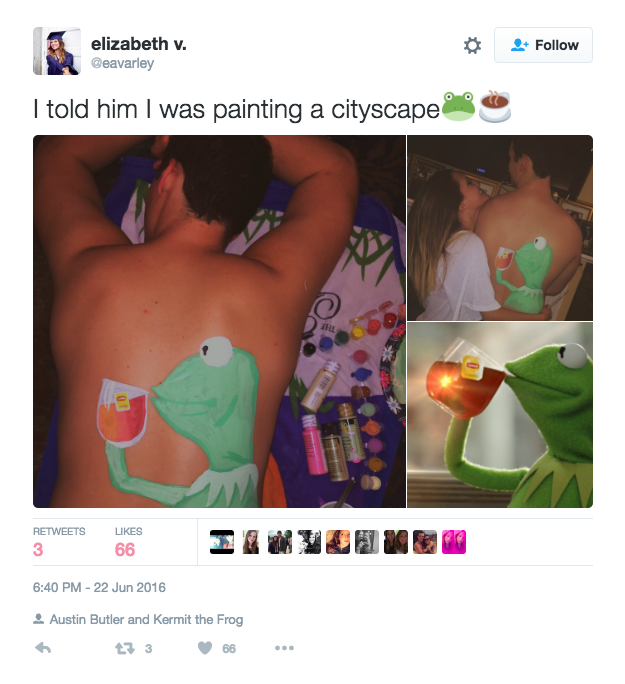 SpongeBob...
Lots of SpongeBob...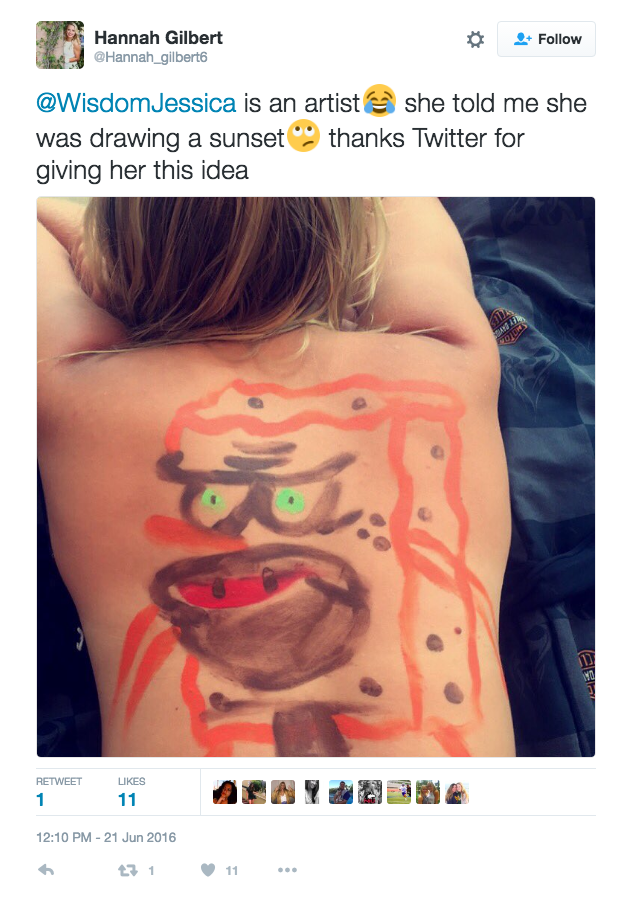 And portraits of Donald Trump.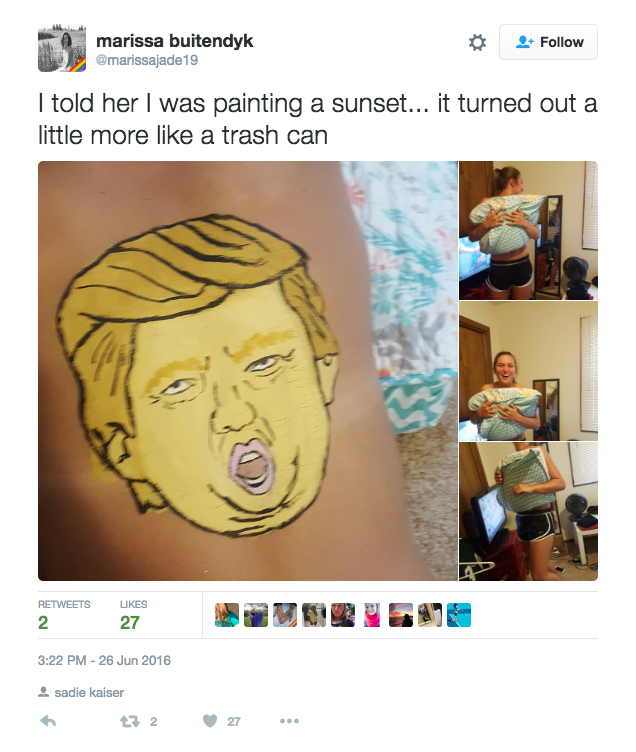 Most people seem to have a pretty good sense of humor when they discover they're the butt (or back?) of the joke.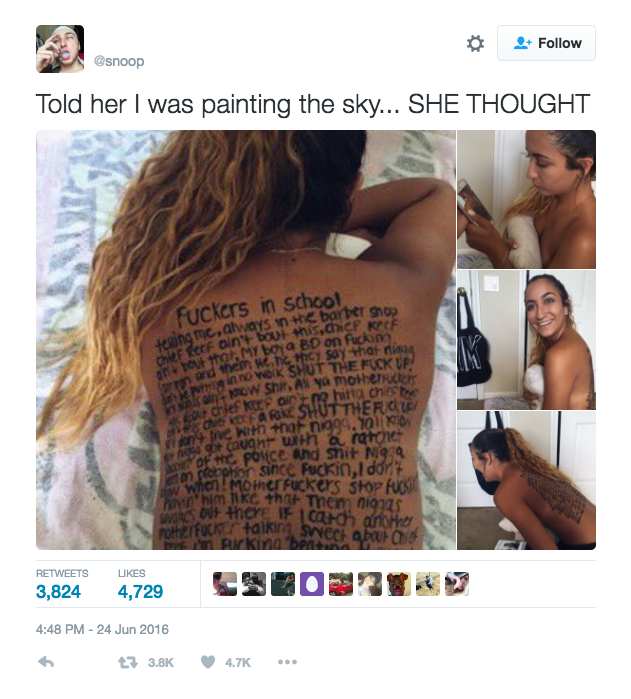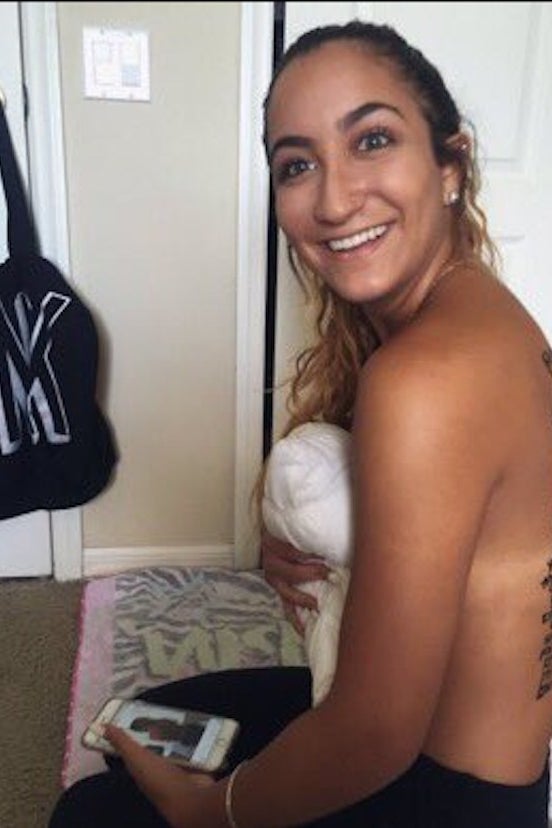 But some people don't seem to appreciate the joke.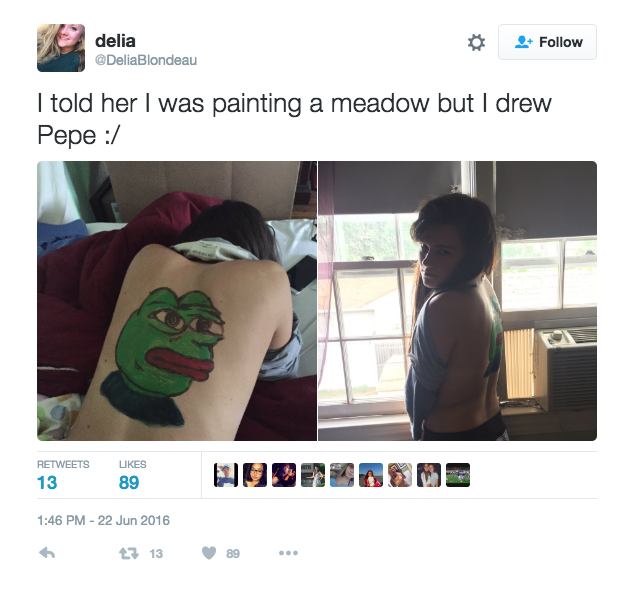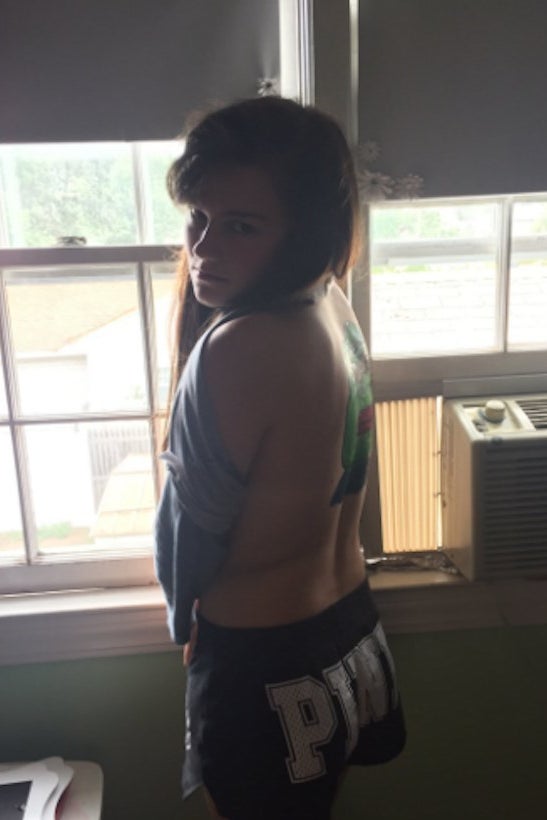 Never turn your back on a friend.