Anthropolgie is selling this "West Village Corrugated Can" with either a "mango wood or abaca rope handle" to use when discarding all of your organic apple cores and kombucha pulp. And it's only $100.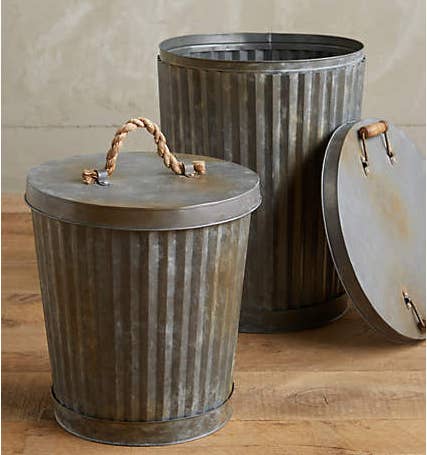 To less hip shoppers, this is obviously a just a metal trash can.
The pricey can threw some people into despair.
There were a couple references to Oscar the Grouch, a famous Muppet on Sesame Street, which was set in New York City.
Anthropologie could not be immediately reached for comment by BuzzFeed News.