Shoppers planning to squeeze their wallets dry on Monday for Amazon's Prime Day sales got an error page instead of pages of deep discounts when they visited Amazon.
When shoppers went to Amazon.com, they saw a picture of a "dog of Amazon" with text that read, "Sorry something went wrong on our end."
People were shocked.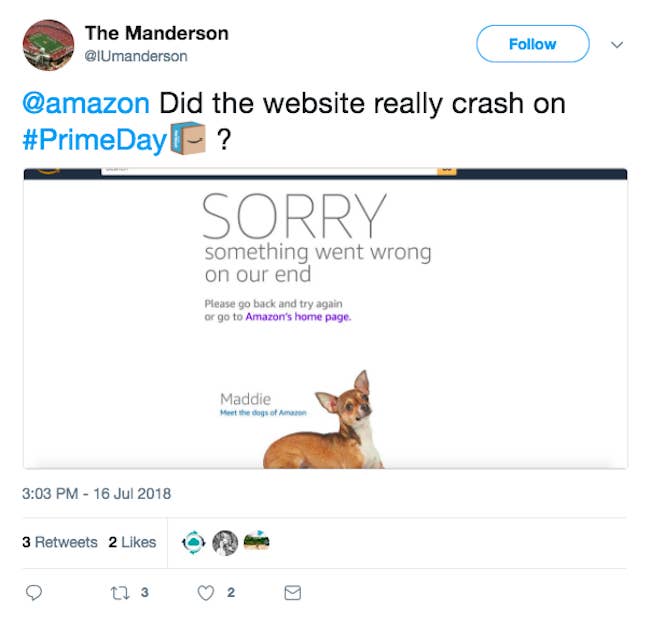 People were pissed.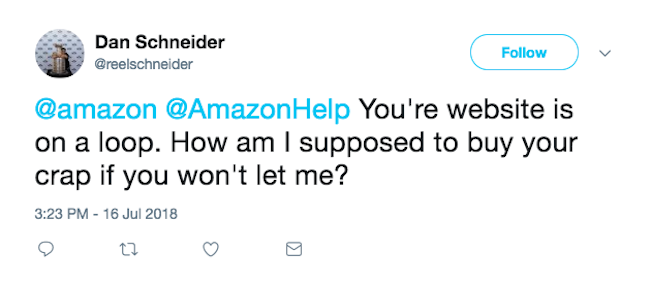 "Get your website straight so I can give you my money already pls," one person said.

Some people were temporarily distracted.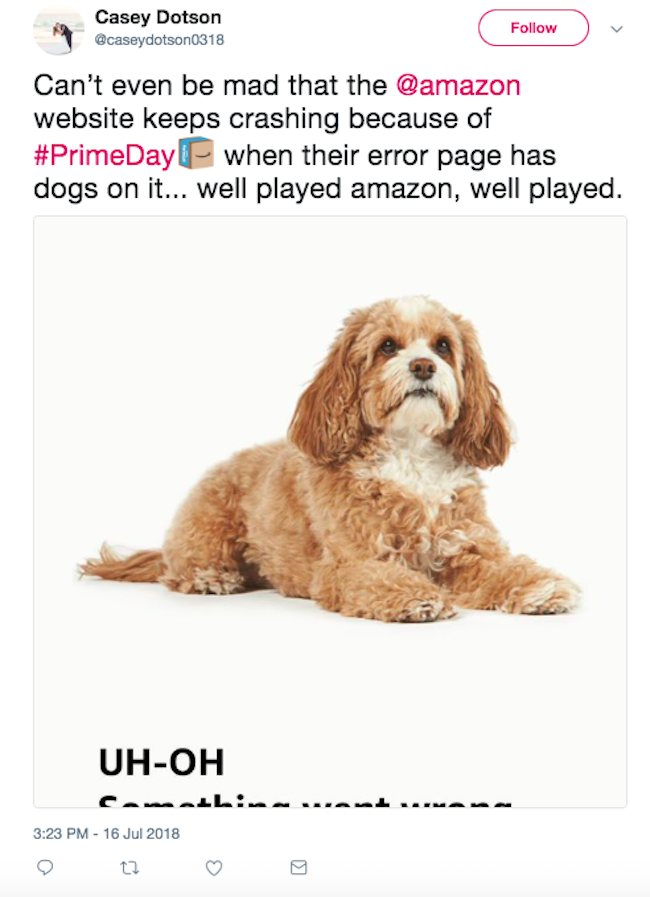 Other people were not amused by these pups.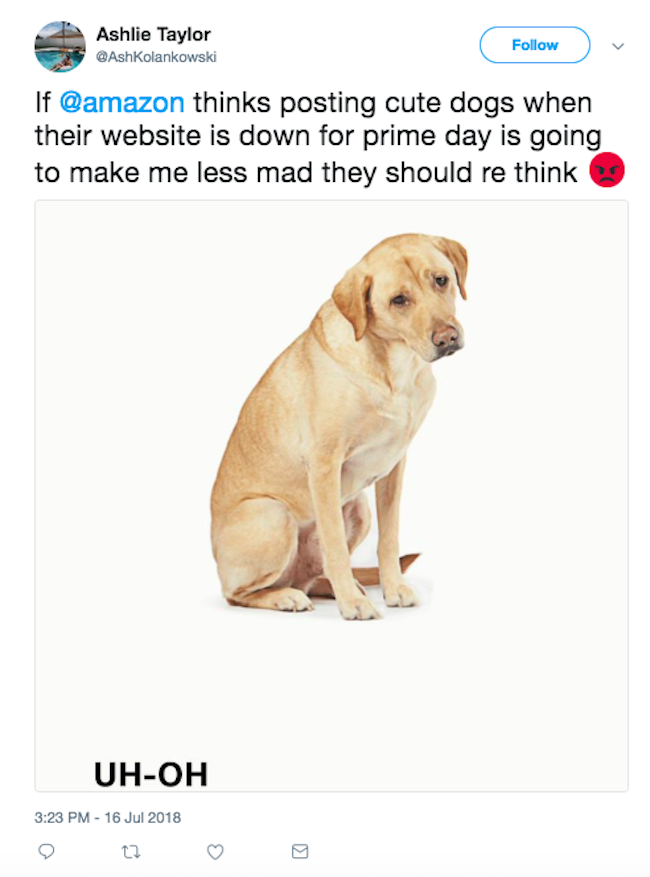 "#PrimeDay is a big waste of time so far!" said another person.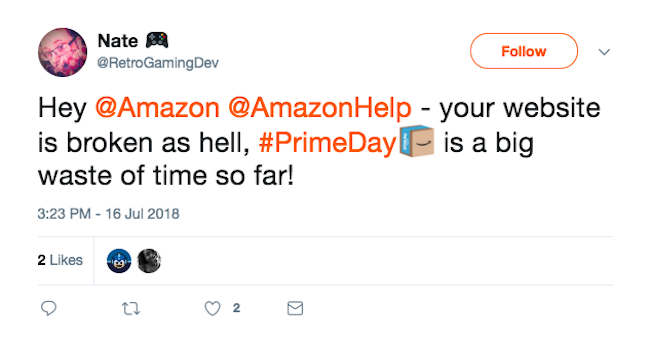 It's unclear what caused the website to crash.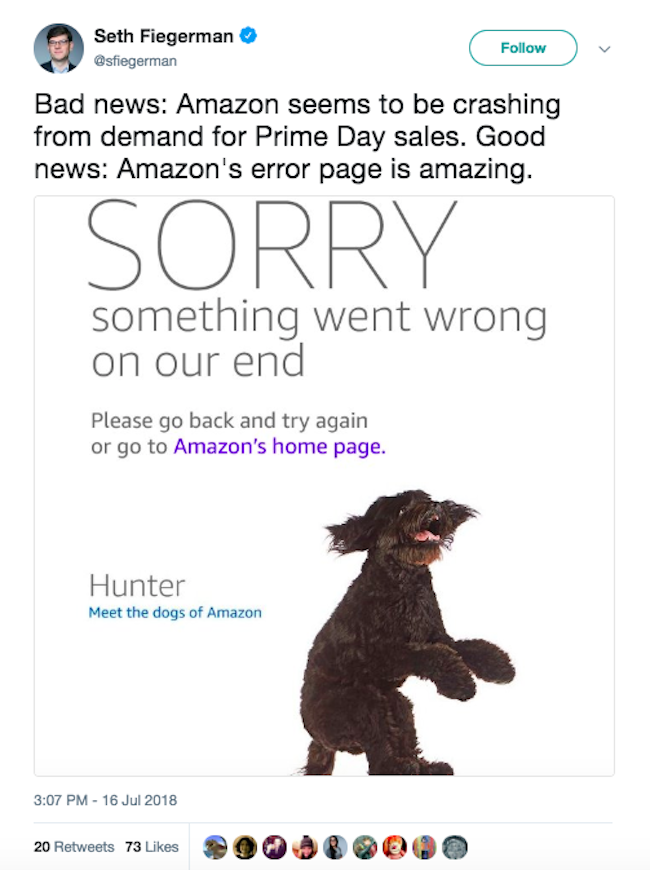 As of publication time, Amazon seemed still to be down for some users.
Amazon did not immediately respond to BuzzFeed News' request for comment about what caused the site to crash. But it tweeted that it is "working to resolve this issue quickly."