Amazon's "Today's Deals" page can be a gold mine for shoppers searching for products with steep discounts. But BuzzFeed News has found that some of these flash sales are too good to be true.
Some sellers trying to compete with both Amazon and the more than 2 million other sellers on the retail giant's marketplace are grossly inflating the original prices of their products to trick customers into thinking they're getting discounts as high as 90%.
Sellers pay a fee to Amazon to run their deals on Amazon's Today's Deals page, which the company says is "one of the most visited pages on Amazon." And sometimes, the discounts sellers are claiming to offer are made-up.
For example, over the last week of September, BuzzFeed News found that an Amazon marketplace seller Sophia Shop offered a book bag for $51.99 instead of its supposed retail price of $519.99. But Kmart.com sells the exact same book bag for $56.46. And Silipower-US promoted a $29.99 sale for a pair of wireless headphones it said originally sold for $359. The same set sells on Walmart.com for $34.99.
Silipower-US did not respond to BuzzFeed News' request for comment. Sophia Shop told BuzzFeed News the book bag's original price was an employee error, and that the company would change the original price after the sale ended last week, because the company is concerned that "re-adjust[ing] the price would have bad influence [on] our product."
"Customers trust that they'll find vast selection and low prices on Amazon," an Amazon spokesperson told BuzzFeed News. "We have policies in place that help ensure customers find the best deals on our 'Today's Deals' page, and we actively monitor and remove offers that violate those policies."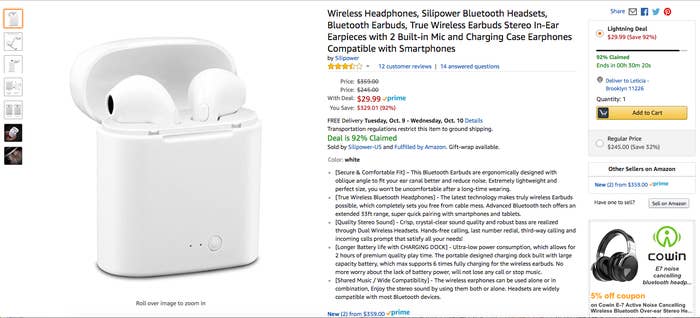 BuzzFeed News has asked Amazon for more details about this policy.
While reviewing Amazon lightning sales over five days during the last week of September, BuzzFeed News found 20 examples of products whose steep discounts seemed grossly inflated.
Amazon said it removed these deals after BuzzFeed News flagged them.

For example, this dual audio and charge cord for iPhones was listed with an original price of $80.95, and its seller, TechDealerUS, offered it for $17.95, a supposed 78% discount.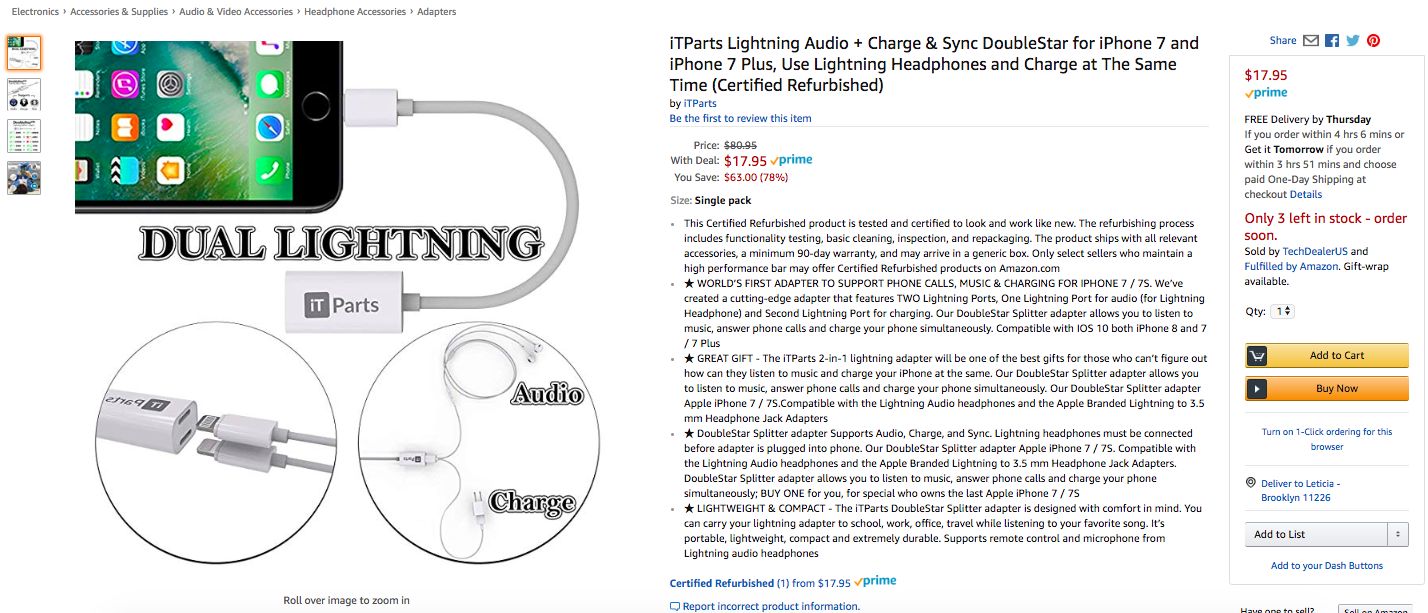 TechDealerUS did not respond to BuzzFeed News' request for comment. But after our inquiry, the original price of the cable on the listing dropped to $19.95.
An SGGI hair removal waxing kit featured a list price of $139.99, but TTSS Direct offered it on sale for $26.99, at an 80% discount.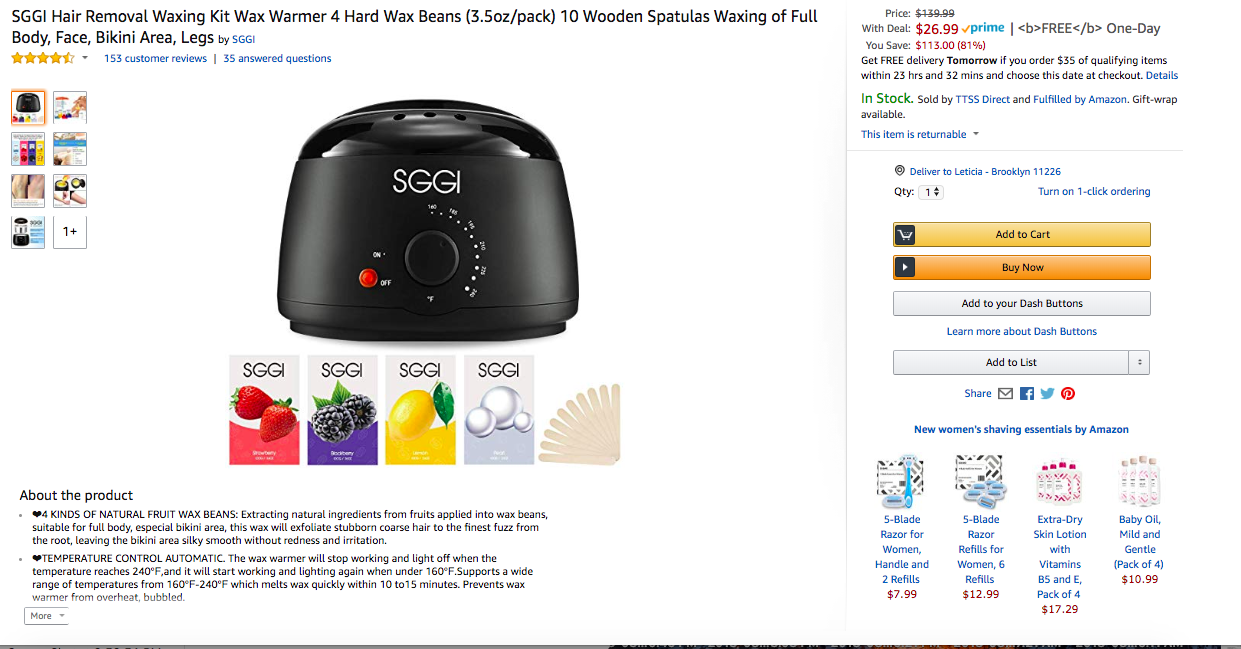 TTSS Direct did not respond to BuzzFeed News' questions about the original price. The kit is no longer on sale, but its original price has changed to $26.99.
Another deal by LuscrealDirect-US advertised an aromatherapy diffuser on sale for $22.99 with an original price of $169.99.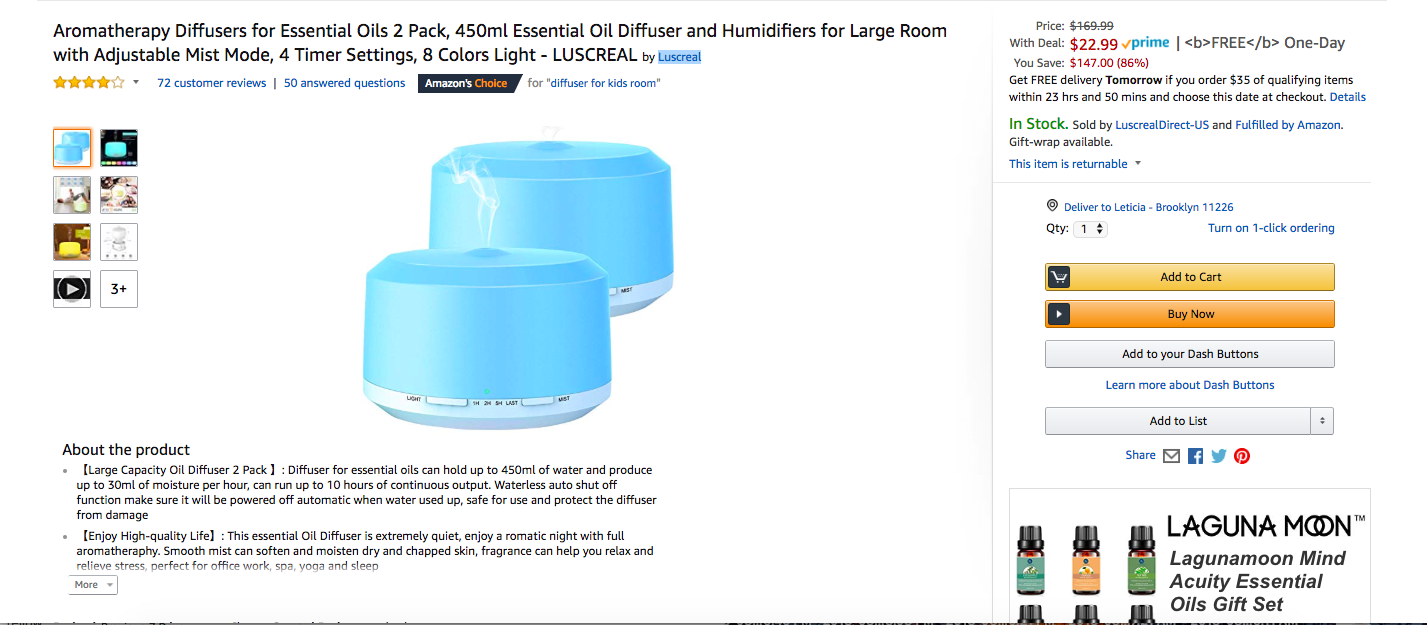 LuscrealDirect-US did not respond to BuzzFeed News' request for comment. The product has since been removed from the site.
Bonnie Patten, executive director of Truth in Advertising, told BuzzFeed News that this kind of scheme, where a seller provides a price that is "simply made-up" and never used to sell the good or service, is called fictitious pricing.
"What ends up happening is consumers are duped into thinking they're receiving a great bargain through a fictitious price comparison, so they stop doing the research or internet search and they purchase that item," Patten said. "Had they ignored it and just looked at the ultimate price they would be paying, they would find a better deal."

Competition on Amazon is so intense for marketplace sellers that, for many of them, attempting these manipulative deals is worth the risk.
Brad Moss, a managing partner with the Amazon seller consultant company Product Labs, told BuzzFeed News that a successful deal can lead to a 100% to 1,000% spike in sales.

"There is no hard set range, but we've even seen deals spike sales from 10 a day to 1,000," he said. "The numbers could easily make sense for a seller to spend months to do the 'manipulation' just for the one weekend [of sales]."
Manipulating original prices to grab a spot on Amazon's coveted deals page is a short-sighted way to increase sales, according to Chris McCabe, a seller consultant and former Amazon marketplace investigator.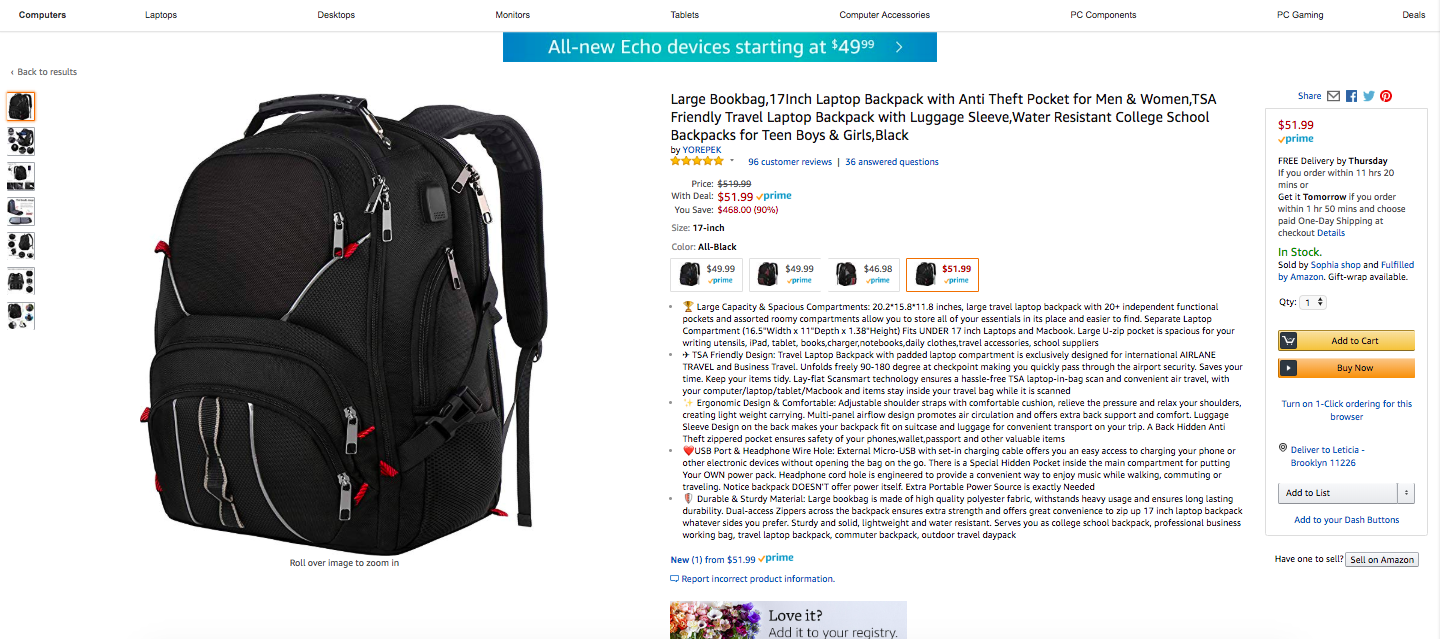 "If [sellers] found a workaround to this it's probably because they were looking for a quick fix in sales and trying to simulate a Cyber Monday or Black Friday experience using this technique," he said.
McCabe said that Amazon sellers are "usually punished algorithmically if [they] drop your rates way too low." After that happens, sellers have to slowly increase their prices over time to the original price before they'll have a chance of ranking high in site search results or being selected to get the sale when a shopper clicks "add to cart."
Retailers including JCPenney, Macy's, Sears, Kohl's, and Bloomingdale's have been sued by consumers over allegedly misleading retail prices. A report published in March by the nonprofit Consumers' Checkbook found "disturbing pricing policies" at 17 of the 19 largest retailers it studied. Many of the retailers' advertised sale prices were "bogus discounts, with the same price called a sale price more than half the time," the report noted.

Patten, with Truth in Advertising, said consumers can avoid being duped by scrutinizing sales when they encounter them.
"Fictitious reference pricing is all over the place," she said. "The best advice is to ignore marketing hype around sales and bargains and discounts and focus on how much the item costs and whether they're willing to purchase the item based on that price."