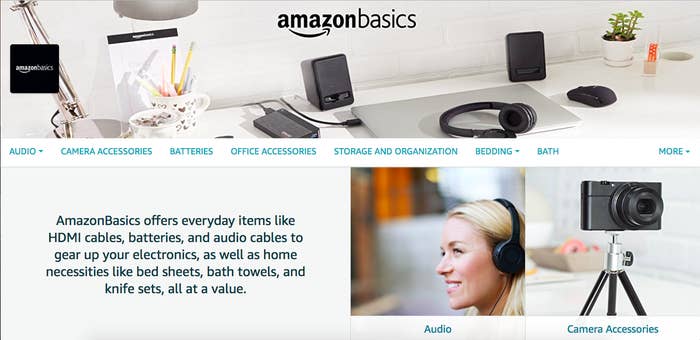 Amazon's third-party marketplace and its millions of sellers across the world have grown into a billion-dollar sales stream for the company since the marketplace first launched in 2000. But as Amazon sells competing products at significantly lower prices and expands its private-label brands, some of the site's third-party sellers say the retail giant is squeezing them out.
"Sellers are in this 'frenemy' position where they're very dependent on these companies but also competing with them," Lina Khan, a legal policy director with the nonprofit think tank Open Markets Institute, told BuzzFeed News.
"Sellers are in this 'frenemy' position where they're very dependent on these companies but also competing with them."
Sellers have recently become more worried about Amazon directly competing with them, according to a Feedvisor survey of 1,200 third-party merchants released last month. The Amazon seller consulting agency found that competing with Amazon has become a more pressing concern over the last two years. Amazon competition was sellers' third-biggest concern last year and rose to be their top concern this year, according to Feedvisor. Merchants told BuzzFeed News they fear that the Seattle-based company uses its marketplace to test sales of new items, and then it sells similar or identical items at a lower price than third-party sellers could offer.

One seller told BuzzFeed News that he saw his sales of an iPhone cable dip when Amazon started selling its own AmazonBasics version. The cable sold at a few dollars under his listing price, and Amazon's product, unlike his own, has racked up dozens of complaints from shoppers who say the cable has overheated or started smoking. Yet it's listed as a "#1 Best Seller" in lightning cables on the site.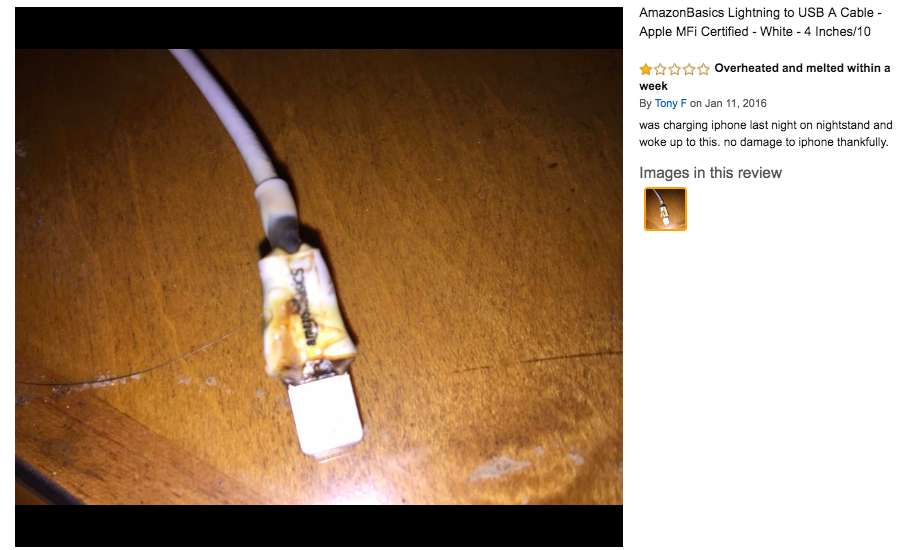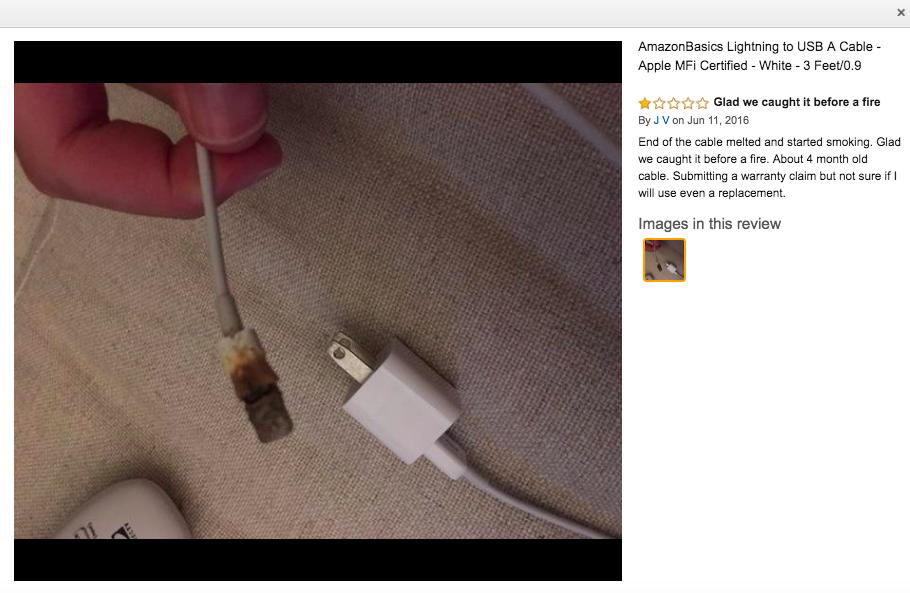 "Just the word 'fire' would suspend my listing," said the seller, who asked to remain anonymous. "I don't know how so many people are leaving these reviews and it's not getting flagged."
Amazon told BuzzFeed News that it takes any potential safety issues, adding that its "own private brands are no exception and AmazonBasics items are subject to the same safety standards as other products on our site."
"Like most large retailers, some of the brands we offer are private label," the company told BuzzFeed News. "We aspire to offer private-label products that are comparable or better than branded alternatives, but for all products in our store, we allow customers to choose the brands and products they prefer based on price, ratings, and reviews."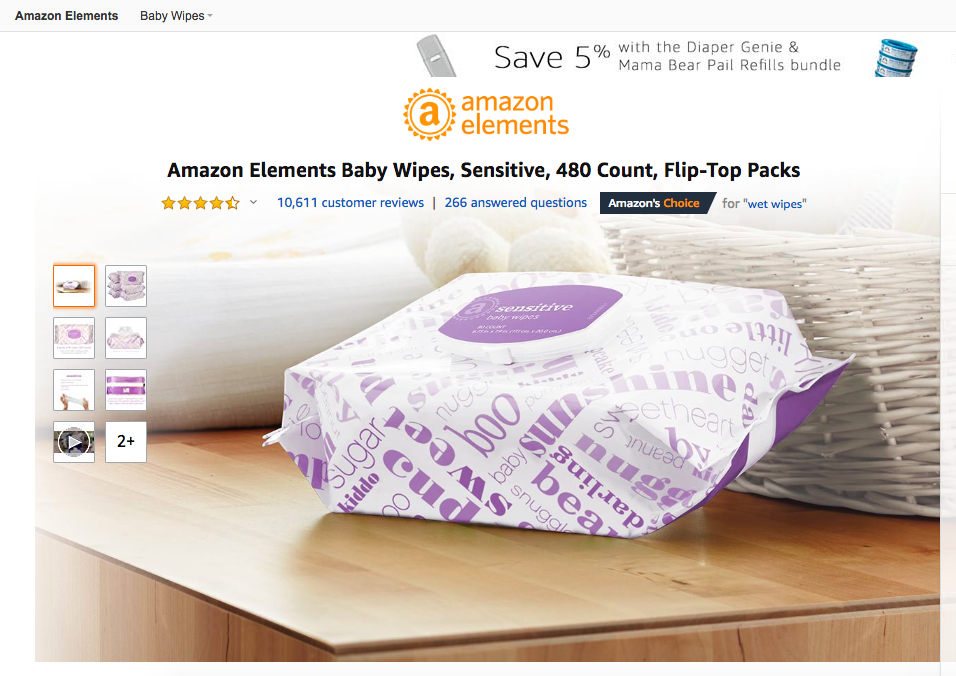 Growing concerns among third-party merchants about Amazon competition comes as the company more aggressively expands its private-label business. After launching its first private-label brands in 2009, the company now has 80 private-label brands in categories that range from fashion to baby food to groceries, according to an April report from L2 Inc, a market research firm that analyzes the digital performance of consumer brands.
When Amazon enters a new product category, it is typically quick to make serious headway. AmazonBasics-brand batteries, for example, saw 93% year-over-year growth from 2015 to 2016 and accounted for 94% of all batteries sold on Amazon.com, according to a November 2016 report from 1010Data.com, a data analysis company. The firm also found that Amazon Elements baby wipes held a 16% market share of all online sales, which put them just behind Huggies and Pampers, which respectively held a 33% and 26% share of the online baby wipes market.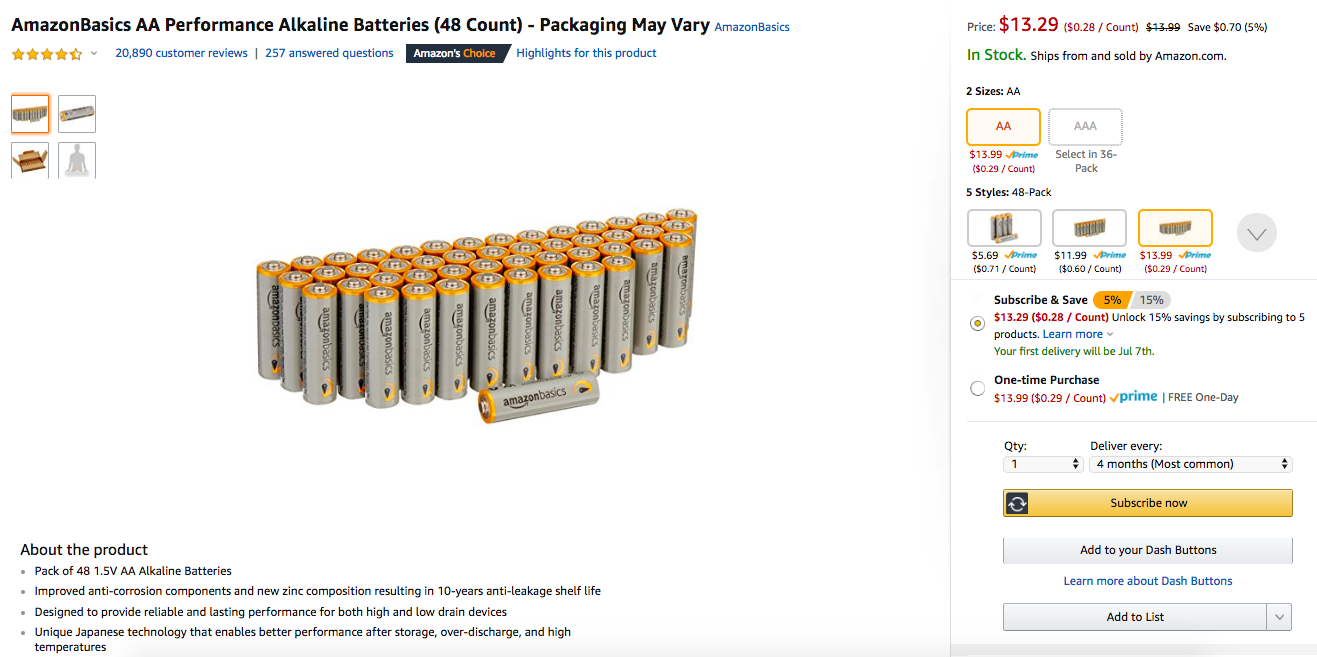 Feedvisor CEO Victor Rosenman told BuzzFeed News that Amazon selling its own private-label products on its marketplace doesn't amount to unfair competition.
"If you go, for example, to a grocery store, you see this all the time," Rosenman told BuzzFeed News. "You can buy butter from a particular vendor — let's say Président — and then you'll see one labeled by the grocer. It's competition, but it's not unfair."
But the difference between this scenario and Amazon's marketplace is how the company's own brands tend be the top product listing in a category, or how its lower-priced products often appear in the "Buy Box," which is essentially the "add to cart" button for a product, he said. Sellers compete, based on customer reviews, ratings, shipping speed, and price, to be the one who automatically gets the sale when a shopper clicks "add to cart." Winning or losing the buy box can mean thousands of dollars in earned or lost sales.
"Our number one objective is to show customers what we believe to be of particular interest or value to them," Amazon told BuzzFeed News about its search results. "We consider many factors when choosing what products to feature to customers, including different attributes of a product (e.g. its title or description), the actions that customers took on our site (e.g. how many times the product has been purchased in the past) and price."
The company said "all eligible offers, including offers by Amazon and offers by third parties" have the opportunity to win the buy box "based on factors such as price, shipping speed, availability and customer service" in order "to give customers the best possible shopping experience."
Also, Amazon told BuzzFeed News there is only one listing for private label items — theirs — since those products are created by and exclusively sold on Amazon and therefore those items would not be competing with any other listings for the buy box.
Third-party sellers told BuzzFeed News that competing with Amazon on the marketplace isn't limited to its private label brands. They also face competition when the tech giant sells the same or similar products below their manufacturers' suggested retail prices.
Anthony Monfet, who has sold goods on Amazon through three different storefronts for more than a decade, told BuzzFeed News that in 2010 he stopped selling one of his highest-selling products, a Hubble Space Telescope calendar, when Amazon started selling a similar product for $5 less than his listing price. A year earlier in 2009, he was selling up to 15 Coleman tents a day for $199.99 each — until Amazon started offering the same Coleman tent for $119.
"It's like trying to open up a convenience store next to Walmart and trying to do business against them," he said.
Another company, called Rain Design, saw sales of its aluminum laptop stand slip after Amazon started selling its own version of the product for half the price, which Skubana, an e-commerce inventory management firm, reported in a blog in April 2016.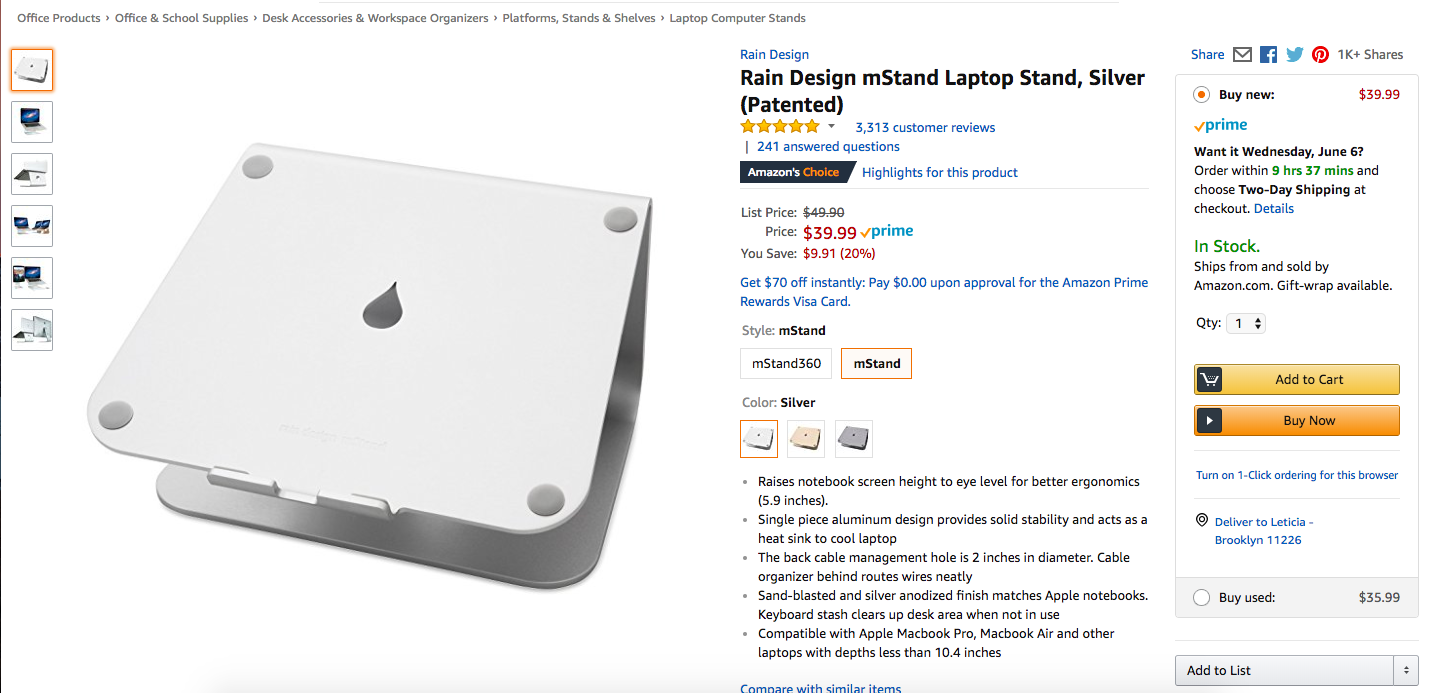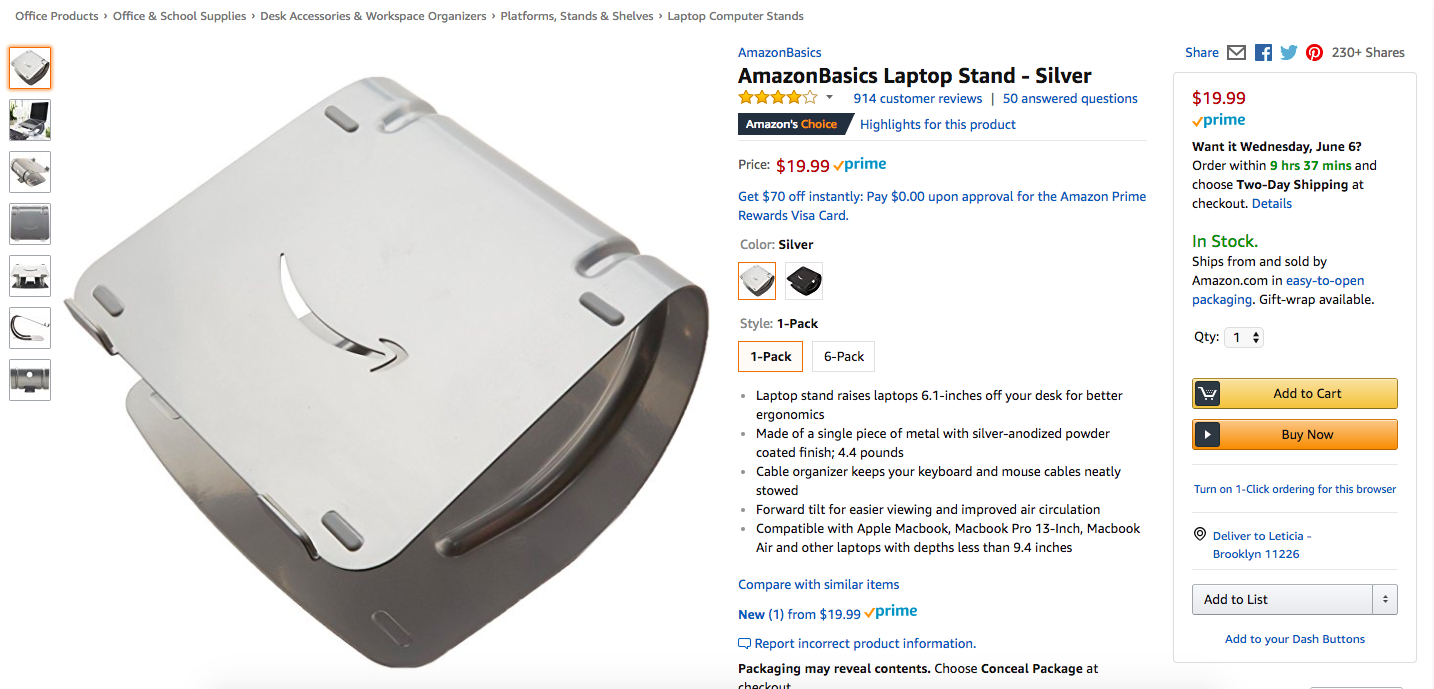 "We don't feel good about it," the company's regional sales manager Harvey Tai told Bloomberg in April 2016. "But there's nothing we can do."
Still, even with competition from AmazonBasics and other third-party sellers, the Rain Design laptop stand is still listed as a "#1 Best Seller" in laptop mounts.
James Thomson, a partner with the consultancy Buy Box Experts who also previously worked for Amazon to recruit sellers, told BuzzFeed News that unlike third-party sellers on the marketplace, Amazon doesn't need to make a profit from all its sales because it has a robust cloud services business to offset losses. Instead, its focus is on bringing customers back to shop again.
"Even if Amazon makes a nickel selling you something, if you're happy as a customer and you come back for that product again, then Amazon won," he said.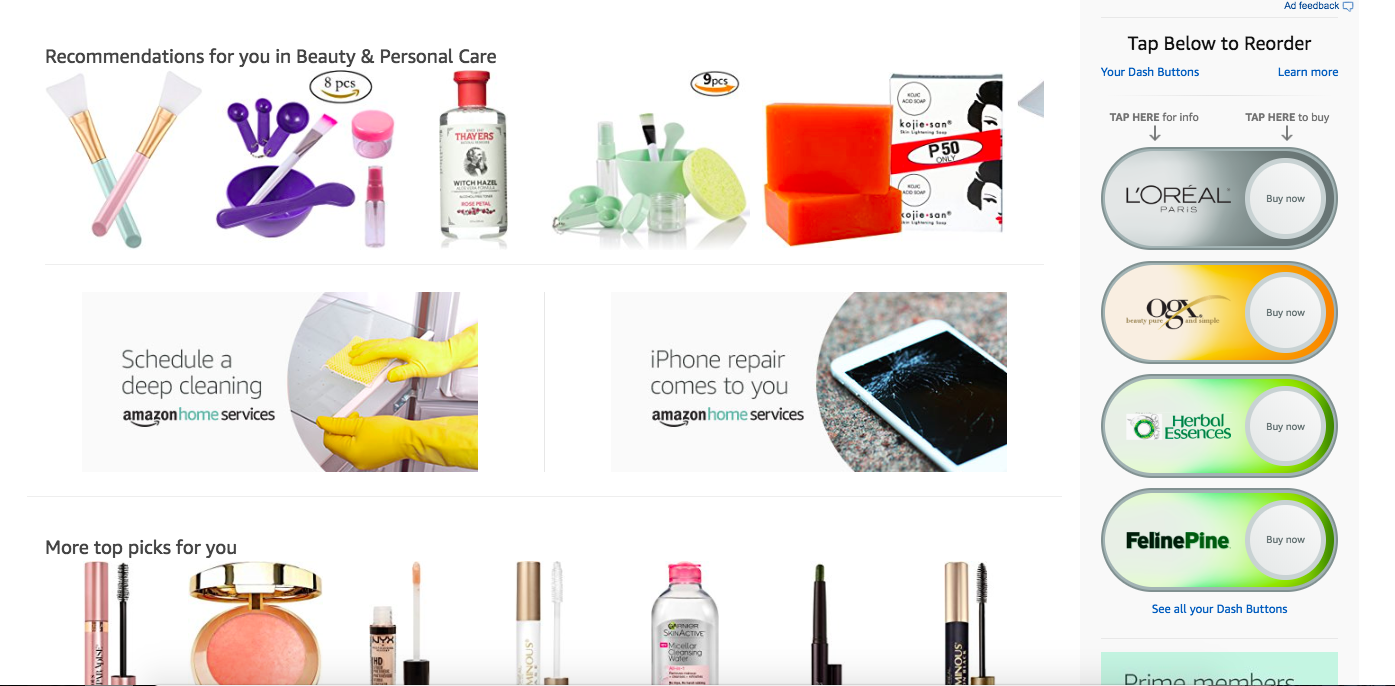 Amazon also has an edge when it comes to gathering shopping data on its platform, which national brands and third-party sellers do not have access to, said Thomson.
"All those other sellers have profit needs and they're all playing by the same rules. But Amazon has perfect data."
Amazon can track shoppers' browsing and purchase behavior while they click through the site. This gives it access to troves of information about what shoppers are looking for and who to target with more affordable Amazon products.
"If I'm a private-label seller, another private-label seller can come along and create a cheaper version," said Thomson. "All those other sellers have profit needs and they're all playing by the same rules. But Amazon has perfect data."
"We have the same information any retailer, online or offline, would have about the items sold in its store," Amazon told BuzzFeed News. "Information such as Best Sellers, Movers and Shakers, Recommendations, and Reviews are publically available. Our goal is to offer customers a wide selection of products to choose from, and private label products add to our assortment."
Khan with Open Markets Institute said that courts are still in the early stages of figuring out how legal principles of antitrust and competition should apply in the e-commerce era. Although antitrust law and competition policy have dealt with similar conduct in the past, courts and enforcers in recent decades have largely focused on price effects.
"The main difference today is that firms that both control the infrastructure and compete on the platform have a greater ability to abuse their position, given all the data and information that Amazon has access to," she said.
One third-party seller who has made a living selling tennis equipment on Amazon since 2012 said he's lost sales to Amazon, which has sold similar products for under the minimum price set by the manufacturer. Amazon told BuzzFeed News that it "has always set its retail prices independently, and believes in delivering the best possible value to our customers."
But the tennis equipment seller doesn't fault Amazon for leveraging its platform to negotiate a better deal with manufacturers.
"Amazon is doing what [anyone] would do," he said. "They know damn well what the [minimum advertised price] is and they're taking advantage of what they can do. If Wilson were to call me up and give me that offer, I'd be right in there too."