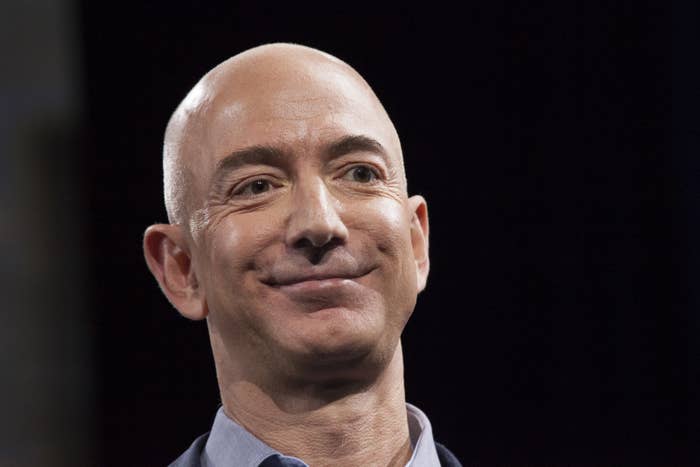 Prime Day this year was "the biggest shopping event in Amazon history" as members bought more than 100 million products over a 36-hour period, the company announced.
The benchmark was set despite rolling site glitches that left anxious shoppers looking at photos of Amazon employees' dogs. Still, the company reported that on Tuesday, the first 10 hours of Prime Day grew faster than the first 10 hours of last year's Prime Day.
The company also said Wednesday that customers purchased "millions" of Fire TV devices and more than 5 million items in its toys, beauty, computer accessories, apparel, and kitchen categories during the shopping event. Prime Day was also "the biggest event ever" for Echo devices with screens, Echo Show and Echo Spot, the company added.
"Amazon's site glitches didn't negatively impact sales with the company revealing sales were higher than ever," Taylor Schreiner, director of Adobe Digital Insights, told BuzzFeed News in a statement. "And photos of employees' pups successfully mitigated some of the negative sentiment around the online retailer's site difficulties."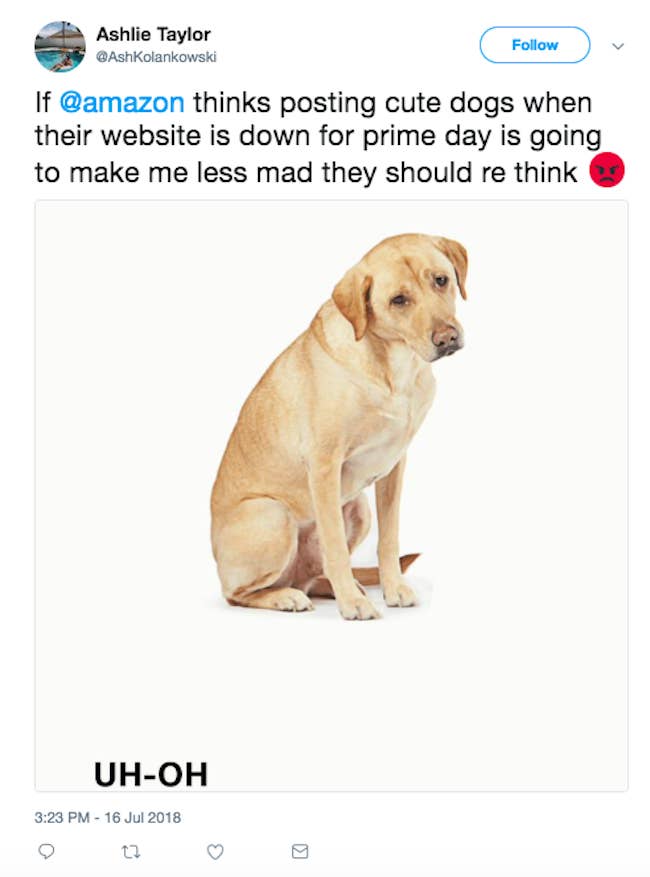 Many large Amazon sellers also saw an uptick in sales. Skubana, an e-commerce inventory management company that works with some of Amazon's top sellers, told BuzzFeed News its clients saw an 8% increase in sales during the first 10 hours of Prime Day compared to last year. Skubana's client sales in the first 30 hours of Prime Day also grew by more than 28% compared to last year.
"Prime Day is a rising tide that raises all ships," Chad Rubin, CEO of Skubana, told BuzzFeed News. "Even if a company paid extra for Amazon ads, the absolute dollar value of profit increased much more than without Prime Day, along with brand recognition and the lifetime value of customers."
Rubin, who also runs a store on Amazon, said his revenue increased 74% on Prime Day compared to last year without spending an additional dollar on advertising.
Amazon said Wednesday that small and medium-sized businesses selling on its platform exceeded $1 billion in sales this Prime Day.
Large retailers who generate more than $1 billion in annual revenue also saw huge increases, with a 54% increase in sales compared with an average Tuesday, according to Adobe Analytics. However, smaller retailers with less than $5 million in annual revenue saw online sales fall by 18% on Prime Day.
"As a result of Amazon's holiday increasing in popularity, numerous retailers offered deals on their own sites to combat Amazon, turning mid-July into a mini holiday shopping season," Taylor Schreiner, director of Adobe Digital Insights, told BuzzFeed News. "People love to comparison shop, with many turning to Amazon's competitors to compare deals and prices. Prime Day has turned into a huge opportunity for all online retailers."
Amazon said Prime Day sales grew by more than 60%, breaking its record at the time and its combined Black Friday and Cyber Monday sales. It also said it added "tens of millions of Prime members."
Prime Day this year included new offers at Whole Foods, which Amazon acquired in August. Members received $10 to spend on Amazon for every $10 they spent at Whole Foods during Prime Day. And Amazon Prime Rewards Visa cardholders with an eligible Prime membership were also offered 10% back, and double the rewards on up to $400 in Whole Foods purchases.
Some popular grocery items also went on sale for Prime members. Organic strawberries, which Amazon said were a best-seller on Prime Day, were on sale at two for $5, and Honey Nut Cheerios were sold two for one.