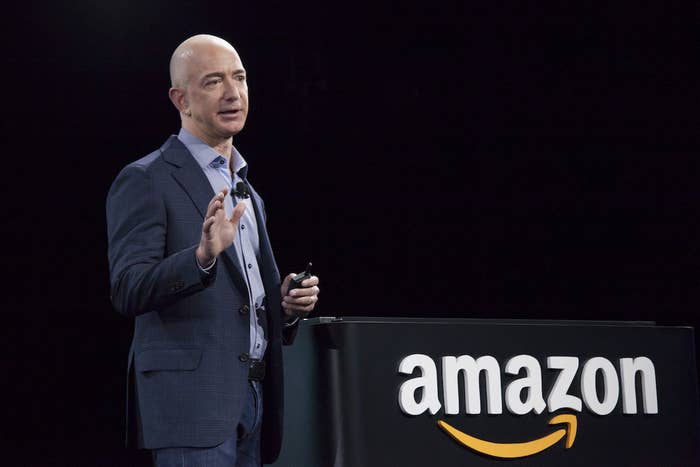 Amazon is breaking into health care through a new independent company it will form with JPMorgan Chase and Berkshire Hathaway, aimed at "technology solutions that will provide U.S. employees and their families with simplified, high-quality and transparent healthcare at a reasonable cost," the companies said in a statement Tuesday.
The announcement comes after months of speculation that Amazon had its targets on disrupting the health care industry after it formed a team to work on health tech and received wholesale pharmacy licenses.

"The healthcare system is complex, and we enter into this challenge open-eyed about the degree of difficulty," Jeff Bezos, Amazon founder and CEO, said in a press release. "Hard as it might be, reducing healthcare's burden on the economy while improving outcomes for employees and their families would be worth the effort. Success is going to require talented experts, a beginner's mind, and a long-term orientation."
The partners say the new company will be "free from profit-making incentives and constraints," and will aim to improve satisfaction and reduce health care costs for their US employees. That vision may expand in the future: JPMorgan Chase's CEO Jamie Dimon said the companies aim to create solutions that benefit their employees and "potentially, all Americans."
"Our group does not come to this problem with answers," said Warren Buffett, Berkshire Hathaway chair and CEO, in a statement. "We share the belief that putting our collective resources behind the country's best talent can, in time, check the rise in health costs while concurrently enhancing patient satisfaction and outcomes."
Buffett previously has called companies' rising health care costs "the tapeworm of American economic competitiveness."

The formation of the company will be spearheaded by Todd Combs, an investment officer of Berkshire Hathaway; Marvelle Sullivan Berchtold, a managing director of JPMorgan Chase (who previously worked at health care company Novartis, according to her LinkedIn profile); and Beth Galetti, a senior vice president of human resources at Amazon.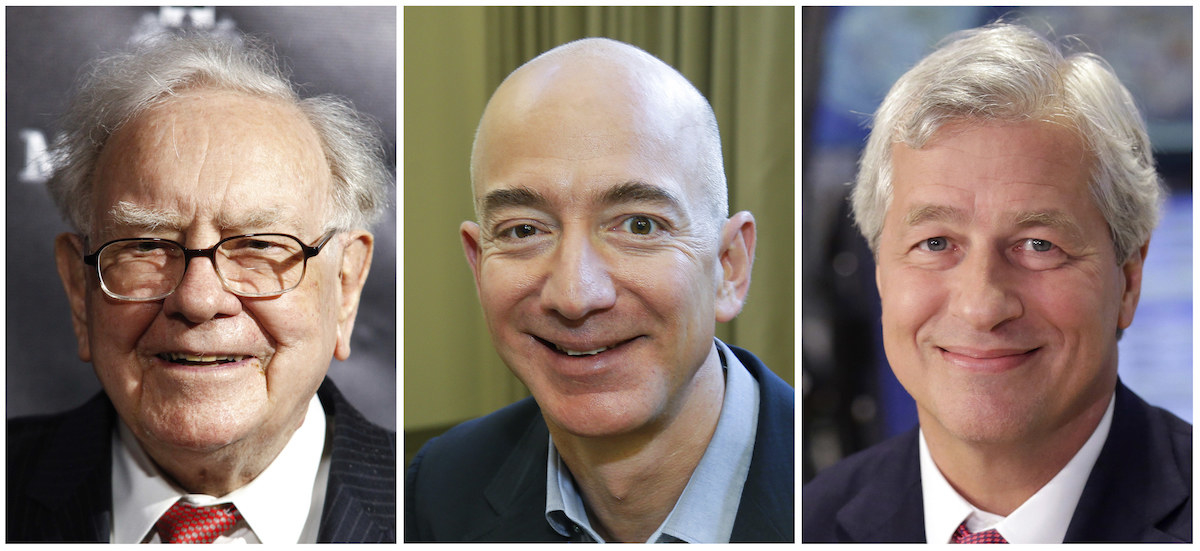 Amazon has been showing signs of interest in health care since last year. CNBC reported in July that a health tech team at Amazon was working on medical records and telemedicine. The St. Louis Post-Dispatch reported in October that Amazon received pharmacy wholesaler licenses in a dozen states. Just recently, the company posted a job ad for a HIPAA expert to "own and operate" the security and compliance aspects of a new initiative, reported CNBC, and hired a "top Seattle doctor."
While details about the new health care company are still unclear, it also comes at a significant time in the industry. CVS Health announced its acquisition of Aetna in December, which brought together a pharmacy and insurance business that industry experts say could make it less vulnerable to any disruption from Amazon.
It appears investors are already concerned about the potential impact of the new company. Shares of CVS Health fell 5% Tuesday morning after news broke about Amazon's independent health company. Cigna and Anthem stocks went down about 6%, while UnitedHealth Group's stocks dropped by about 3%.