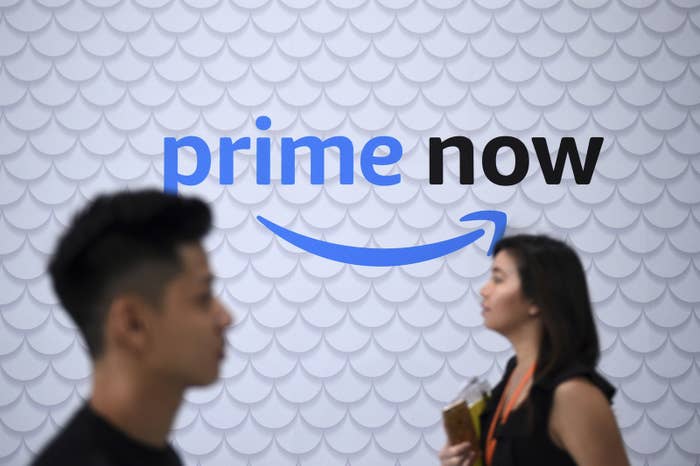 Amazon announced on Tuesday a discounted student plan on unlimited music streaming for $4.99 per month, the company's latest effort to court young consumers.
Amazon Music Unlimited is normally $7.99 for Prime members. The new student discount is only available to verified students at degree-granting college or universities in the US and UK. It comes shortly after the company launched its "instant pickup" program, which allows students at five college campuses to pick up select items (stocked at the locations) within "two minutes" of ordering from the Amazon app.
Students are an important demographic for the company. The aim of pickup programs was to target students, who are more likely to use Prime than older consumers, Ripley MacDonald, who runs Amazon's student programs, told Bloomberg last August.
"On a college campus, you have all of your future customers in one place," he said. "We graduate students into full-price prime memberships."
Amazon did not immediately respond to BuzzFeed News' request for comment.
Brian T. Olsavsky, Amazon's senior vice president and chief financial officer, told investors in an earnings call last year that "there's a lot of different flavors of Prime," including its student Prime membership, which is $49 a year and includes free two-day shipping.
"We are aggressively looking for a perfect Prime for everybody," he added. "We know that, again, when customers try Prime, they like it, so it's really just about getting them to try Prime and continuing to deliver great Prime benefits and great low prices and selection."
Amazon did not disclose its Prime membership statistics in its most recent annual report. But Consumer Intelligence Research Partners, a consumer research company, estimated that the company has about 80 million Prime members spending on average about $1,300 per year, compared to about $700 per year for nonmembers.
It estimated that about 5–10% of those members have reduced-fee subscriptions like Amazon Prime Student.
CORRECTION
Amazon launched instant pickup this year — an earlier version of this story misstated the date. The student discount on Amazon Music Unlimited Also, the student Prime subscription is called "Amazon Prime Student."