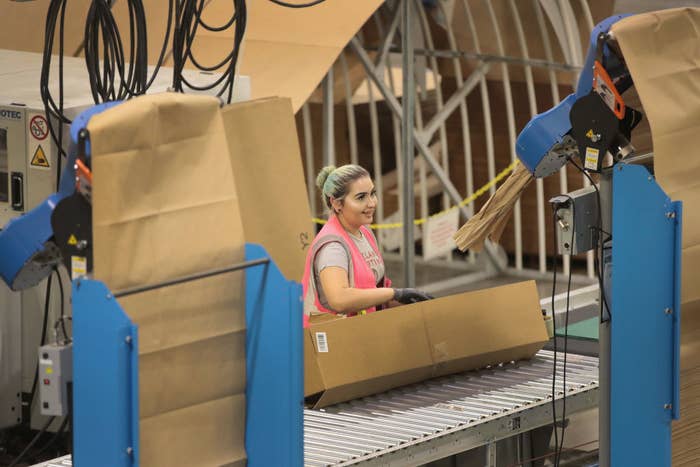 Amazon shoppers, regardless of their Prime member status, will get free standard shipping on orders delivered through the holiday season starting today. The shipments will take five to eight business days to arrive.
For a limited time beginning Nov. 5, Amazon shoppers will not be required to make a minimum purchase amount on orders to get free shipping, the company announced Monday. Typically, customers who don't have Prime memberships need to buy at least $25 of merchandise to qualify for free shipping. For Prime members, Amazon is offering free same-day delivery. The company did not specify when the offer will end.
As online shopping becomes more common during the holidays — about half of people surveyed by the National Retail Federation say they plan to shop online for the holidays this year — free shipping has become critical in attracting consumers.
"This holiday, customers can enjoy free shipping with no minimum purchase amount on orders that will arrive in time for Christmas, including items from Amazon's expertly curated Gift Guides across electronics, fashion, home and toys," Doug Herrington, senior vice president of North American retail at Amazon, said in a statement.
Amazon's offer comes as rivals Target and Walmart boost efforts to beat the e-commerce giant with their own fast delivery options for the holiday season. Beginning Nov. 1, Target will offer free two-day shipping on all orders until Dec. 22. Best Buy began providing free shipping with no minimum purchase at the end of October on all orders through the holiday season. Meanwhile Walmart has kept its $35 order minimum for two-day shipping.