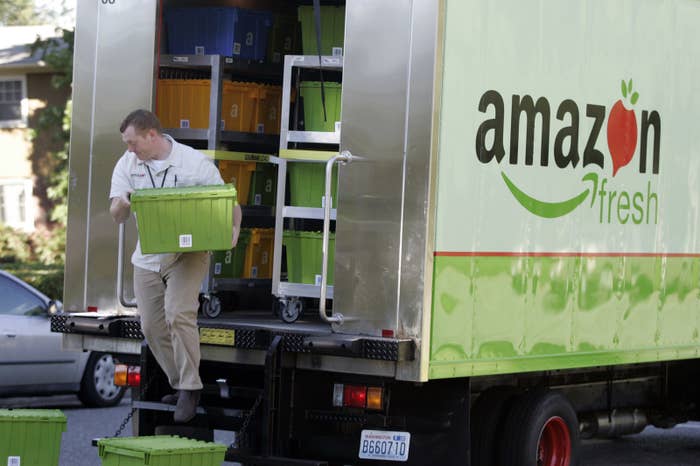 Amazon and FreshDirect will begin accepting food stamps for groceries ordered online, as part of a U.S. Department of Agriculture pilot program that will begin this summer.
Safeway, ShopRite and three local and regional grocery businesses were also selected to participate in the two-year pilot program to accept Supplemental Nutrition Assistance Program (SNAP) payments online, the agency announced in a statement.
"Online purchasing is a potential lifeline for SNAP participants living in urban neighborhoods and rural communities where access to healthy food choices can be limited," said USDA Secretary Tom Vilsack in a statement. "We're looking forward to being able to bring the benefits of the online market to low-income Americans participating in SNAP."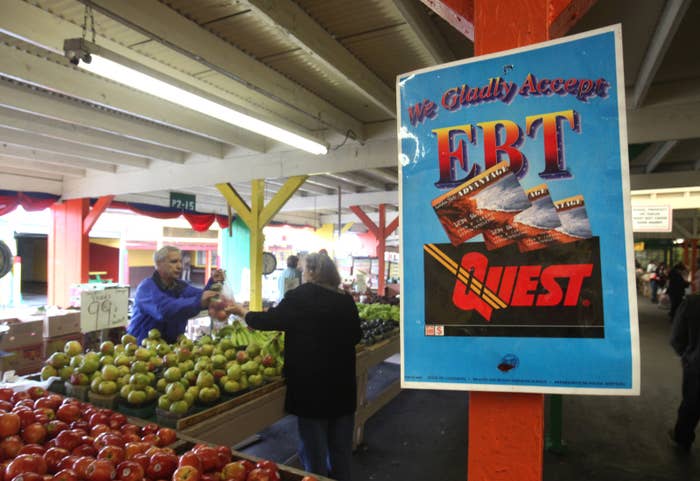 SNAP recipients in Maryland, New Jersey, New York, Oregon, Washington, Pennsylvania and Iowa will be eligible to pay for their groceries online for the first time in the program's history.
The USDA may add more grocery stores to its program "if the the system is operating as required," it said. "Eventually, our goal is for this to be a national option for SNAP participants."
While participants may use their SNAP benefits to pay for their groceries online, they'll have to pay for service and delivery fees out of pocket.

Those fees could be a serious burden for the low-income families eligible for food stamps. The average gross income for all SNAP households was $786 per
month in 2015, according to the USDA. FreshDirect charges a $6.99 to $15.99 delivery fee and requires a minimum order of $40 in most areas that it serves.
To use Amazon Prime Fresh, you must be an Amazon Prime member, which costs $99 a year. Prime Fresh is a separate service that costs an extra $14.99 a month. In total, paying for Amazon Prime Fresh delivery would cost about $26 a month.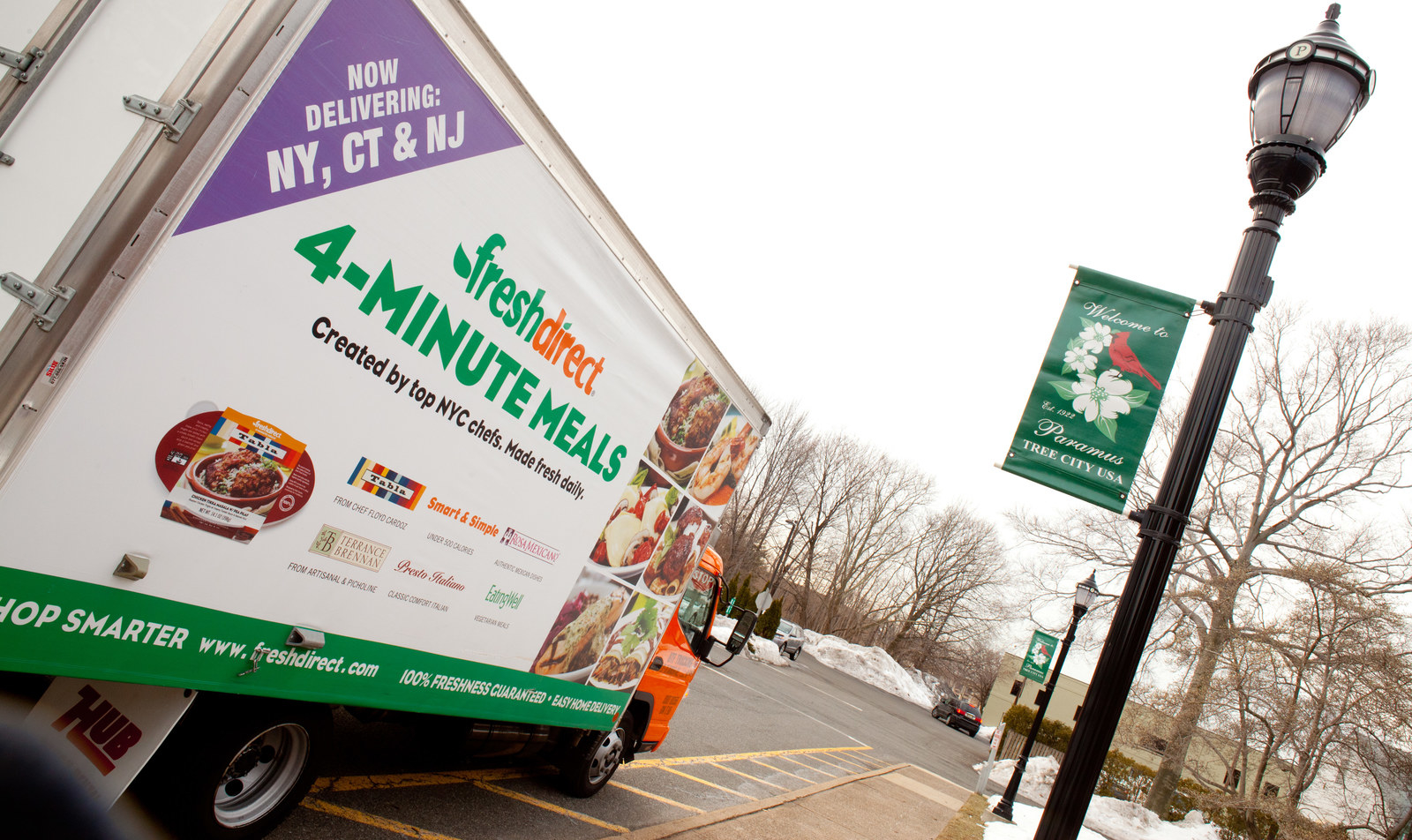 The move comes as Amazon expands its grocery delivery service into new cities and reduces its monthly AmazonFresh membership from $299 a year to $14.99 a month.
An Amazon spokesperson told BuzzFeed News the company is "committed to making food accessible through online grocery shopping," and said the company's "selection and competitive pricing can improve the grocery shopping experience for SNAP participants while helping them extend their benefits further."

FreshDirect told BuzzFeed News the company says the SNAP expansion will "help us continue our mission of increasing healthy food accessibility."
In 2012, the company launched a pilot program in two zip codes of the Bronx borough of New York City that accepted food stamps for groceries, in an attempt to change federal policy that prohibited online companies from accepting SNAP benefits as payment.
An average of 22.5 million U.S. households — home to 45.8 million people —participated in the SNAP program every month in 2015, according to the USDA. The average household received $254 in monthly benefits.