A TV crew with Animal Planet became unexpected heroes when they found a man stranded for nearly three days without water on an uninhabited part of the Sir Edward Pellew group of islands in northern Australia.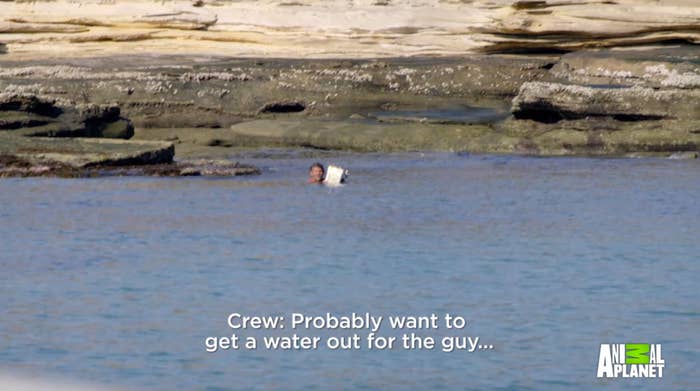 The crew was filming an episode for the eighth season of River Monsters, which airs Thursdays at 10 p.m., in search of the Queensland grouper.
Jeremy Wade, the show's host, takes viewers along with him as he seeks out some of the most dangerous water creatures that may have caused injuries to humans and animals in places across the world.
The crew set out in November to find a Queensland grouper, a fish that had been the suspected culprit of a number of attacks on humans in the area.
But Stephen Shearman, the episode's director, told BuzzFeed News the crew never expected to become a rescue team.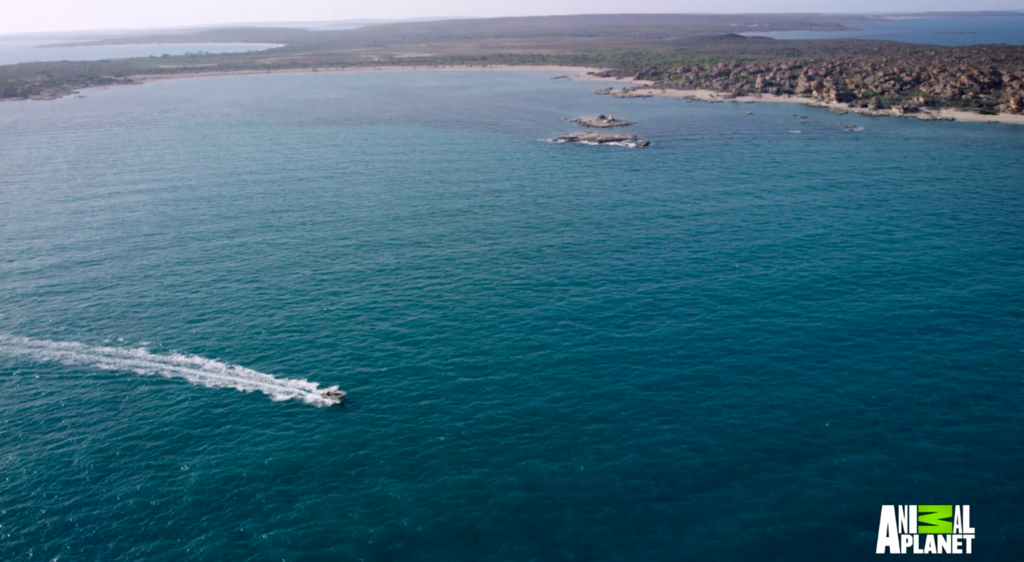 The crew was on its second day of shooting along the islands located in the Gulf of Carpentaria off the northern coast of Australia in search of the elusive fish, said Shearman.
There was a bit of a storm along the coast, which made the water too choppy for the crew to continue along their route. A local guide suggested they travel further down the island, when suddenly they spotted a blue and white cooler sitting on a rock.
"It's an incredibly remote area so it really stuck out," said Shearman.
The crew joked that Tom Hanks, who played a man stranded on a deserted island in the 2000 survival drama Cast Away, might pop out when a nearly naked man came running out of a cave waving his arms and shouting.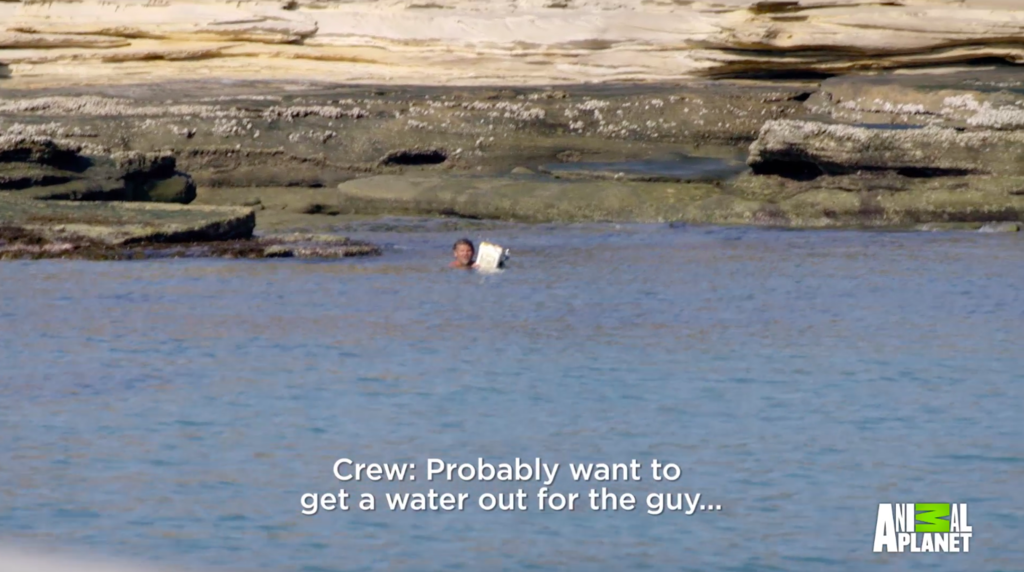 Shearman at first believed the crew had interrupted a couple trying to share a private, intimate moment alone on the island, but "very quickly we realized there was something wrong."
The crew had found a fisherman and professional roofer from northern Australia who had been without water for 50 to 60 hours, said Shearman. He was nearing death when the crew found him.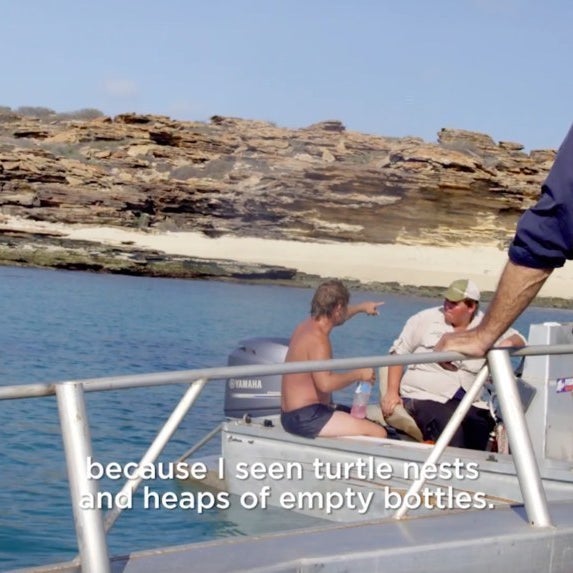 The man, who said his name was Tremaine, told the TV crew off camera that he had been on a fishing trip when he decided to dock his boat on the island while he searched for clams on another beach, said Shearman.
It is only a 10-minute walk from the beach where Tremaine docked his boat to the beach full of clams. But he got lost.
He left his water in his boat and began to suffer from dehydration and heat stroke.
"The guy was completely on his own," said Shearman. "If it hadn't been for the film crew coming through, there was no way anyone else could haven encountered him."
Tremaine was at "the limits of survival," said Shearman. "He probably would've only had a few more hours left in him."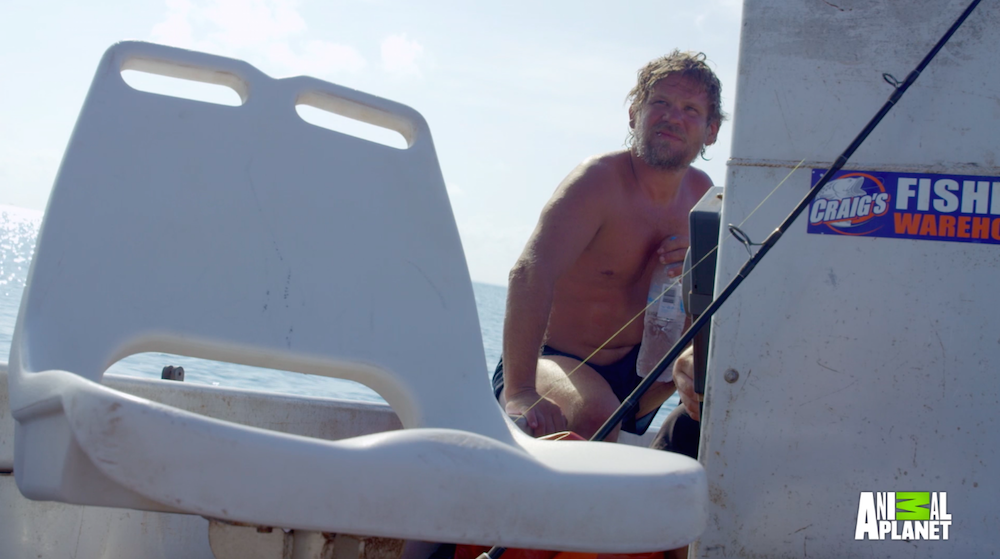 Shearman called the whole encounter "massively sobering."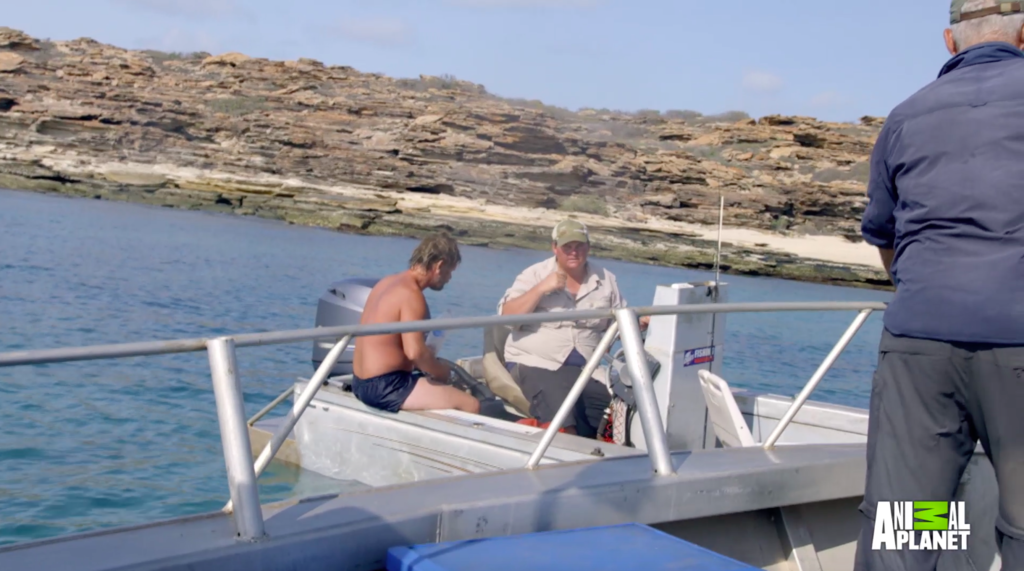 He added that he talked with Tremaine about a month after his rescue.
"He just said how grateful he was," said Shearman. "He promised God when he was on the island that he'd start smoking again so he would always have a lighter."
The episode originally aired on April 14, but it will re-air Thursday, April 21, at 9 p.m.