The New Hanover County school system in Wilmington, North Carolina, may implement a new dress code that would ban students from wearing skinny jeans.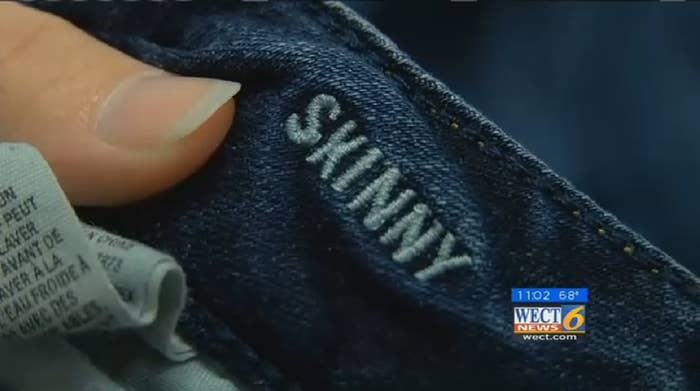 The new student dress policy, called Policy 8520, would ban skinny jeans, leggings, "or other excessively tight fitting pants" unless they are worn with a long top or dress that covers "the posterior area in its entirety."
Students can only wear dresses, skirts, skorts, and similar garments that also cover their entire bottoms under the new policy.
Valita Quattlebaum, a spokesperson for the school system, told BuzzFeed News that the aim of the proposed policy was to decrease distractions from learning.
"The intent of it is basically just to make sure the focus in the classroom is on teaching and learning and nothing is being worn that can distract from that," she said.
The school system has asked students, parents, and community members on Twitter for their input on the proposed changes.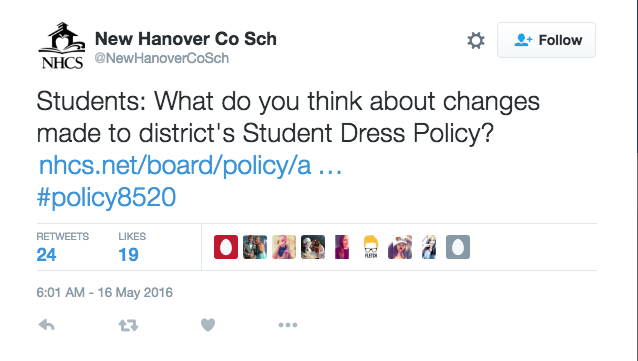 People were pretty pissed.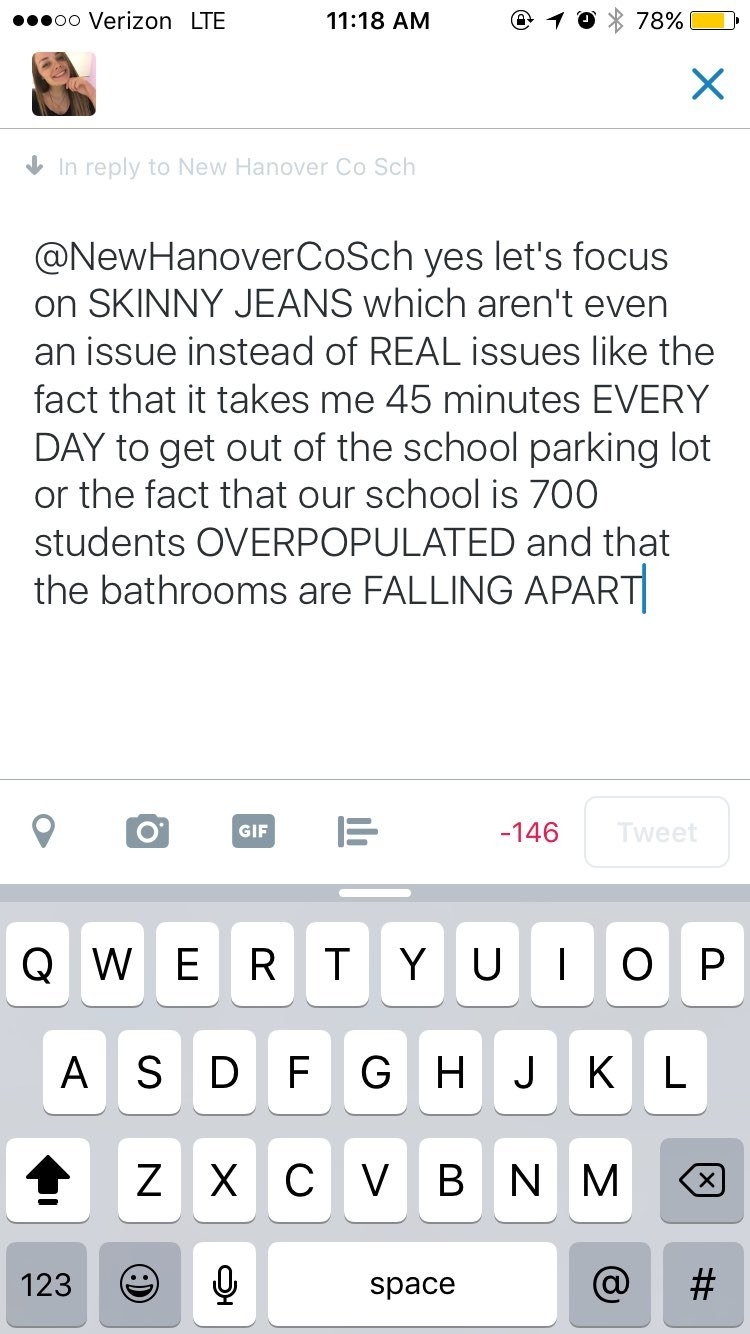 Some people saw the policy as discriminatory against girls.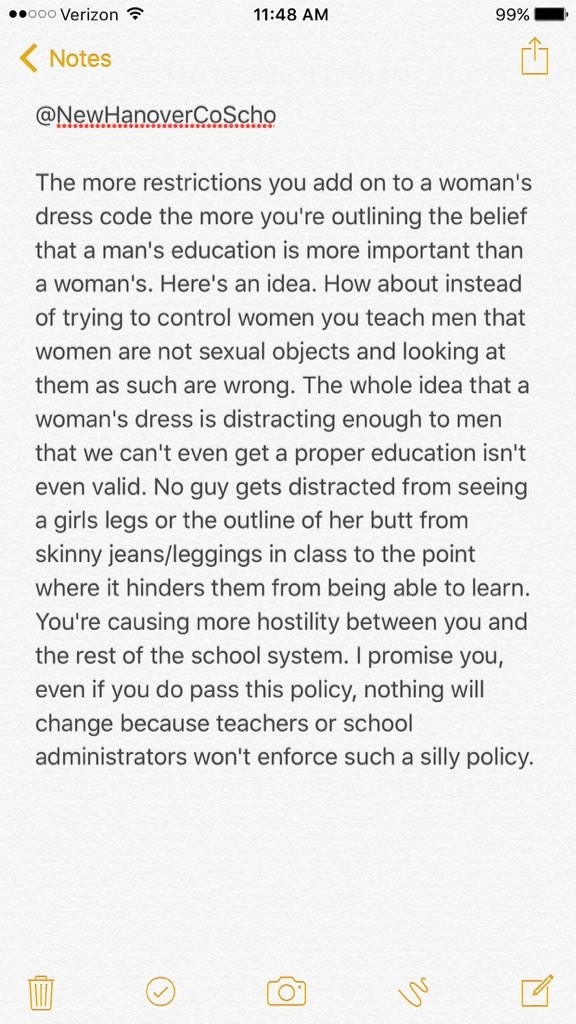 "How about you turn your attention to what we come to school for, education," said one person. "Rather than bring your attention to our bodies."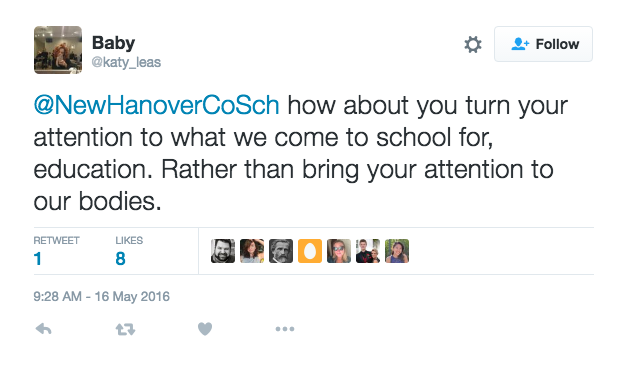 Other people saw the proposed "no leggings" policy as limiting their choice in comfortable clothes to wear.
Even people outside of the school system were pretty shocked by the possible dress policy.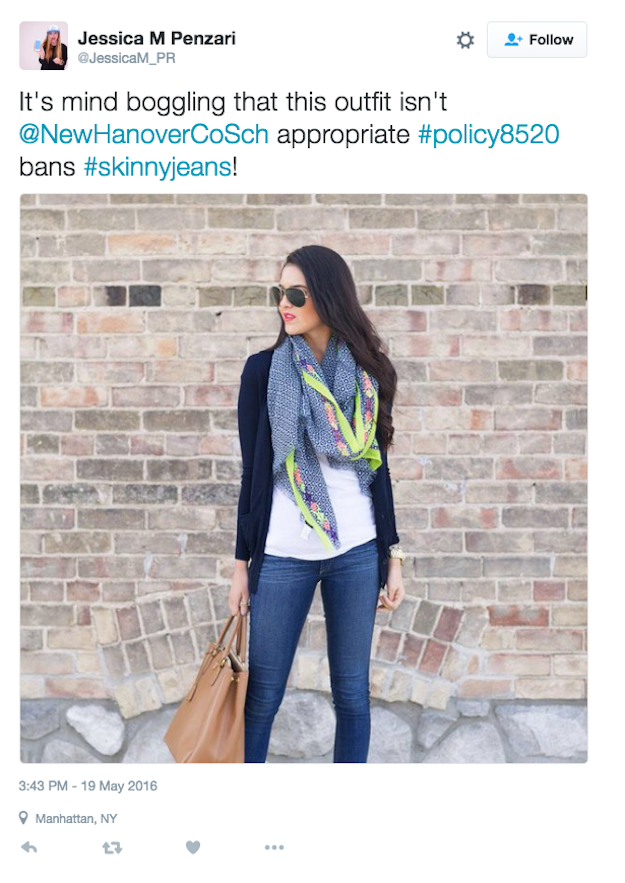 New Hanover County School Board Vice Chair Jeannette Nichols told WECT that one of the motivations behind the proposed policy was to curb harassment of "bigger girls" who are bullied because of their tight jeans.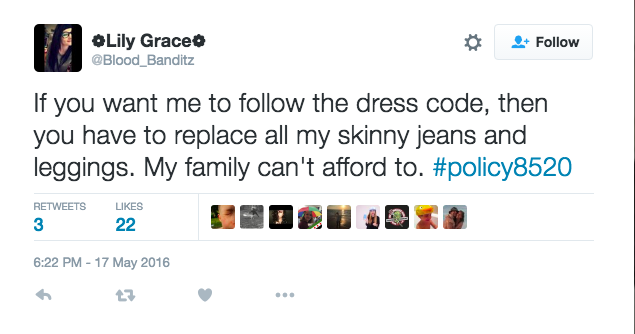 But people said if the problem is bullying then the school system should address harrassment directly rather than change its student dress code policy.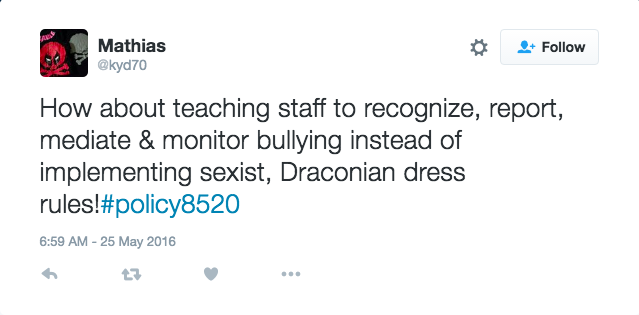 The New Hanover County Schools Board has been reviewing the comments on social media and will consider the opinions of students and parents when it decides on the policy, said Quattlebaum.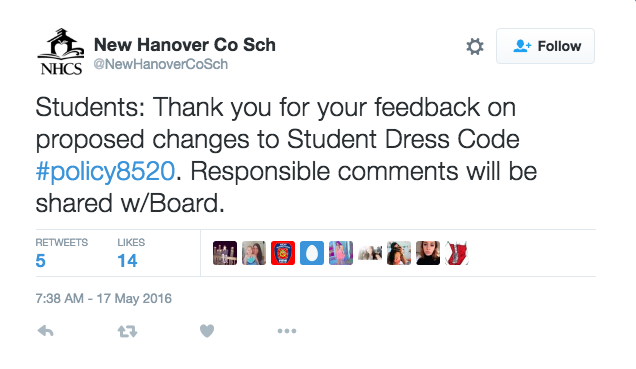 The school system's policy committee will meet June 1 at a public meeting to review the policy and feedback. But it is unclear when the Board of Education will vote on the new rules, said Quattlebaum.
As the school's dress code hangs in the balance, students are already in a bind about their wardrobes if the policy is passed.