Wyoming wildlife officials discovered a pack of wolves slaughtered 19 elk on Tuesday in what appears to be a rare case of a surplus killing, according to USA Today.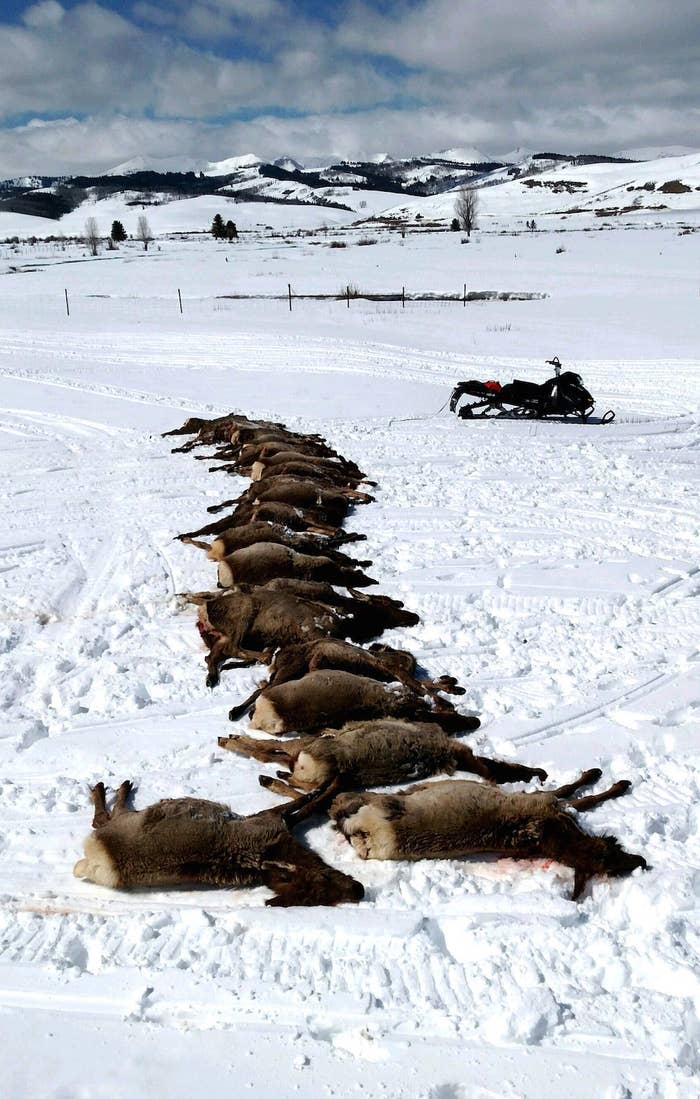 A contractor delivering feed to the elk herd discovered the dead animals at a state feedground near Bondurant, John Lund of the Wyoming Game and Fish Department told CNN.
Lund told BuzzFeed News that it appeared to be "surplus killing, which is when predators kill more than they can immediately eat."
Wildlife biologists have found that wolves engage in so-called surplus killings as foraging strategies to store food to eat later depending on the temperature, size of the pack and its energy needs.
Lund told CNN that wolves typically eat what they kill or come back later to feed. But he said in this case, the elk carcasses were left barely touched.
Seventeen of the elk killed were calves that were born last year, according to the AP.
Officials suspect a particular pack of nine wolves may have killed the elk.
The surplus killing underscores an ongoing rift between Wyoming wildlife officials concerned the state's growing wolf population is killing off elk and environmental groups who advocate for the gray wolf's continued protection as an endangered animal.
There are about 1,100 elk in the area, Lund told CNN, and about 7% of the population has been lost to wolves this winter.
"There is a significant concern among wildlife managers," he said. "Our concern is big game."
A 2014 U.S. District Court ruling relisted wolves as an endangered species, against a U.S. Fish and Wildlife Service plan to remove it from the list and allow for state-regulated hunting of wolves.
Gary Macfarlane, with the conservation group Friends of the Clearwater, called the federal government's plan "one of appeasement, answering vociferous, but false claims about wolf predation on elk and livestock."
Wyoming's elk population is 24% over its objective of 85,000 animals, according to WildEarth Guardians, a conservation group that sued the federal government over its plan to take wolves off the endangered species list.
Federal officials may kill wolves that attack livestock, but not wildlife, Mike Jiminez, the US Fish and Wildlife Service's Northern Rocky Mountain Wolf coordinator, told the Casper Star Tribune.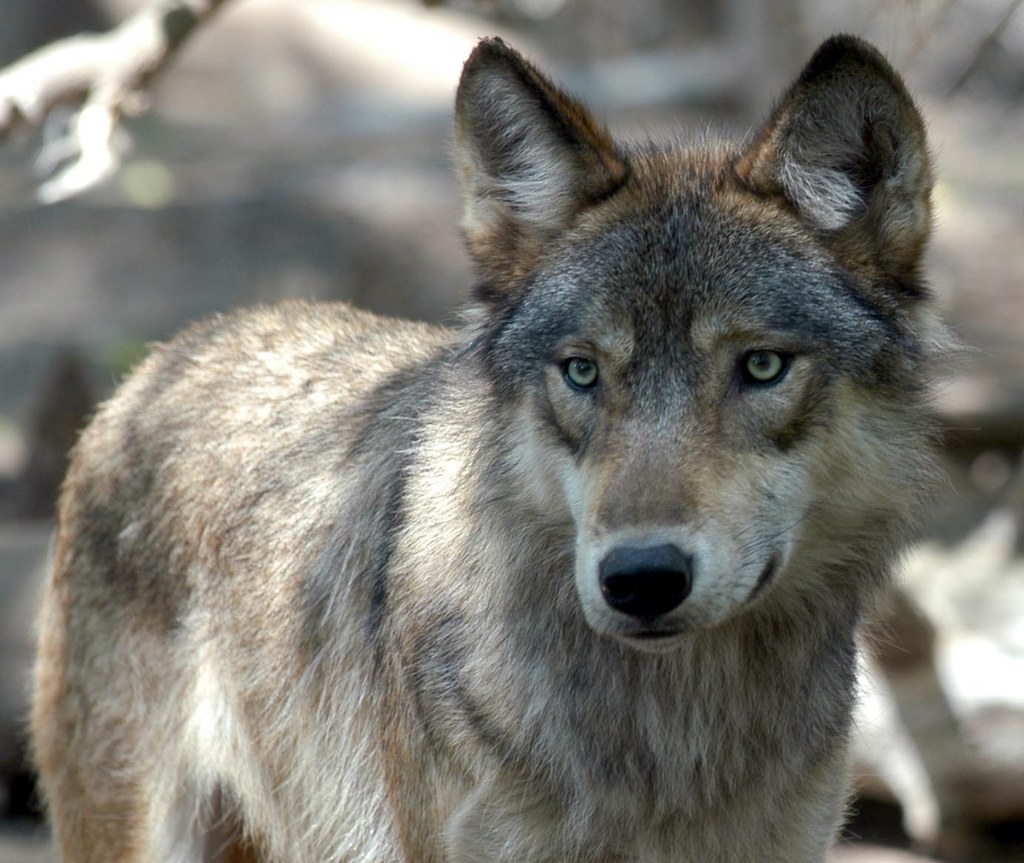 Wolves, which were once nearly extinct, have since grown and spread across Wyoming, according to the Wyoming Game and Fish Department.
The Wyoming Game and Fish Department could not be immediately reached by BuzzFeed News.
CORRECTION
John Lund said the wolves killed the elks in a "surplus killing." An earlier version of this post misquoted Lund.