Lululemon Athletica, the Vancouver-based retailer known for its trendy workout clothing, promoted and relocated a serial sexual harasser to a new store location, where he went on to sexually harass and assault a worker, according a lawsuit filed on Tuesday.
When the company heard about the assault, its human resources department then attempted to sweep it under the rug, the lawsuit, filed in Los Angeles' Superior Court claims.
The suit, filed on behalf of Shayla Famouri, a part-time worker at the company from 2014 to 2016, against Philip Silva, a former Lululemon employee, and the company, describes the $2.3 billion business as "the perfect environment for a sexual predator." Famouri is seeking $3 million in damages for sexual assault, sexual harassment, violating fair employment laws, and creating a hostile work environment.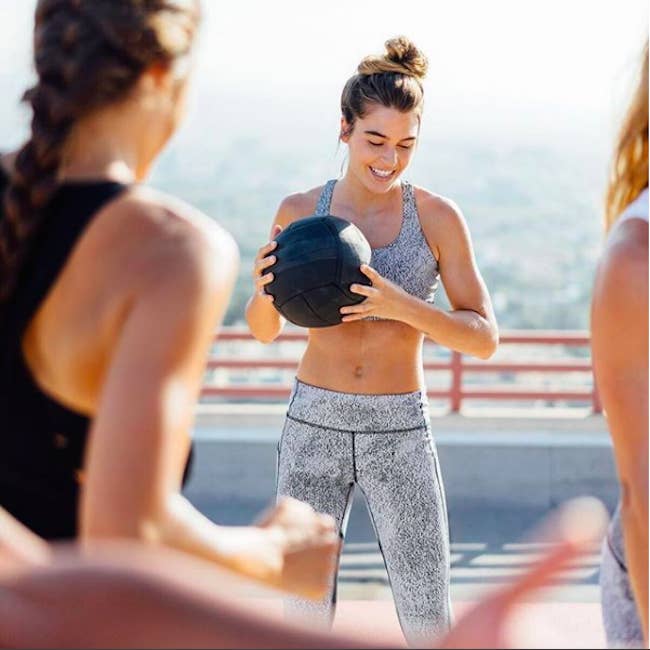 In addition to the harassment and assault allegations, Famouri's lawsuit also argues that management encourages female employees to dress in tight clothes, work out with coworkers, accept hookups between bosses and subordinates as par for the course after a wild night of drinking, and look the other way when employees make lewd and sexualizing remarks.
A Lululemon spokesperson told BuzzFeed News that "in 2016, Shayla Famouri raised serious allegations regarding the behavior of another employee."
"Upon learning of these allegations, the company initiated a comprehensive and in-depth investigation," the spokesperson added. "The accused employee was immediately suspended; and then resigned. Nevertheless, the company saw the investigation through to completion, ultimately finding that the accused employee did engage in behavior that was not in line with our standards of conduct."
"At lululemon, harassment and discrimination have no place in our community," the spokesperson continued. "Our culture is founded on us all positively contributing to an environment rooted in our values, which includes a commitment to working with integrity and a collective dedication to creating a respectful workplace. We are committed to doing everything we can to ensure that employees come to work each day in safe environments where they are empowered to speak up."
Silva declined to comment to BuzzFeed News.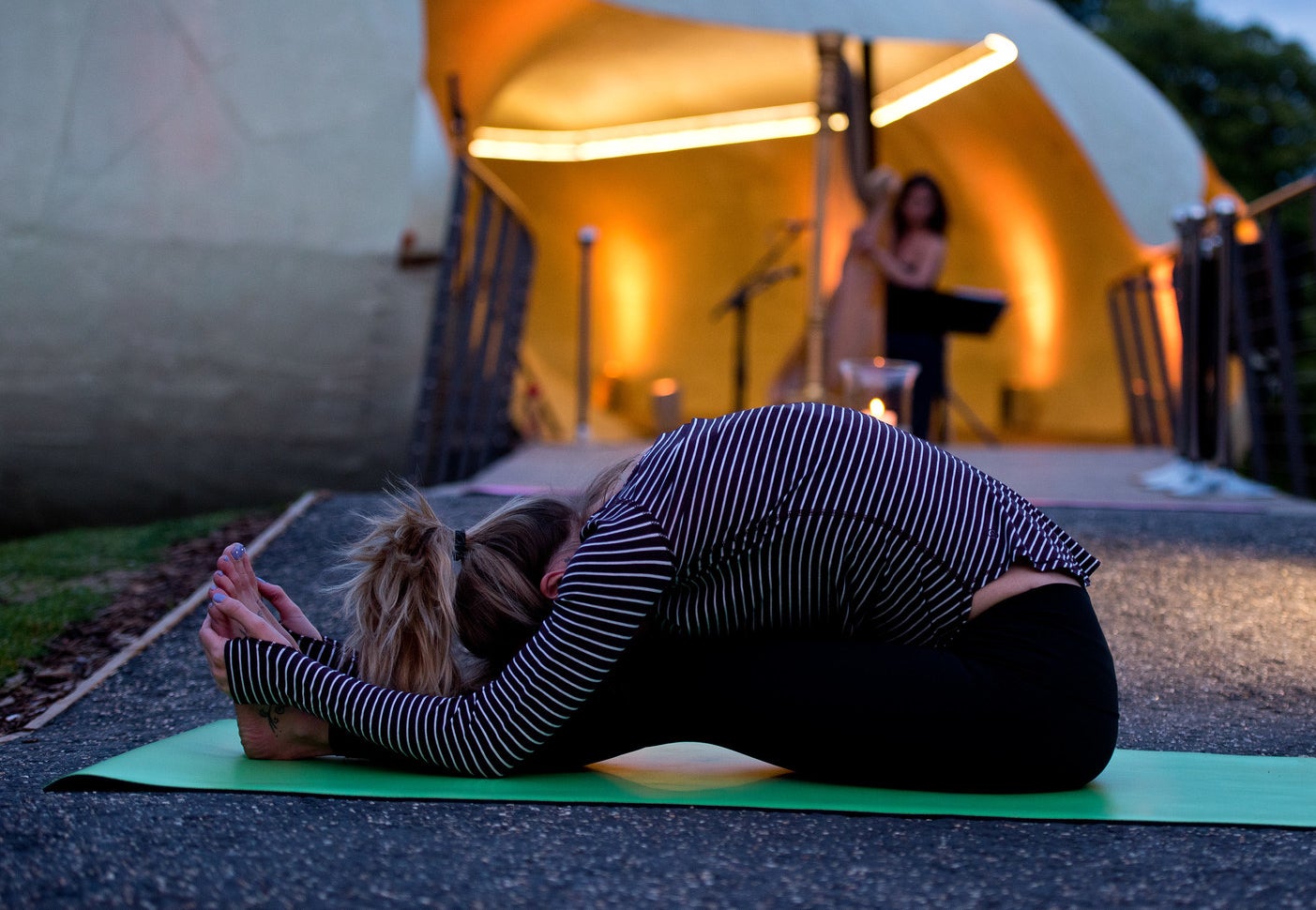 Famouri, now 28, told BuzzFeed News that when she joined the company in November 2014 as a seasonal sales associate in the flagship Santa Monica location, she liked the company's healthy living ethos and quickly made friends. She planned on joining Lululemon's corporate division in marketing after she finished her business degree at University of Southern California.
But those plans slowly fell apart when Philip Silva, a 34-year-old shift manager with the company, was relocated in September 2015 to Famouri's store, the lawsuit says.
According to the suit, Silva had been moved from Lululemon's El Segundo store to its Santa Monica location after employees complained about his sexually inappropriate behavior. Famouri's direct manager knew "Silva was being transferred because he had been sexually inappropriate with several female employees at the El Segundo store," the complaint says. Lululemon denied to BuzzFeed News that its Santa Monica store management team was aware of previous misconduct at that time.
Silva pressured Famouri into spending time alone together — requests that she felt compelled to comply with because he was her superior. He told her details about his sex life, including a recent sex party he'd attended, and aggressively pursued her, pressuring her to work out with him at his home, where he once massaged her legs and kissed her. Over text, he rejected Famouri's excuses for not working out with or seeing him again, including her having strep throat. But because of his position, she didn't report the advances.
On April 22, 2016, Famouri decided to tell Silva in person over a sushi dinner that she was not interested in a relationship with him. According to the suit, Silva then called her "fat and told her not to eat, called her stupid and told her she would never find a summer internship."
When she dropped him off at home, Silva apologized, begging her to come inside his home. She didn't want to go inside, but felt obligated as he was her supervisor, according to the suit.
As soon as they went inside the house, Silva began to kiss her neck and "feel her up," according to the lawsuit. Famouri told Silva to stop and tried to wriggle away, but he pinned her to his bed and began undressing himself. He pulled off Famouri's shirt and Lululemon yoga pants as she yelled, "No, I don't want to have sex with you!"
"This isn't sex," Silva allegedly said. "This is just the tip."
Then as he raped her, he said, "Now this is sex."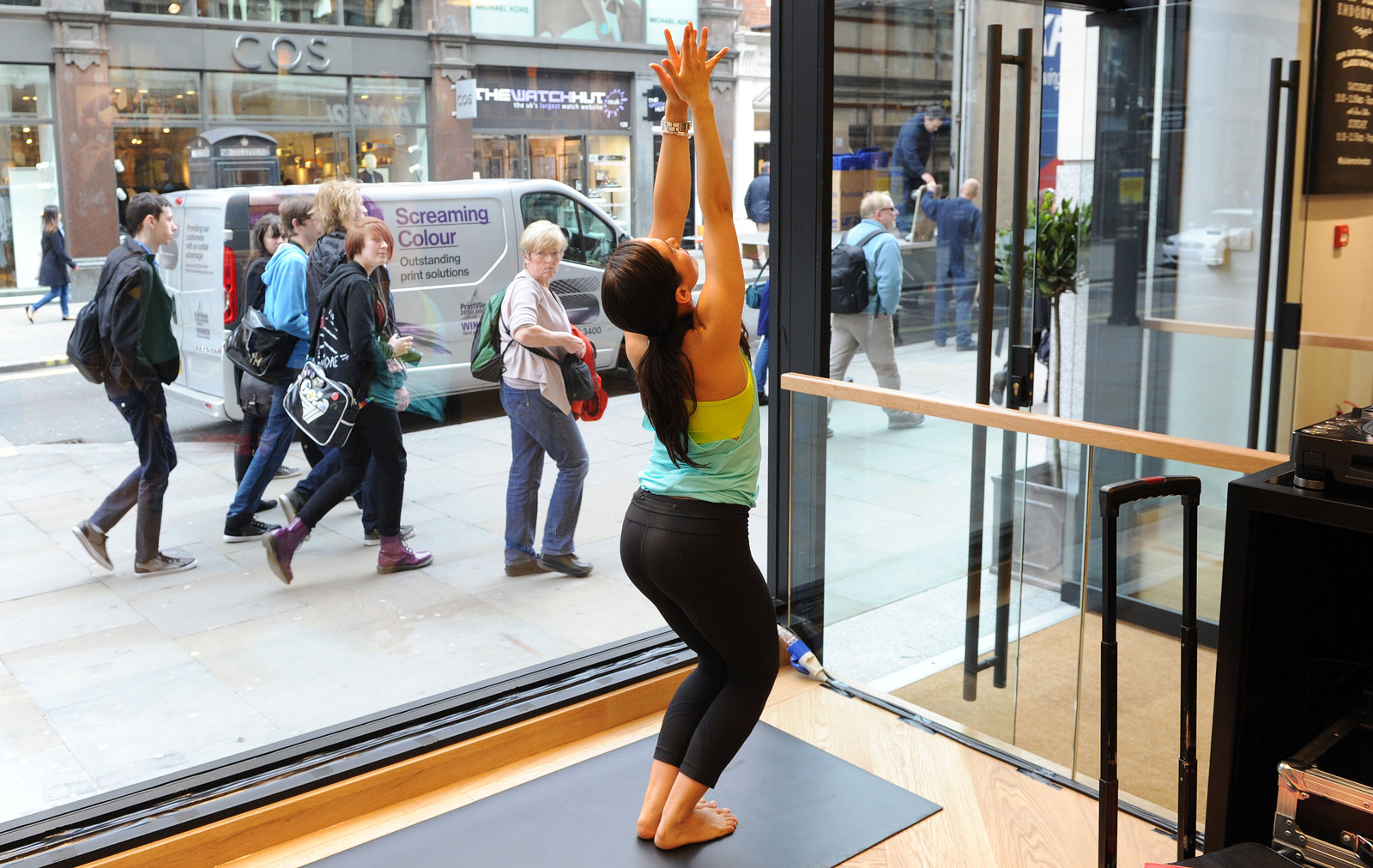 Famouri, in shock, didn't immediately report the assault to police or talk about it with friends or her boyfriend at the time. But after some time, she confided in a coworker who told her to tell her direct manager. When Famouri called her manager to report the assault, the manager allegedly started crying and said, "This is the call I needed to hear."
Her manager had received reports that Silva had been sexually inappropriate with other workers, but she didn't believe the events rose to the level of requiring any action, according to the lawsuit.
"Well before Famouri was assaulted," various managers had "received complaints and/or witnessed Silva engaging in sexually inappropriate behavior with his female subordinates," the suit says. "These incidents were viewed and/or reported to Lululemon management though no disciplinary action was ever taken."
Lululemon told BuzzFeed News that it pursued an investigation according to its own company procedures, although Famouri asked the company not to initiate an internal investigation until police contacted Silva. It was only during the investigation that the company became aware of additional reports of misconduct related to Silva, it added. The company said it was never contacted by police and isn't aware of any criminal charges that may have been filed. Famouri's complaint says she filed a report with the Hermosa Beach Police Department.
Two days after speaking with her manager, Famouri got a call from a Lululemon human resources representative who "admitted to being unprepared to handle Famouri's claim," the suit claims. Instead of investigating the assault, she encouraged Famouri to resign. Famouri requested the company pursue an investigation, and asked for a leave of absence. But the human resources representative said Famouri's only option was to resign and be eligible to be rehired in the future, even offering a "transition package" for a few months' worth of salary if she quit.
The company denies any claim that Famouri was harassed into resigning. It also claims the information in the lawsuit is inconsistent with findings of the investigation, but would not provide further details to BuzzFeed News.
"It's so upsetting that that's how they were treating something as severe as assault," Famouri told BuzzFeed News. "It was upsetting, disheartening."
Famouri told BuzzFeed News that at Lululemon, it was common for employees to hook up with each other, regardless of their work positions.
Store workers often made lewd comments, which were met with a gentle scolding or no response at all. For example, Famouri recalls a moment when she bent over to return a piece of merchandise into a bin and a coworker made a joke that this would be "the closest he would ever get to Famouri's ass," according to the lawsuit. (A female assistant manager overhead and said, "You're so gross" without disciplining the employee, the complaint says.) After another shift, the same coworker told Famouri he only liked "girls with a fat pussy," according to the lawsuit. A key leader standing next to her at the time never disciplined the coworker.
Famouri told BuzzFeed News that employees "took sexual harassment training as a joke and the training was practically nonexistent." All workers were required to watch a video on workplace sexual harassment, which gave the example of a worker slapping another person on the butt as harassment, according to the lawsuit. But instead of taking the lesson to heart, employees jokingly slapped each other on the butt for weeks as a game.
"When these problems come up, they don't know what to do and rather than address them, they pretend they don't exist," Adam Zaffos, an attorney with Fernald Law Group, which is representing Famouri against Lululemon and Silva, told BuzzFeed News. "In this case with Silva they just pushed him off to another store. By doing so, they left in place a situation ripe for a serial harasser to continue to use the store as his hunting ground and that's not how it should be."
Silva now works at an Equinox gym, Equinox's human resources department confirmed with BuzzFeed News.
Through the lawsuit, Famouri is demanding the company establish better sexual harassment training, adopt a zero-tolerance policy toward sexual harassment, enforce a no-fraternizing rule, create a way to report sexual harassment complaints, and establish a system that would not allow people like Silva to bounce from store to store.
"My main goal was to bring change," Famouri said. "It all goes back to my true north star in all this — making sure this doesn't happen again."