A Jaguar Escaped After An Olympic Torch Relay Ceremony And Was Shot Dead
The jaguar, which was standing near the torch lighters during the ceremony, was shot and killed by the Brazilian army after it ran off and charged at an officer.
A jaguar was shot and killed on Monday following the Olympic torch-lighting ceremony after it escaped its handlers and charged at an officer, the Amazon Military Command (CMA) said in a statement.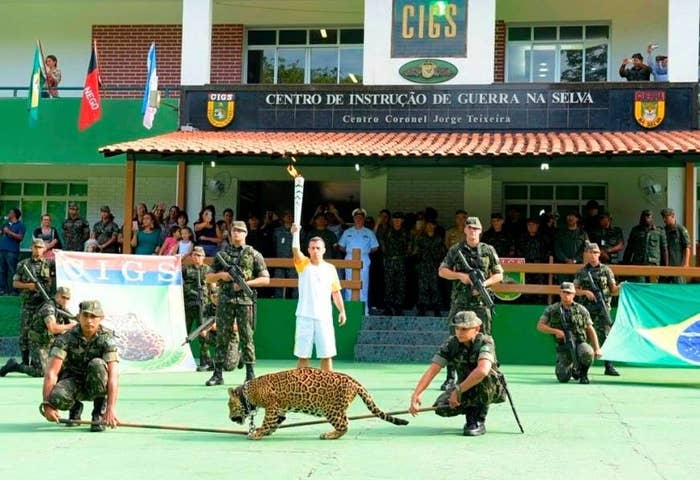 The female jaguar escaped inside of the Zoo's Center of Jungle War Instruction in São Jorge, Manaus and was shot with a tranquilizer after she escaped, said the CMA.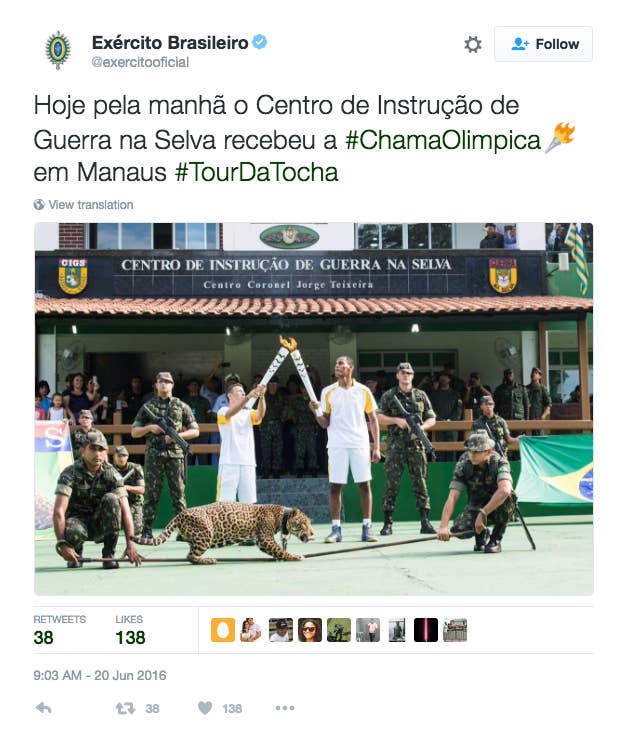 "The animal, even hit, went in the direction of a military that was in place," said the military. "As security procedure to protect the physical integrity of the military and team treaters, the animal was shot with a pistol and died."
The Brazilian Army has several jaguars in captivity, which have been listed as endangered by the country's environmental protection agency since 2003.
The felines are often rescued from hunters or captivity by Brazilian residents and given to the military.
The military frequently uses the jaguars, the national animal, during its parades, a practice that is condemned by specialists.
João Paulo Castro, a biologist in Brazil, told the Brazilian news site G1 that the jaguar may have fled the event out of stress.
Castro said it is not healthy to have jaguars in "such a situation" with a lot of people and a lot of noise.
"The jaguar had nothing to do with this mess, he tried to escape and ended up dead. #shame # olimpiadas2016"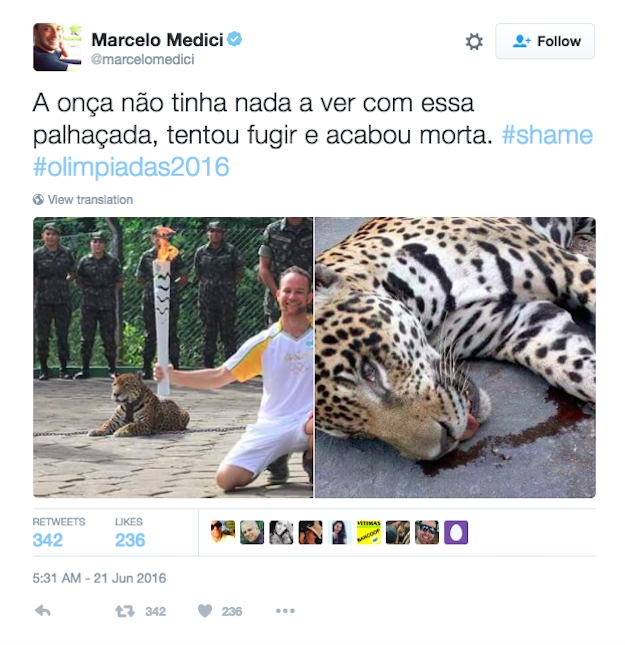 Some people have questioned the role of using a live jaguar during the ceremony at all.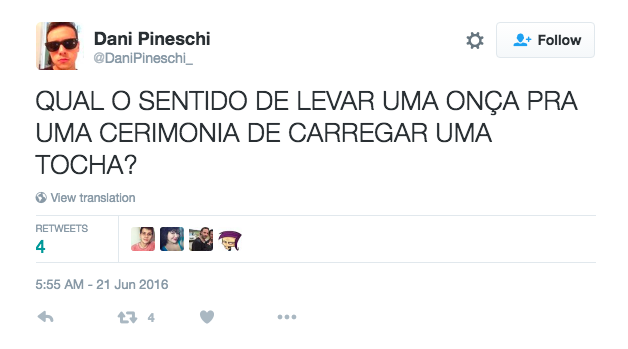 "What is the reason for bringing a jaguar to a carrying torch ceremony?" read the tweet in English.
"Jaguars and wild animals gotta be in their natural habitat, enough!" said one person.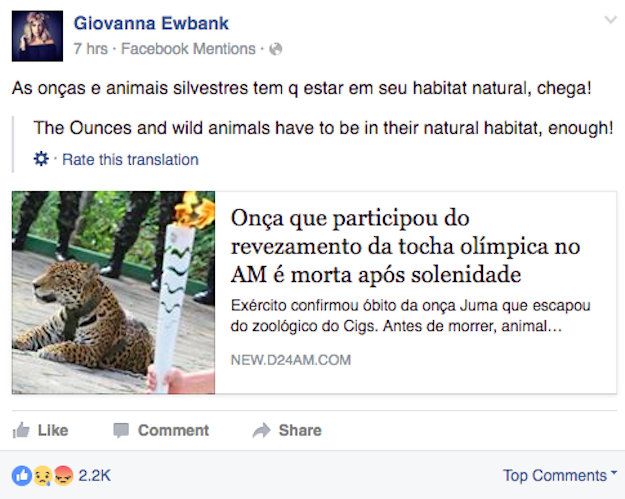 The Commander of the Center for Jungle War Instruction has opened an administrative review of the incident to gather information.
"We made a mistake by allowing the Olympic Torch, symbol of peace and union between people, to be exhibited next to a chained wild animal," Rio's Olympic Committee later tweeted.
"That scene goes against our beliefs and values. We are very sad with what happened after the torch was passed."
"We guarantee there will be no other situation like this in the 2016 Games."