A shark caught in shallow water along a beach in the Dominican Republic was pulled from the ocean by a group of tourists and hotel lifeguards, who took pictures with its body after it died.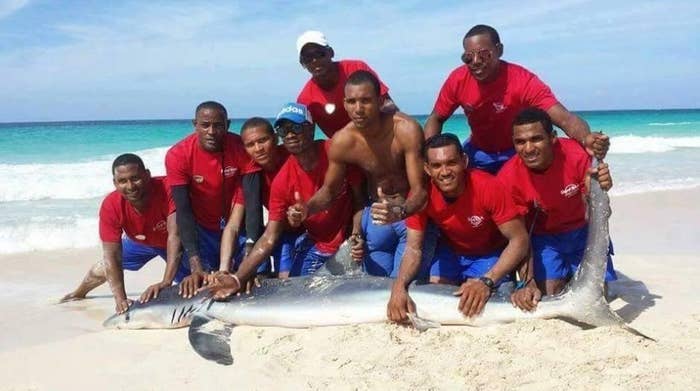 A group of tourists and lifeguards with the hotel pulled the shark from the ocean. The shark was placed belly up on the sand with its head through a life preserver.
Tourists and lifeguards posed for pictures with the shark's body, which appeared lifeless.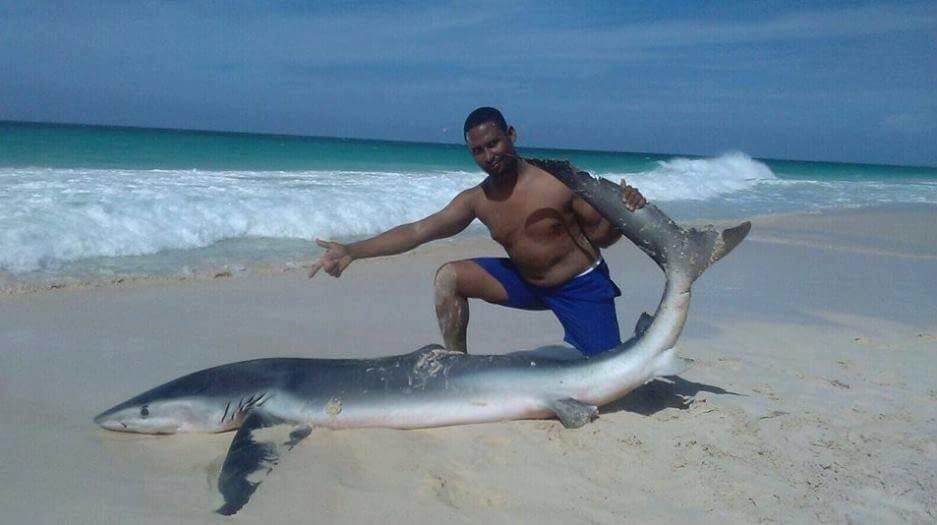 "The lifeguards brought the shark ashore to protect guests and staff," Hard Rock Hotel & Casino Punta Cana spokesperson Stacy Soriano told BuzzFeed News.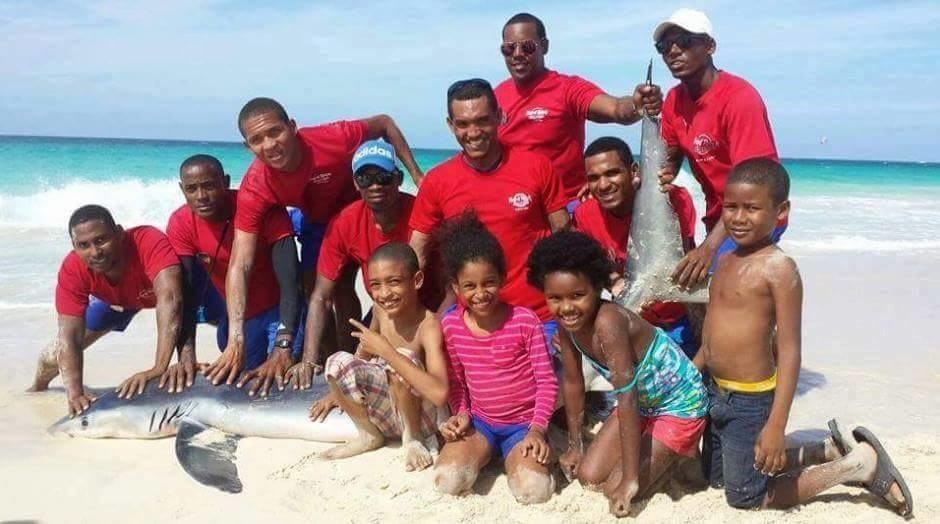 However, Soriano said the hotel didn't know about the photos and didn't condone the behavior.
"The hotel takes this situation very seriously, and any staff members involved have been reported, and will face appropriate action according to HR policy," she said.
Dr. Samuel Gruber, a shark biologist and founder of Bimini SharkLab in the Bahamas, told BuzzFeed News that is rare to find a blue shark in shallow waters and they typically do not attack humans.
Blue sharks prefer deep, cold water and are rarely spotted in more temperate waters, said Gruber.
"There was no apparent danger there," he said. "My take is that it was not a healthy shark. Maybe it took bait because it was starving and hungry."
Gruber, who has been studying sharks for more than 50 years, called it a "sad situation."
"There was no reason to kill it," he said. "They just decided they wanted to kill it."
Gruber noted the shark's death was reminiscent of a similar incident in Argentina where a small dolphin was pulled ashore and passed around a crowd.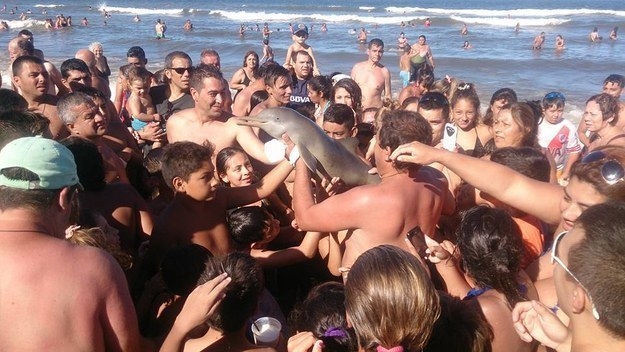 Two dolphins were reportedly pulled from the water in Santa Teresita, a beach resort town, and passed around for people to pet in February.
The Wildlife Foundation in Argentina said at least one of the dolphins likely died from dehydration. But it could not be confirmed if the mammal was already dead when pulled from the water.