A Crime Spree By A Modern-Day Bonnie And Clyde Ended In A Shootout With Police
Brittany Harper was wounded in her leg and ankle and her boyfriend, Blake Fitzgerald, was killed in a shootout with Florida sheriffs after a crime spree that spanned multiple states.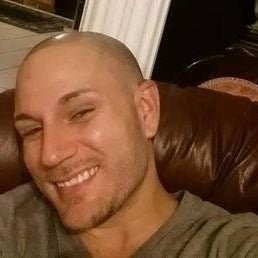 Blake Fitzgerald and Brittany Harper.
A crime spree allegedly carried out by a man and woman ended in a shootout on Friday that killed Blake Fitzgerald and left his girlfriend, Brittany Harper, injured, Florida officials said in a press conference on Friday.
The shootout ended a recent spate of burglaries, kidnappings and thefts across Alabama, Georgia and Florida that law enforcement officials said were carried out by the couple, who are both from Missouri.
The U.S. Marshals offered a $10,000 reward to anyone with information about the couple. They allegedly began their spree on Sunday in Alabama.
Police said the couple, both 30, allegedly kidnapped a hotel clerk with his own car. Then they drove to Vestavia Hills, Alabama where they released the hostage and abandoned the car. The couple went on to kidnap and steal a car from another woman in Birmingham. They may also be responsible for robbing a convenience store in Perry, Georgia, and kidnapping its clerk.
Law enforcement officials believe the couple may also be behind two other robberies in Walnut Hills and Destin, Florida on Wednesday.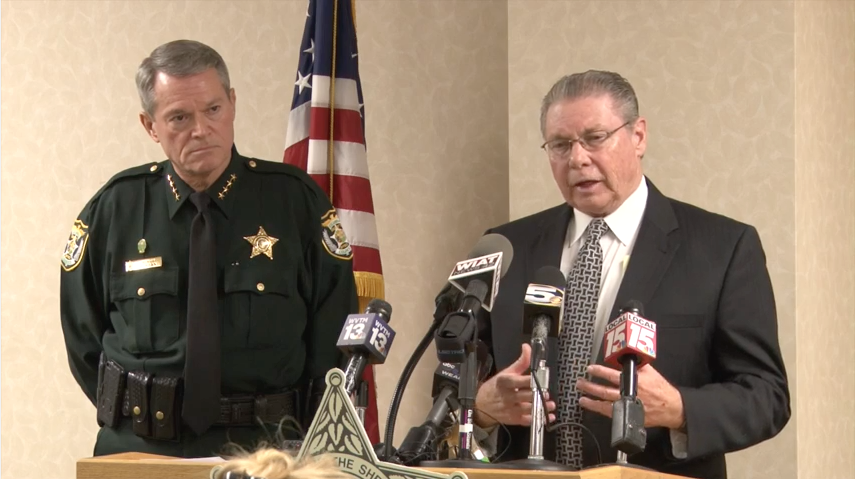 Escambia County Sheriff Thelbert "David" Morgan described a dramatic police chase that began on Thursday just before 8 p.m. and ended Friday just before 1 a.m.
The couple entered a Famous Footwear at University Town Plaza in Pensacola and appeared to be shopping, Sheriff Morgan told reporters. Fitzgerald then pointed a gun at the clerk and demanded money from the register as Harper continued to shop.
The couple left the store and led police on a brief chase before the police lost them.
The duo were then spotted again at around 10:16 p.m. fleeing on foot in a residential area, police said. They broke into a home and held the residents hostage until around 12:25 a.m. when they took off in the family's red truck toward Santa Rosa County, police said.
Police caught up with the couple in another residential neighborhood. The pair attempted to flee on foot into another residence when police and Fitzgerald exchanged fire in a 15-minute standoff, authorities said. Fitzgerald was pronounced dead at the scene. Harper was taken to Sacred Heart Hospital with injuries in her ankle and leg.
No police or bystanders were injured in the shootout, said Sheriff Morgan.
The couple has been dubbed a modern-day Bonnie and Clyde. Sheriff Morgan said on Friday that an uncorroborated testimony by a witness alleged that the couple planned to get married and move to Panama City.
But unlike the story of Bonnie and Clyde, who were shot by police after a friend reported them to authorities, it was Fitzgerald who may have betrayed Harper.
Sheriff Morgan said Fitzgerald used Harper as a human shield against the sheriff department's barrage of bullets during the standoff.
The Sheriff rebuffed the couple's notoriety as a modern version of the famed criminal couple, saying that it is merely "movie romanticism" that would lead "people to be copy cats."
"There is nothing glamorous about death," he said. "There is nothing glamorous about taking hostages."
He predicted that the story of Fitzgerald and Harper may become a TV movie and noted that young people may be especially swayed by their romanticized image.
"Let's also remember Bonnie and Clyde were a couple of thugs, too," he said.
Harper is being charged with home invasion robbery, false imprisonment, and grand theft auto by William Eddins, the state attorney for the First Judicial Circuit Court of Florida. She will first face prosecution in Florida and then may face additional state or federal charges.