A cow on the loose in Queens, New York was captured Thursday afternoon after frolicking for nearly two hours on the city's streets.
The cow escaped Archer Live Poultry & Meat Market in the Jamaica neighborhood as employees unloaded cattle off a truck ushering them toward their looming slaughter.
It was initially spotted at around 12:45 p.m. at 164th Street and Jamaica Avenue, according to New York police spokeswoman Sophia Mason. It then led officers on a chaotic chase around the neighborhood.
Officers eventually caught up with the cow in a parking garage across the street from the poultry market. The market owners then placed a rope around the cow's neck and loaded it onto a trailer, according to Mason.
It was returned at around 1:30 p.m.
News that the cow was on its way to be slaughtered on Friday had many people outraged.
While people raged on about the cow's impending death, animal rights advocates worked with the slaughterhouse to negotiate the cow's freedom, said Mike Stura, owner of Skylands Animal Sanctuary in New Jersey, to the Daily Dot.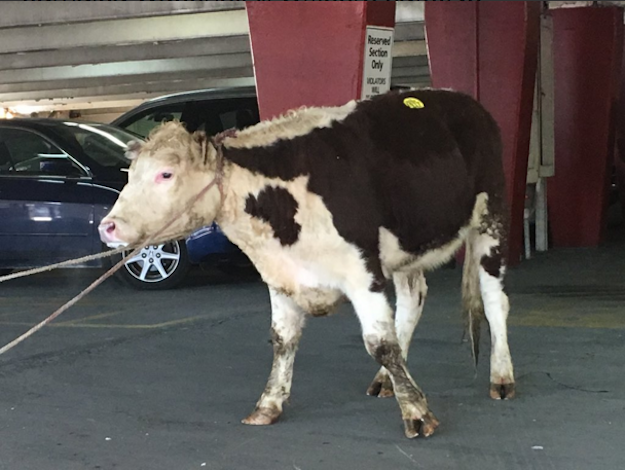 Stura told The Daily Dot that he suspected the slaughterhouse owner felt pressured by the media coverage of the cow's escape and the public's support of its freedom.