These Mammoth Bones Were Found Under A College Football Stadium
The crew also found bones from a bison and some kind of camel or horse.
There once was a possible bog or marsh in the Ice Age where Oregon State University's Reser Stadium now stands. A construction crew unearthed 10,000-year-old bones from several extinct mammals on Monday, according to the university.
The construction crew was digging in the north end zone of the stadium when they discovered a femur bone that was later identified by one of the university's anthropology professors as that of a mammoth.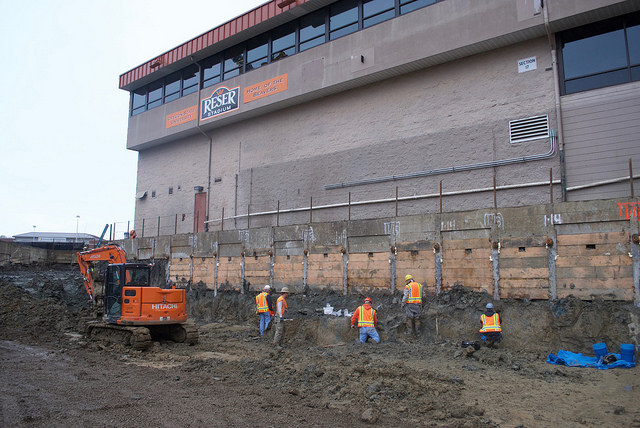 The crew also discovered several other pieces that may have belonged to a bison and some kind of camel or horse.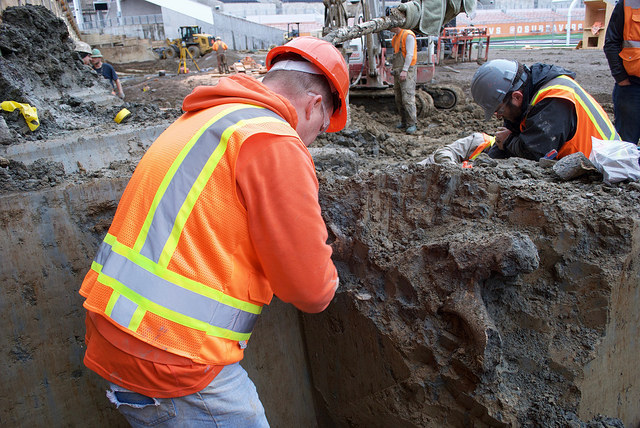 "There are quite a few bones, and dozens of pieces," said Loren Davis, an associate professor of anthropology at Oregon State University who was called to the site after the discovery. "Some of the bones are not in very good shape, but some are actually quite well preserved."
None of the bones appeared to belong to humans, said Davis. He estimates the bones are about 10,000 years old, but they will need to undergo further testing to determine the exact age.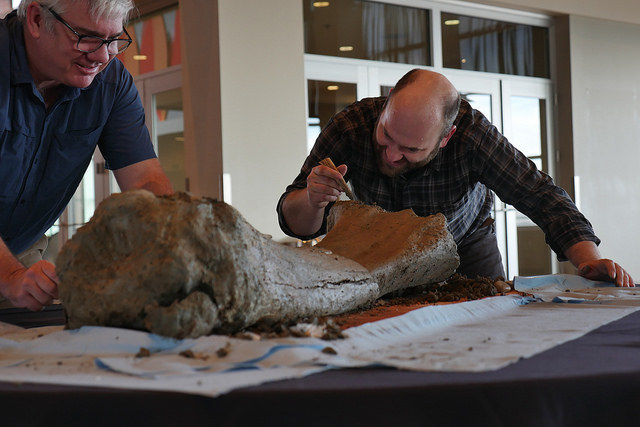 The animals do not appear to have been killed, Davis said.
"Animals who were sick would often go to a body of water and die there, so it's not unusual to find a group of bones like this," he added. "We had all of these types of animals in the Willamette Valley back then."
The crew was working on a stadium renovation project when a worker digging in the area discovered the femur bone.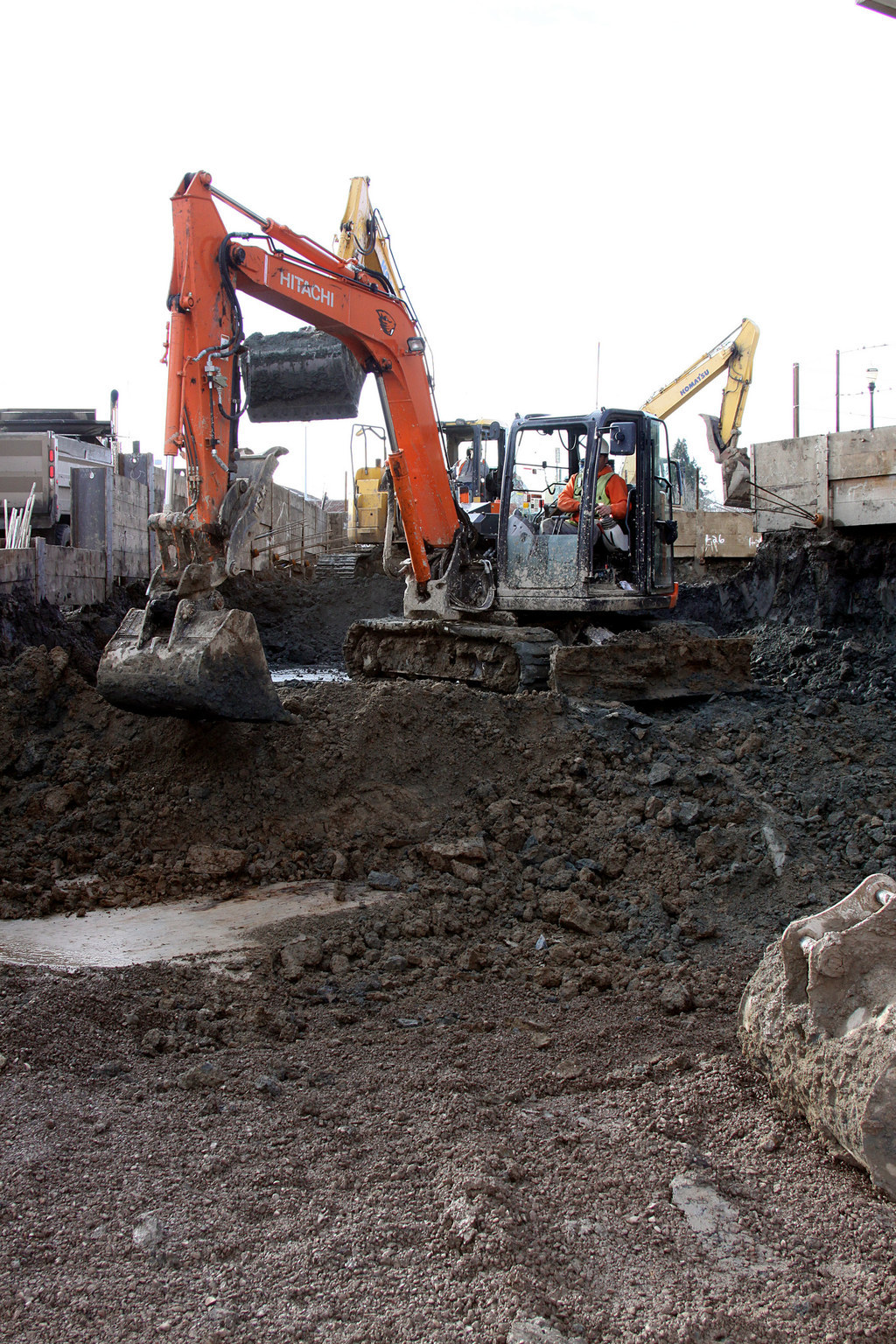 The crews stopped work immediately in the area while Davis examined the bones. They've since moved to other areas of the stadium to work, which has only slightly delayed the project slated to be completed by the start of the 2016 home season.
Davis plans to soak the bones in water to prevent any more deterioration and hopes to send some of the bones out for carbon dating to determine their age.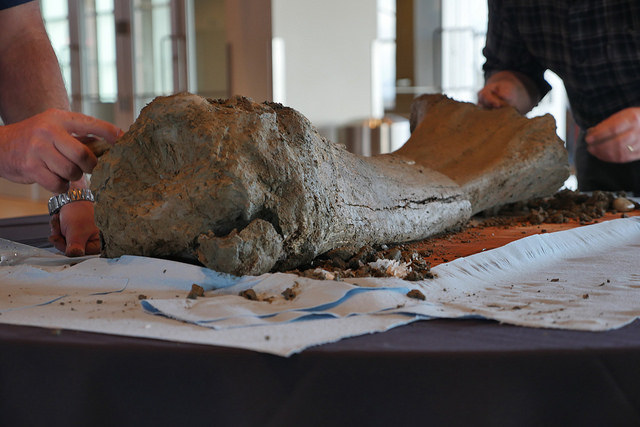 He and his students will continue the excavation of the area where the bones were discovered.
"It'll be a great learning experience for them, to learn how to identify extinct animal bones," he said. "It's really an amazing find."