A 22-Year-Old Met His Mom For The First Time After Being Kidnapped 21 Years Ago
"I lived all these years without my mother. Then to find out she's alive in another country, it was emotional."
Steve Hernandez was abducted by his father, Valentin Hernandez, from their Rancho Cucamonga home in 1995 when he was just 18 months old, according to investigators with the San Bernardino County Child Abduction Unit.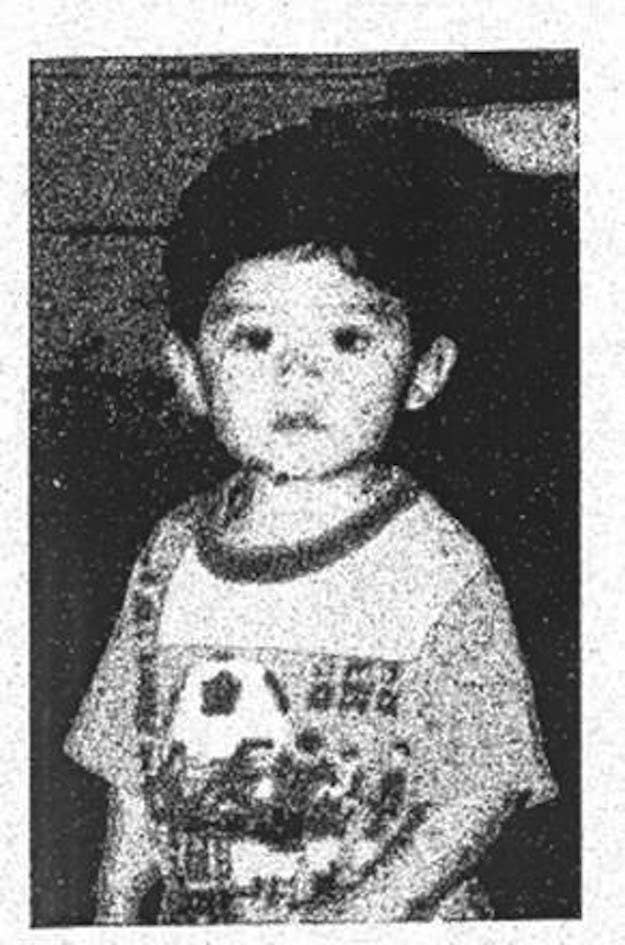 "The couple was having problems in their relationship at the time of Steve's abduction," said Senior Investigator Karen Cragg in a statement. "The mother went to work one day, only to return home to an empty residence with the father and child gone."
Valentin Hernandez, 54, had taken all the pictures of Steve and all of his identification documents, including an ultrasound.
Steve's mom, Maria Mancia, wrote to her aunt in El Salvador requesting some image of her son. She was sent a blurry photo of the toddler standing blank-faced in a T-shirt.
"That became the only photograph she had of Steve for the last twenty-one years," said Cragg.
After several years investigating the whereabouts of Steve, the county's child abduction unit received a tip that he may be living in Puebla, Mexico.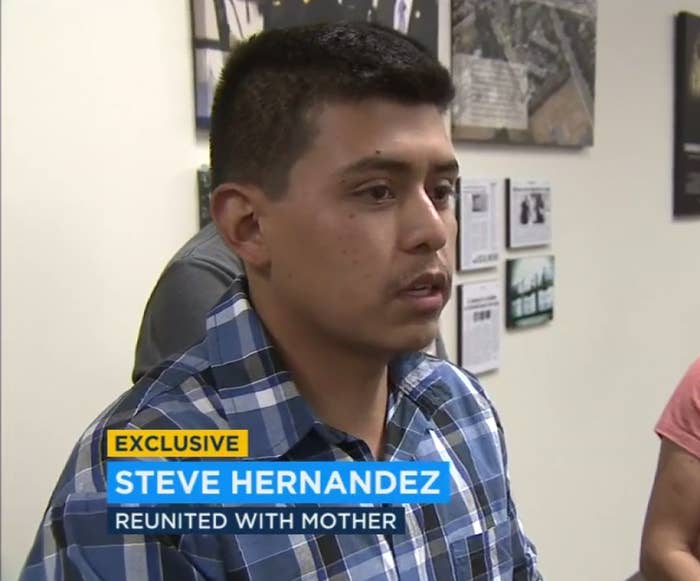 Investigators discovered that Steve's father may have died, although his death remains unverified.
As a ploy, the team told Steve they were investigating the disappearance of his father and discovered several similarities in his history that matched that of Mancia's missing son.
A DNA sample from Steve in Puebla and Mancia in California verified that he was in fact the missing boy.
"Maria never gave up, and neither did our office," said Cragg. "To be able to return him to his country and his mother is an indescribable honor."
Steve, now 22, had a moving reunion with his mother in San Bernardino, California, after being without her for 21 years.
"I lived all these years without my mother," Hernandez told ABC 7. "Then to find out she's alive in another country, it was emotional."
Mancia told ABC 7 that she has finally found peace now that her missing son has been returned to his family.
"This anguish I've carried is gone now that I have my son back," she said. "I spent 21 years looking for him not knowing anything."
The two walked away from the government building where they reunited surrounded by Steve's four other siblings.
Steve, who is an American citizen, told ABC 7 he doesn't have plans to return to Mexico and hopes to attend law school in the U.S.