World Bank President Withdraws From Panel On "Economic Cost Of Homophobia"
Jim Yong Kim's withdrawal comes days after he published an op-ed strongly condemning discrimination against LGBT people.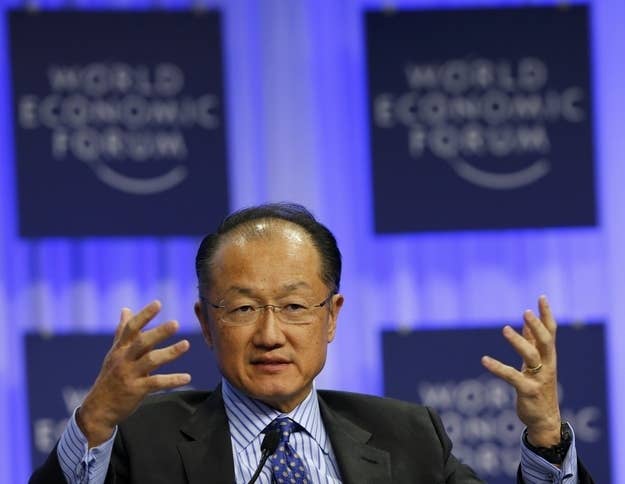 UPDATED: 10:40 a.m. ET
WASHINGTON — The head of the World Bank has abruptly pulled out of chairing a panel on the "Economic Cost of Homophobia" scheduled to be held at the Bank's DC headquarters on March 12.
The office of Jim Yong Kim announced Wednesday he would not participate, days after the Bank froze a $90 million health care loan to Uganda because of its new anti-gay law and after Kim published an op-ed in the Washington Post condemning laws discriminating against people on the basis of sexual orientation. Uganda, as well as Nigeria, Russia, and other countries with anti-gay laws, are among the Bank's shareholders, and the decision to block Uganda's funding has received wide attention in African media.
Bank spokesman David Theis explained Kim's decision not to participate: "Jim Kim will be discussing discrimination issues more broadly after internal talks with the Board," he wrote in an email. "This event came up in the midst of internal discussions.... The conversation isn't over."
Kim's role as chair of the event had been announced several times in conference calls with panelists by event organizer Fabrice Houdart, president of World Bank GLOBE, the organization's LGBT employee resource organization. (This reporter participated in these calls as moderator the event.)
Other panelists include Tracy Robinson, special rapporteur on LGBTI rights of the Organization of American States, and Luiz Loures, assistant secretary general of the United Nations and deputy executive director of UNAIDS.
"Institutionalized discrimination is bad for people and for societies. Widespread discrimination is also bad for economies," he wrote.