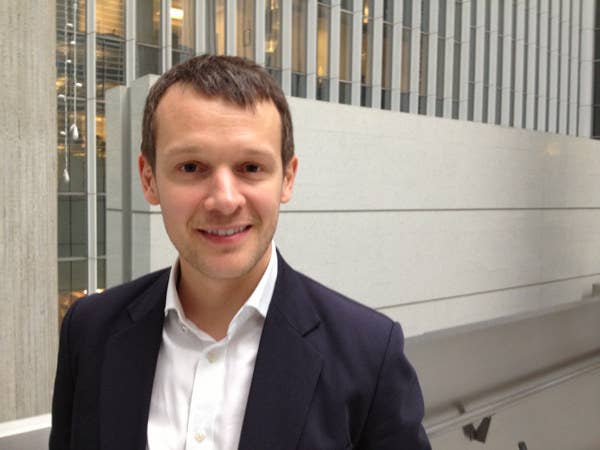 The World Bank has demoted Fabrice Houdart, the former president of the international lender's LGBT employee organization, following an investigation into allegations that he leaked a draft in 2014 of new human rights and environmental "safeguards."
According to a post Houdart published on his blog on the Bank's intranet on June 10, the investigation cleared him of the allegation of having leaked the safeguard draft. But during the investigation he admitted to sharing a less sensitive internal document with a watchdog organization called the Bank Information Center, which was chairing a working group on sexual orientation and gender identity issues related to the safeguard process. As a consequence, the Bank demoted him, reduced his salary, and declared him ineligible for promotion for three years.
Houdart previously argued through his attorneys that the investigation was actually just retaliation for his role in publicizing controversial financial decisions by the Bank's management. In his blog post he said that this outcome would stifle others to come forward to report "serious governance issues." He also argued that the Bank's decision to have an outside law firm investigate the allegations instead of using internal disciplinary processes undermined "our internal justice system [and] is sending a negative signal to the world."
A Bank spokesman rejected these allegations in a statement to BuzzFeed News, saying that the there was precedent for contracting out investigations of misconduct: "The Bank respected all provisions in place to safeguard staff rights and provide a fair process."
"The unauthorized leak of sensitive information, and the launch of the investigation, occurred prior to any actions now being claimed by Mr. Houdart as potential triggers for retaliation," the spokesman said. "Retaliation has unequivocally played no part in the investigation or disciplinary sanctions. In two other recent cases, staff members were similarly disciplined for unauthorized disclosures."
Houdart said that he would be appealing the decision with help from a fund set up by supporters that raised over $20,000 to defend him in the investigation.
The investigation concluded just a few weeks before a vote was held for president of the Bank's employee association, in which Houdart was a candidate. He lost by one vote.
Houdart stepped down as president of the LGBT employee group this spring to seek the staff association presidency. In his recent blog post, Houdart wrote that he has also been shut out of ongoing work to address LGBT issues in the Bank's development work. When the Bank created a formal taskforce on these issues this spring, Houdart wrote, he received a letter that explained he was not invited to participate because the organizers "think it is a good moment to find a way to make our responses more institutional and to develop a cadre of people who can be deployed to speak on what the Bank is doing in this arena."
In an interview with BuzzFeed News, Houdart said that though he was saddened to have to leave this work, he ultimately took it as a vindication.
"The truth is that my work was successful — I got them to take [the LGBT] issue seriously," Houdart said. "Now I just have to invest this energy in something else."