Hooligans Disrupt Russian LGBT Rights Event By Popping Pink Triangle Balloons
That's the worst attack that happened during this year's nation-wide protest marking the International Day Against Homophobia and Transphobia.
LGBT-rights supporters planned to release balloons as part of "Rainbow Flashmobs" in 13 cities around Russia on Saturday to mark the International Day Against Homophobia and Transphobia.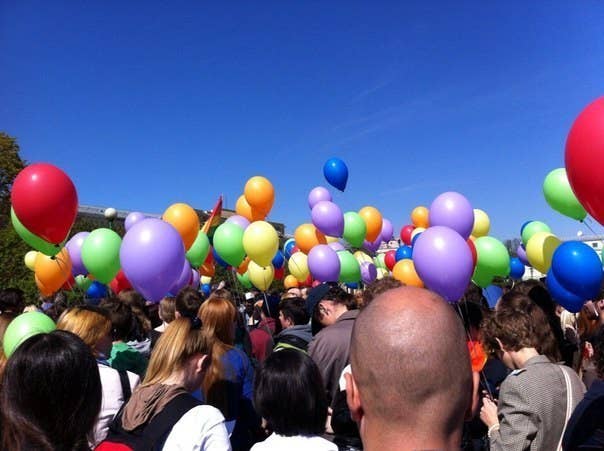 Organizers were prepared for the worst, since violent counter-protestors had shown up in previous years: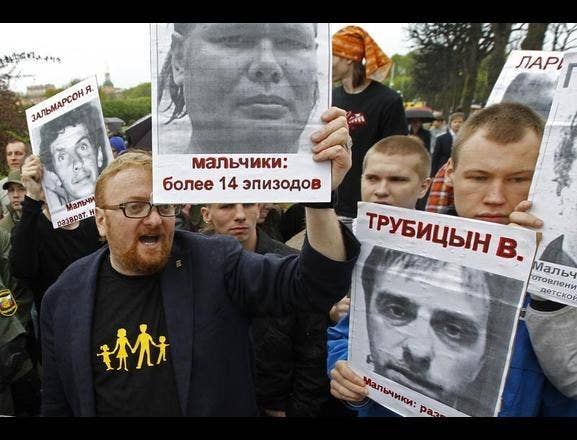 There were no major confrontations reported this year, despite rants by hate groups on social media. There was a minor scuffle as 200 participants got off the bus in St. Petersburg, but the balloons were released without a hitch.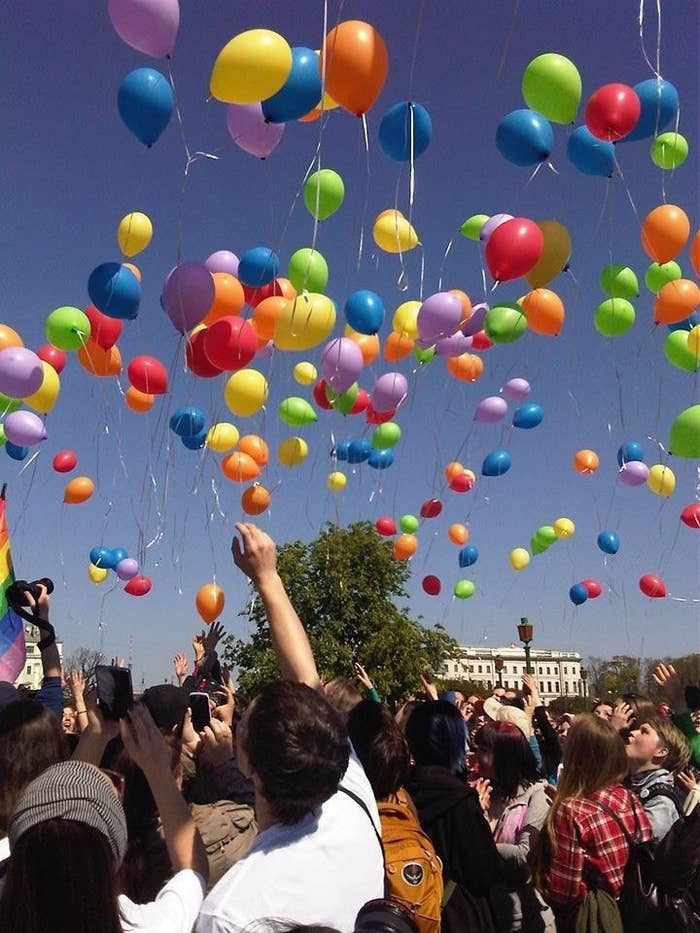 The worst confrontation reported came from the eastern city of Khaborovsk, where counter protestors showed up. They were determined to take a bold stand against balloons. Here's what happened:
But some balloons survived the attack, and they were released into the air with pink triangles on them.
"In principle, the action achieved its goal," said one of the organizers to media covering the event.