Watch As Skinheads Attack A Gay Bar In Kiev
The attack comes after lack of police protection forced the cancellation of a planned pride march.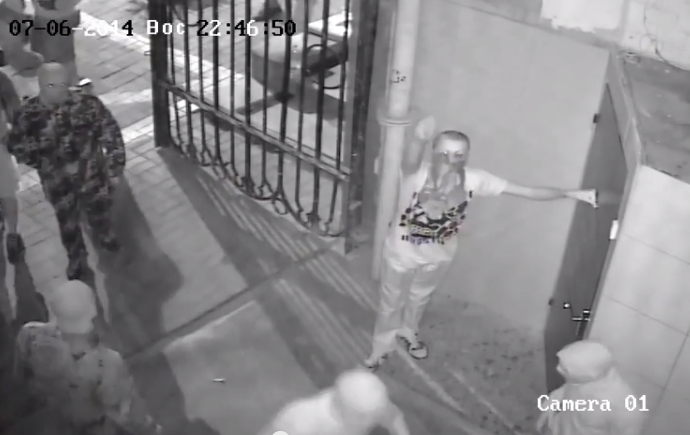 A group of skinheads charged a bar called Pomada (which translates as "Lipstick") on July 6, the day after a planned LGBT pride march was canceled because city officials would not guarantee police protection for participants. Club owner Igor Tishchenko said in a post on his Facebook page that there had been seven attacks on the club since the recent unrest in Ukraine began.
Two videos were posted to YouTube that appear to show the incident, though the time stamps on the videos seem to suggest they were captured around 24 hours apart.
This clip shows the group once again trying to force their way in. One man looks directly into the security camera and flashes a nationalist salute before the feed appears to be disconnected.
Ukraine has been struggling with violence and instability since the fall of the government of former president Viktor Yanukovych and the fight to regain control of Eastern Ukraine. Both Ukrainian nationalists and forces aligned with Russia have targeted the LGBT community for attack.
This post incorrectly identified which former president's government fell earlier this year. It is Viktor Yanukovych not Viktor Yushchenko.