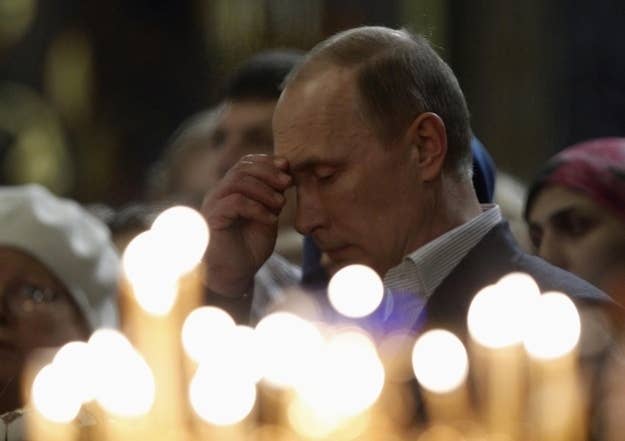 WASHINGTON — The U.S. organizers of a World Congress of Families summit to be held in the Kremlin in September show no signs of canceling over the Russian invasion of Ukraine.
The World Congress of Families counts several leading U.S. conservative organizations among its affiliates, including the Family Research Council, Concerned Women for America, Alliance Defending Freedom and Americans United for Life. The Moscow meeting is described as the "'Olympics' of the international Pro-Life movement supporting the Natural Family" in a promotional brochure, and will bring together conservative activists from around the world. The meeting is funded in part by Vladimir Yakunin, head of Russia's railroads monopoly and a close ally of President Vladimir Putin and supporter of the Russian Orthodox Church.
Organizers of the conference did not respond to repeated inquiries early this week about whether they were considering canceling the conference in response to the Russian invasion of Ukraine. On Wednesday, the group's communication director Don Feder published an article on the website the American Thinker under the headline, "Putin Doesn't Threaten Our National Security, Obama Does," in which he defended Russia's actions in Ukraine and suggested Obama would be wise to follow his example.
"Putin is a power player who cares more about Russia's national interests, and Russian minorities in his near abroad, than in that mythical force known as world opinion. Would that America had a president who cared more about our interests than in promoting globalism and the left's social agenda," Feder wrote. "Perhaps we could deploy an elite unit, armed with vibrators, to the Crimea to counter Spetsnaz commandos." He elaborated:
We're told that the interim government is pro-Western and pro-EU. When Reagan was president, the expression pro-Western meant something. It meant pro-representative government, pro-human rights and pro-Western (Judeo-Christian) values. Today, it means a willingness to accept same-sex "marriage," abortion on demand, an anti-religion ethos — the agenda of the EU's cultural commissars — and the economic dictates of the Brussels bureaucracy....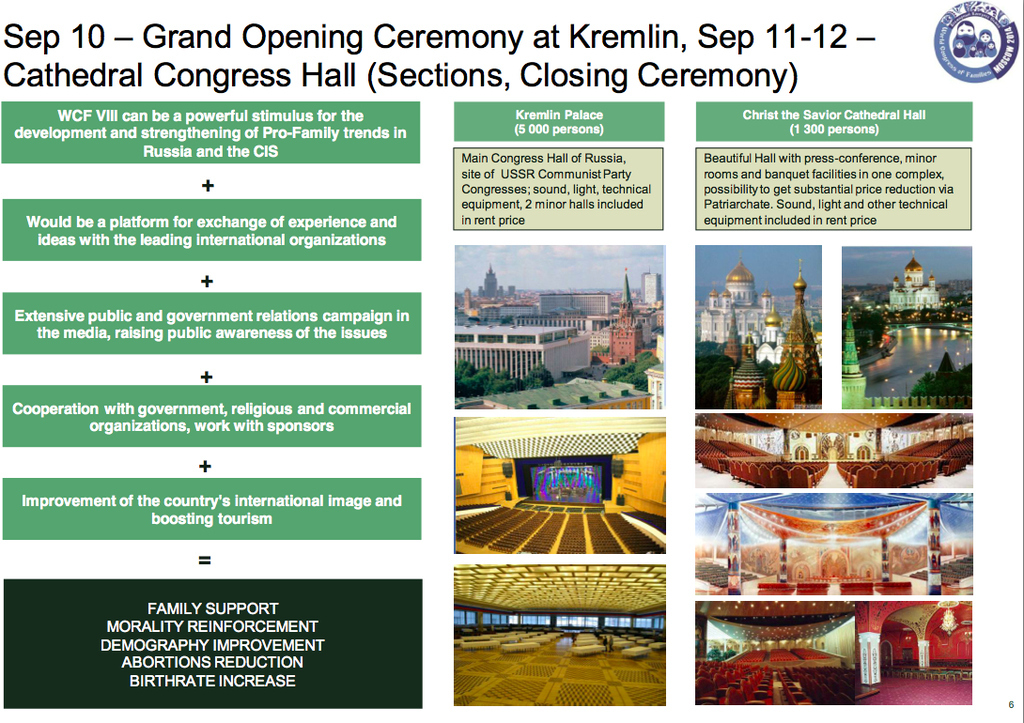 When asked whether Feder's column indicated the WCF intended to go ahead with the summit, WCF Managing Director Larry Jacobs said, "Don's private opinions and personal columns and articles do not necessarily reflect WCF opinions and have no relevance to our decisions regarding WCF Moscow."
He also provided a statement calling "on the international pro-family network to pray for peace in Ukraine." Without mentioning the Moscow meeting, the statement said that a regional WCF meeting planned for Kiev before the Moscow summit will proceed. "We have many Christian friends and pro-family leaders in all regions of Ukraine," the statement said. "We pray for their safety and their important work to encourage and promote the natural family."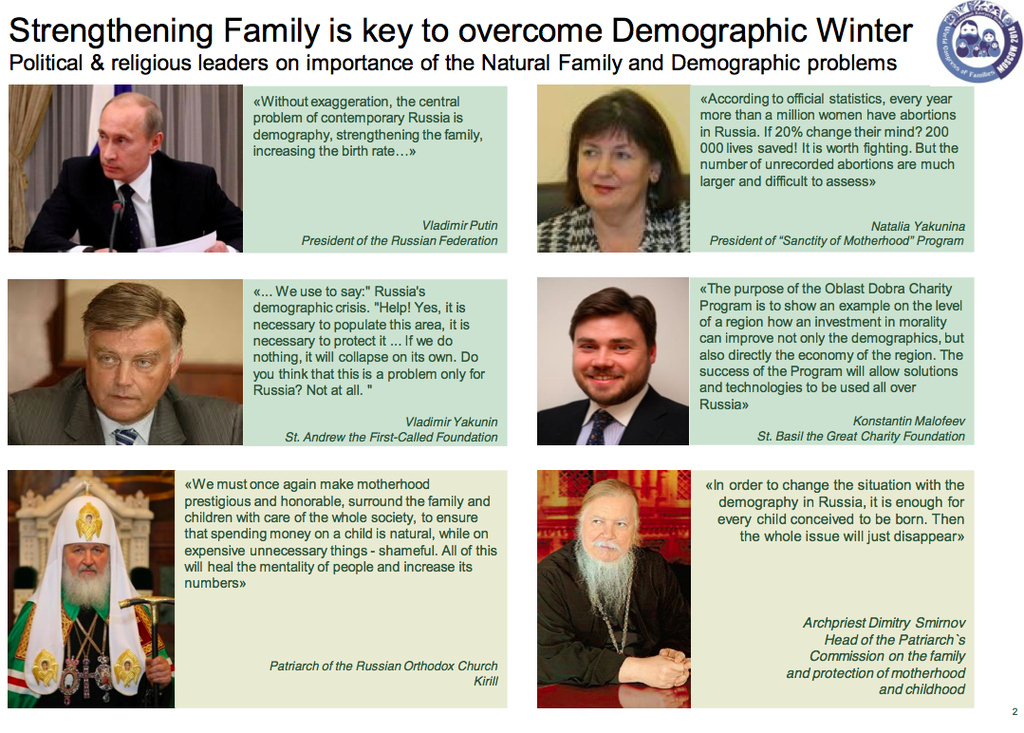 At a press conference in Washington last month, organizers defended Russia's human rights record, suggesting that abuses "don't happen [in Russia] on a larger scale than in the Western Europe and the United States." Russian conference organizer Alexey Komov described detainees at Guantanamo Bay as "political prisoners," said 200 witnesses to the assassination of President John F. Kennedy were murdered (citing the Oliver Stone movie JFK), and implied that 9/11 was not committed by al-Qaeda.
Read the full brochure for the World Congress of Families Moscow meeting