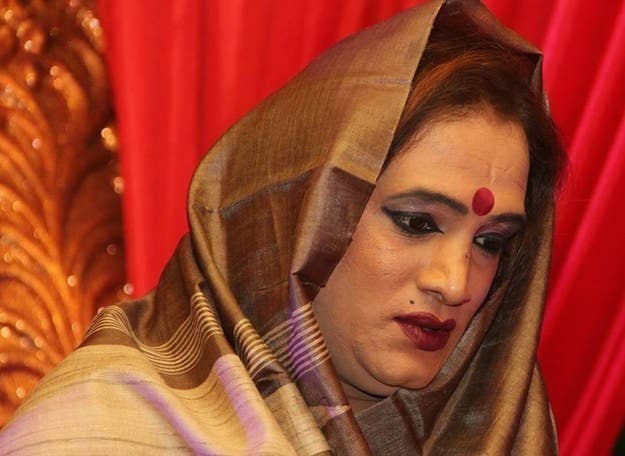 Anyone applying for a U.S. visa must declare themselves male or female on their application even if they have been issued a passport with an alternative gender designation, a State Department spokesperson confirmed to BuzzFeed News.
The comment came in response to a report in India that a U.S. consulate delayed processing a visa request from a transgender HIV activist, Amruta Alpesh Soni, because her passport lists her gender as "T" for transgender. The marking was introduced in compliance with an April 2014 ruling of the Indian Supreme Court requiring the government to recognize individuals' self-identified gender and counter discrimination against trans people. This makes India the largest of a growing number of countries that allow people to identify as other than male and female on official documents, including Pakistan, Nepal, Australia, and Denmark, according to Richard Tom Koehler of the organization Transgender Europe.
Soni reportedly told the Times of India that an official at the U.S. consulate in the eastern city of Kolkata had said her application was being put "on hold" on Tuesday. She had identified herself as female on the visa application because the only other option was male, and she said the consulate didn't know how to handle a passport of someone identified as trans.
The consulate reportedly resolved the issue following publication of the first Times of India story, and granted the visa on Thursday. Soni, who works with an organization called the Hindustan Latex Family Planning Promotion Trust and is also an officer with her state's health department, was reportedly seeking to come to the U.S. to attend a trans health conference in Philadelphia.
A spokesperson for the consulate, Diya Basu, declined to comment on the case citing privacy restrictions prohibiting comment on individual visa applications. But, she said in an email, "The gender reflected on any issued U.S. visa should match the gender reflected on the passport provided by the applicant. At this time, those applicants with a passport listing a gender other than "Male" or "Female" must select one of those two genders when applying for a visa."
A spokesperson for the consular affairs division of the State Department in Washington told BuzzFeed News that this was a "technical issue," but did not respond to a follow-up question on how the State Department could grant visas to people who have an alternative gender identifier on their passport.
"The bio data on the visa must match the bio data on the applicant's passport," the spokesperson said.
Andre Borges contributed to this report.