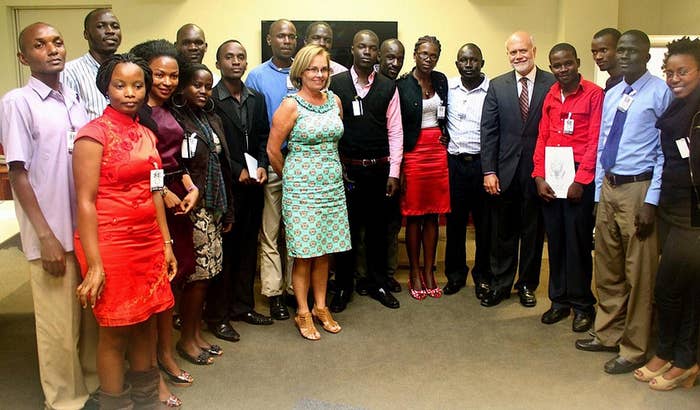 WASHINGTON — The U.S. Agency for International Development has sent a signal to grant recipients in Uganda that it will consider delaying major initiatives in response to the Anti-Homosexuality Act.
On Feb. 28, four days after Ugandan President Yoweri Museveni signed legislation into law imposing up to a lifetime sentence for homosexuality and required LGBT be reported to police, USAID Mission Director Leslie Reed sent a memo entitled, "USG [U.S. Government] Response to enactment of the Anti-Homosexuality Bill."
"I am informing you that all external events, ribbon cuttings, workshops, launches, and/or program close-outs now require USAID/Uganda pre-approval," Reed wrote.
This new layer of review, Reed said, follows from Secretary of State John Kerry's statement on the day the bill was signed saying, "the US is beginning an internal review of its relationship with the government of Uganda to ensure that all dimensions of our engagement, including assistance programs, uphold our anti-discrimination policies and principles and reflect our values."
Reed also authorized grant recipients "reasonable and allocable costs for legal counsel" for programs to "evaluate whether the potential legal effects of the Anti-Homosexuality Bill will impact your ability in any way to comply with the terms of your contract agreement."
National Security Council spokesman Jonathan Lalley declined to provide additional details on what events would be suspended under this memo or what criteria USAID is using to evaluate whether contracts can still be carried out under the law.
"We are in the process of looking at what steps we will take in response to enactment of the Act," he said. "When we have more to share, we will."
Read the memo from Leslie Reed