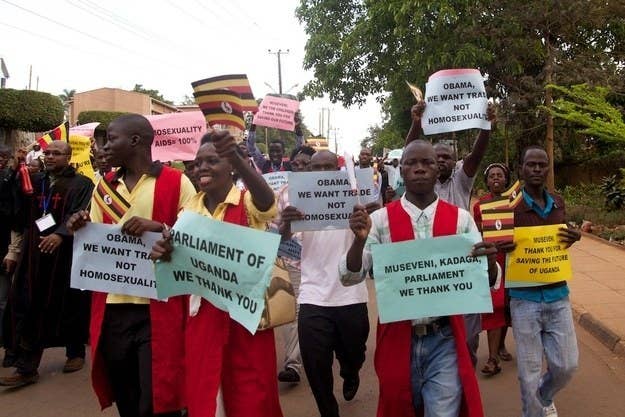 Ugandan officials on Wednesday raided an HIV vaccine research facility in Kampala run by the U.S. Military and Makerere University, a spokeswoman for the Walter Reed Army Institute of Research confirmed to BuzzFeed.
At least one employee of the Makerere Walter Reed Project was detained, spokeswoman Debra Youric said, but it is not known whether this person was a Ugandan or U.S. citizen. Many other details remain unconfirmed, including what branch of law enforcement raided the facility and what materials may have been seized.
Following the raid, Ugandan activist Pepe Julian Onziema tweeted the facility was shut down for "conducting 'illegal homosexual research.'"
The raid comes at a sensitive time. A team of U.S. officials from the Centers for Disease Control, the State Department, and USAID have been in Uganda this week to review aid to the country in response to the Anti-Homosexuality Act that became law in February, which imposes up to a life prison sentence for homosexuality and makes it a crime to promote LGBT rights. Ugandan government officials are also in Brussels this week as part of the EU-African summit, where they will be discussing the new law with EU officials.