Two Women Used A Loophole To Get Married And Now May Face Prosecution
The head of Costa Rica's Civil Registry has already annulled the marriage and is calling for charges to be brought against the couple and their lawyer.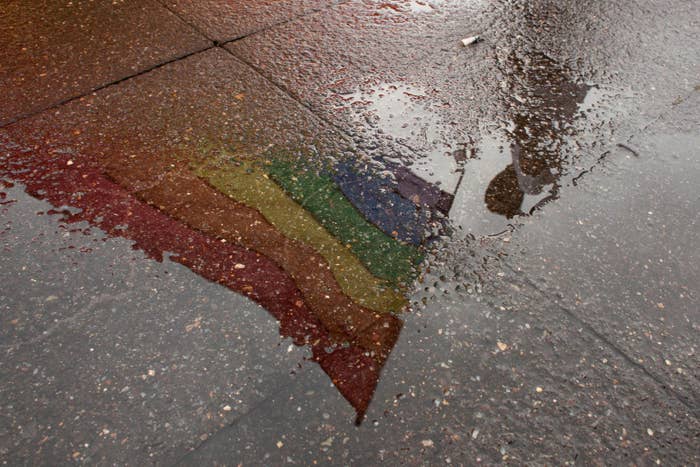 A lesbian couple whose marriage was registered in Costa Rica last month are waiting to learn if they will face jail time for formalizing their union.
Same-sex marriages are not recognized in Costa Rica and the law provides for a jail sentence of up to six years for those who knowingly violate the law. But it's not clear whether the case of 28-year-old Laura Florez-Estrada and 24-year-old Jazmin Elizondo will meet the requirements for criminal charges to be brought.
Due to a clerical error, Elizondo's birth certificate actually lists her sex as male. The lawyer who notarized their marriage contract on Oct. 27, a leader of the LGBT rights group Movimiento Diversidad named Marco Castillo, also could be charged. But he argues there was nothing illegal about their union.
"I legally married a man and a woman," Costa Rica's La Nación quoted Castillo as saying.
But after news of the marriage broke, the director of Costa Rica's Civil Registry, Luis Bolanos, issued a new birth certificate for Elizondo listing her as female, nullified the union, and referred the case to prosecutors, Castillo told BuzzFeed News.
"We believe that these people were aware that a marriage between people of the same sex warrants a complaint, that parts of the Criminal Code might have been broken," Bolanos said in calling for criminal charges, according to AFP.
Castillo said he could not comment much about the case in an interview with BuzzFeed News because charges were pending, though he said they had "various ways to defend ourselves" if a prosecutor choses to bring charges. He said he and the women went ahead with the marriage knowing that there was a risk that charges could be filed against them.
"This is fundamentally about civil disobedience" he said. "The public discussion favors a climate in favor of same-sex marriage."