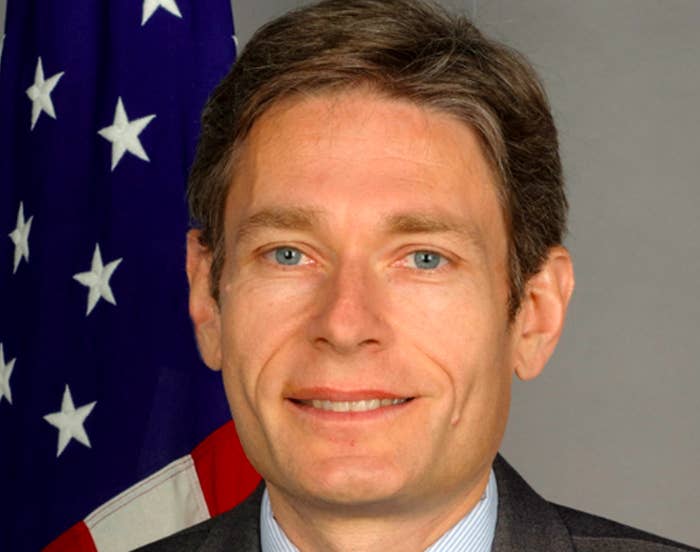 WASHINGTON — The State Department's top human rights official said Wednesday that the U.S. response to Uganda's anti-LGBT law may have been "slow."
"I would acknowledge we're sometimes slow," said Tom Malinowski, assistant secretary of state for democracy, human rights, and labor, said during a briefing on LGBT rights in Africa sponsored by the RFK Center in Washington. He was responding to a question about activists' complaints that the U.S. took months to take meaningful action in response to a law enacted in February that imposed a lifetime maximum sentence for homosexuality. The Obama administration announced the first major sanctions in response to the law's passage in June.
"Complicated democracies with complicated bureaucracies are often slow," said Malinowski, who took office on April 3. But "when we do move ... we act with greater legitimacy and greater strength," he said.
He continued, "Where we are right now is a good place with respect to Uganda ... The message has been delivered loud and clear."
Malinowski appeared on the panel with Richard Lusimbo of the organization Sexual Minorities Uganda, who praised U.S. sanctions, but also said "we are playing kind of double message" by still inviting Ugandan President Yoweri Museveni to participate in the African Leaders Summit being hosted by the Obama administration in Washington next week.
Lusimbo also urged the U.S. to match its engagement with Uganda over the anti-LGBT law with a similar commitment to Nigeria, which enacted similar legislation in January. The U.S. government has been very muted in its criticism, partly in response to signals early on from Nigerian activists that they didn't want to call attention to the legislation.
"The American government has come out very strongly in Uganda, but let's
not forget about our brothers and sisters in Nigeria," said Lusimbo. Without a consistent response, he said, "before you know it every African country will be passing legislation discriminating [against] LGBT people.