SEOUL — Tens of thousands of people marched through the South Korean capital in an LGBT pride festival on Sunday, despite attempts by Christian groups to shut it down.
The atmosphere was defiantly jubilant at the parade, the culmination of the three-week long Korean Queer Culture Festival.
Christian groups have been running a campaign for weeks to try to block the parade. In May, they camped out for a week in front of the police station where parade organizers had to apply for a permit and filed a competing request to hold an event in the same place. Police initially responded by canceling the parade citing the conflicting permit applications, but a court ruled on June 17 that the parade had to be allowed.
The Seoul police deployed thousands of officers to keep order between the queer festival — which began in a large grassy plaza in front of city hall — and eight counter protests that entirely surrounded the area. Here's what happened.
The largest of the the counter-protests was organized by a coalition including some of Korea's largest Christian church associations, which joined together as the Korean Churches Anti-LGBT Response Committee.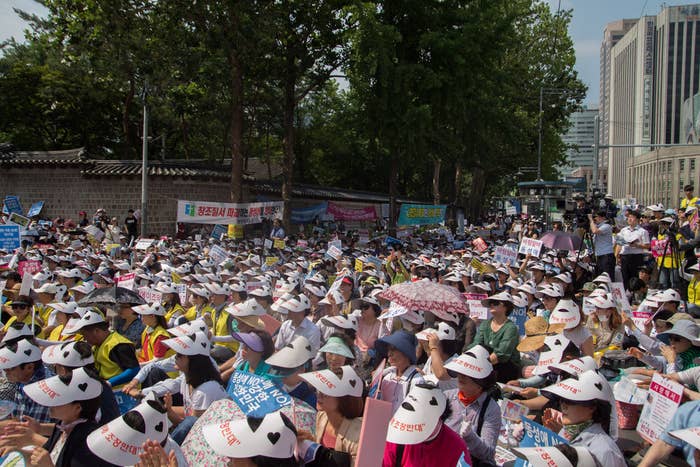 "Our prayers will open the sky and the homosexuals will fall, we will be blessed with victory," said Lee Young-hoon, head of the leading organization in the anti-LGBT coalition.
They handed out visors that said, "Oppose homosexual provocation."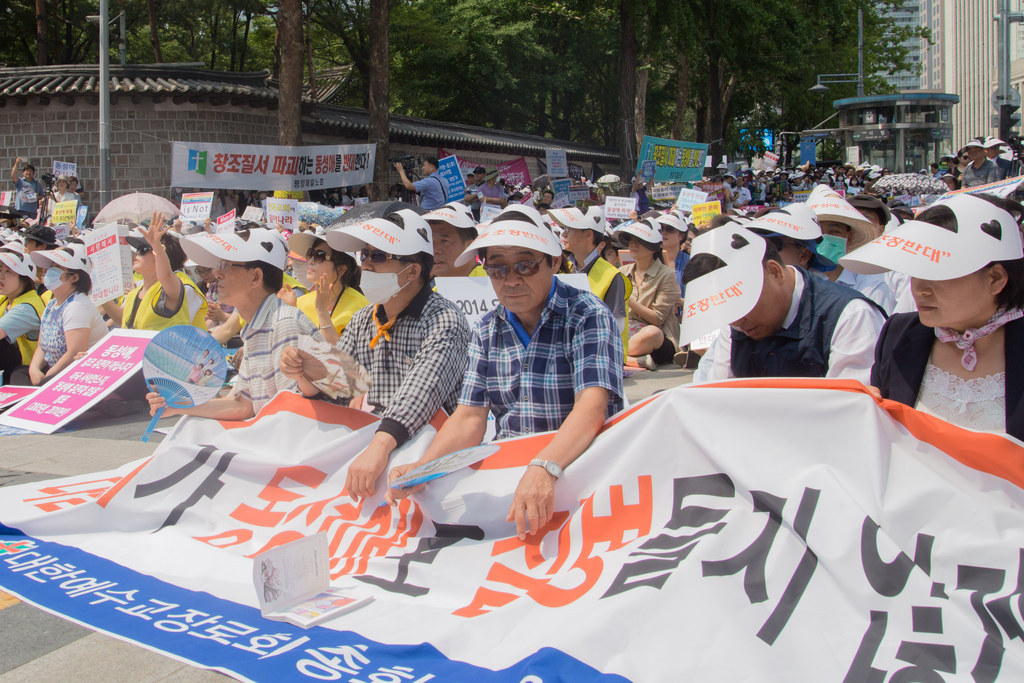 Many protesters held this sign as an example of the "homosexual provocation" they opposed.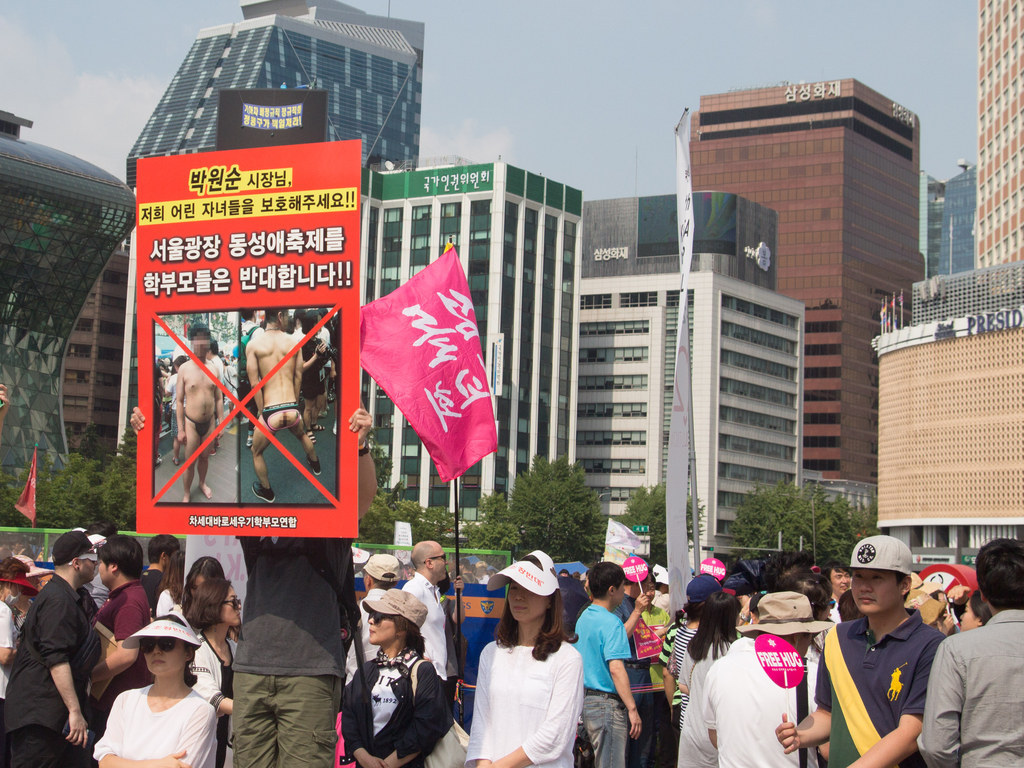 This guy was there dressed as a Native American.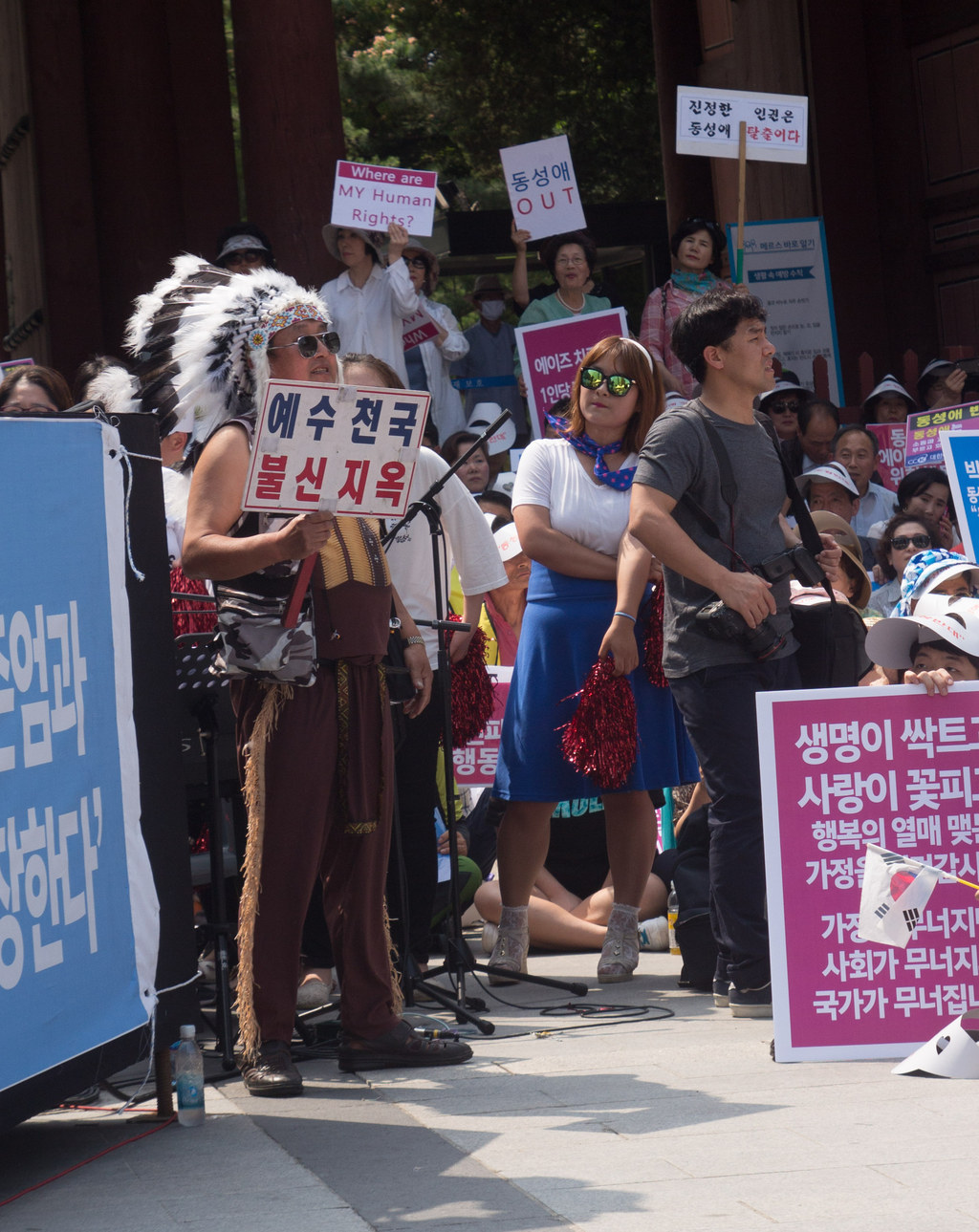 The Korean Association of Holiness Church protested with the arts.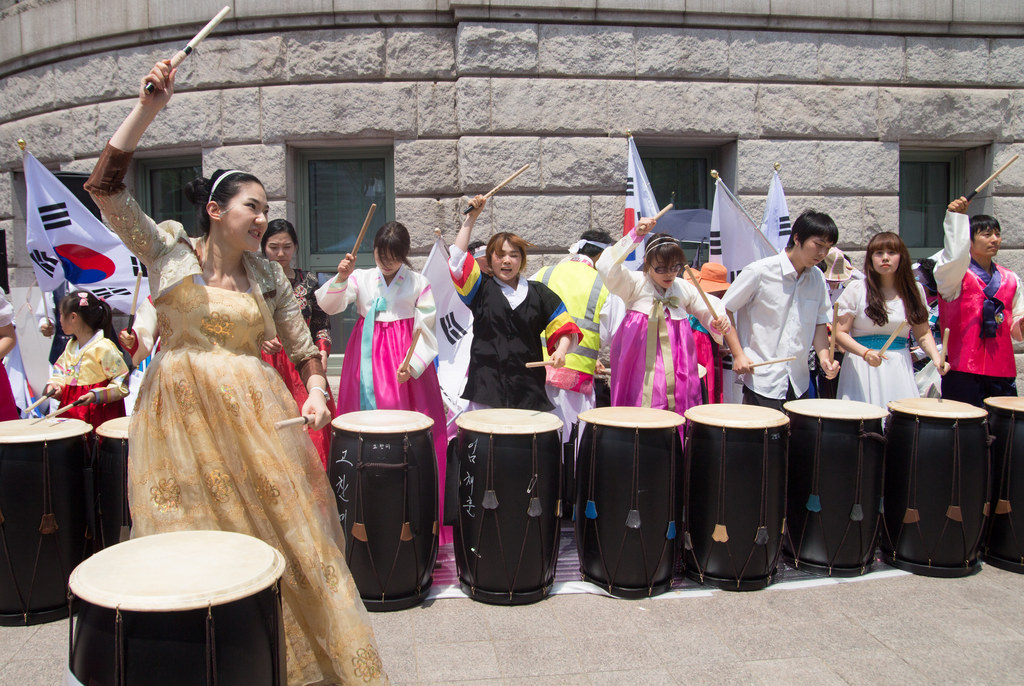 The drummers were super into it.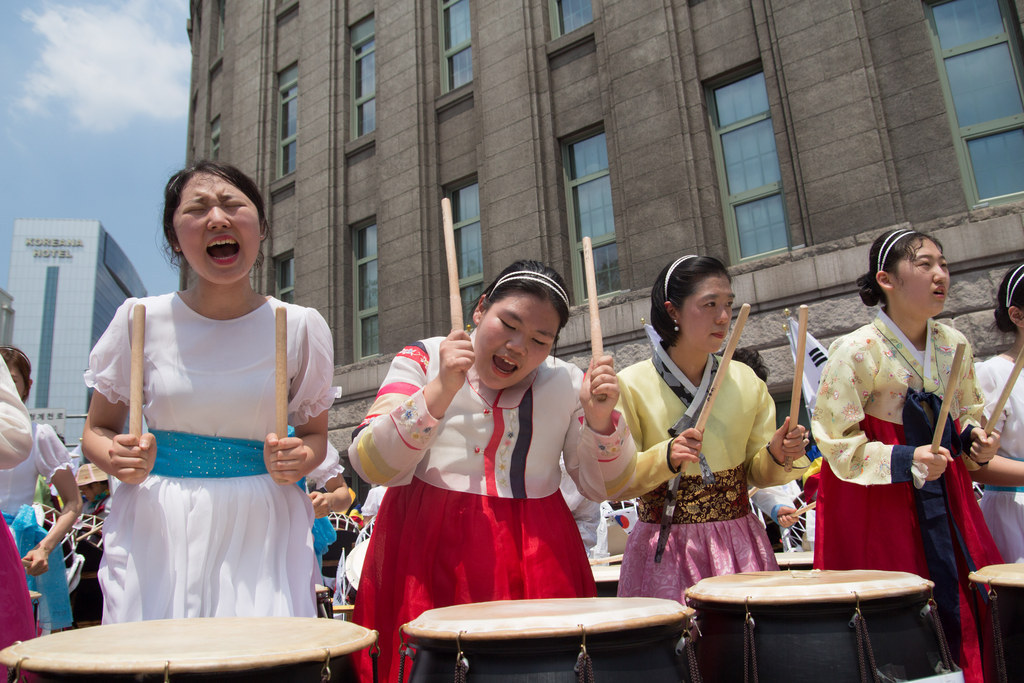 They also performed ballet.
Many of the protesters wore masks marked with a black X.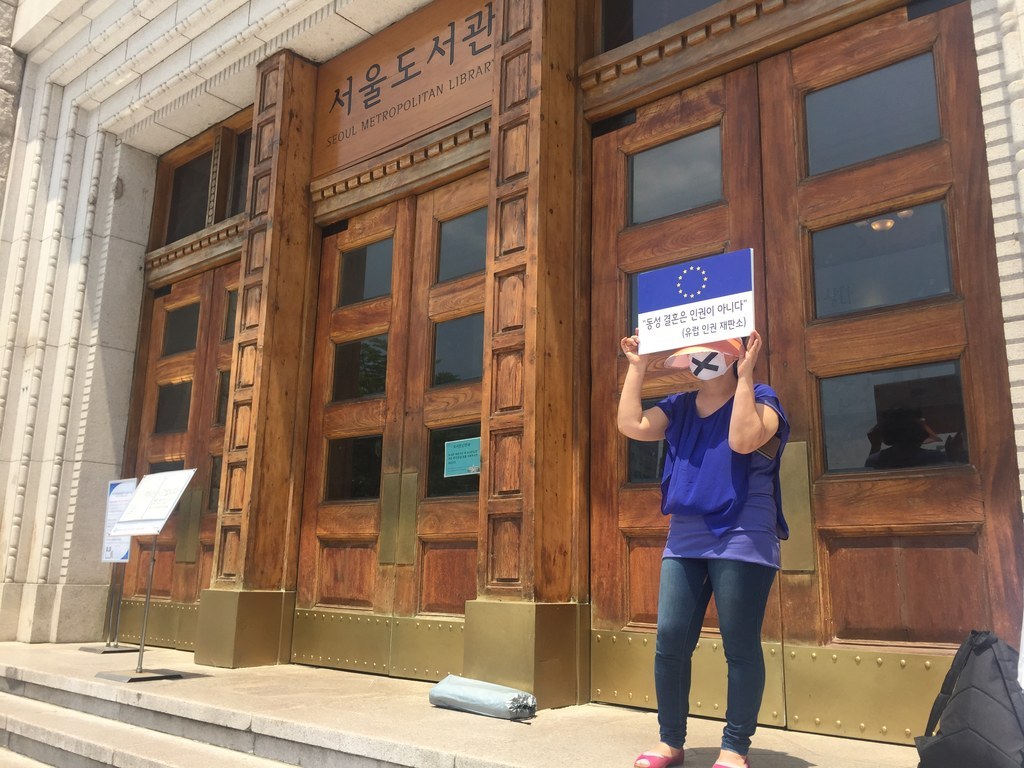 But inside the queer festival itself, people were having a blast anyway.

Some queer festival participants confronted the protesters, like this guy dressed as Jesus fisting a cut-out.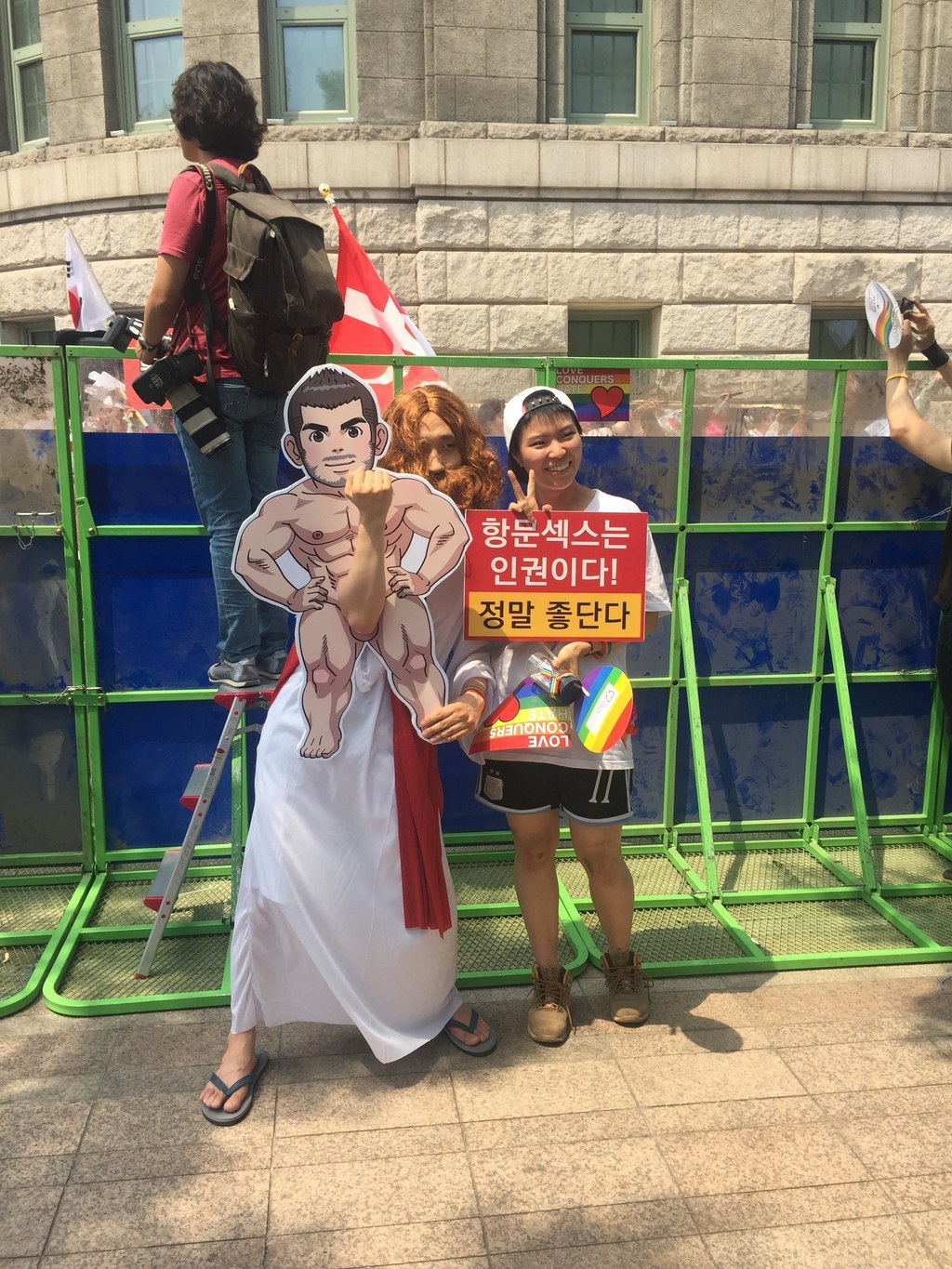 And this guy, who used a gentler touch.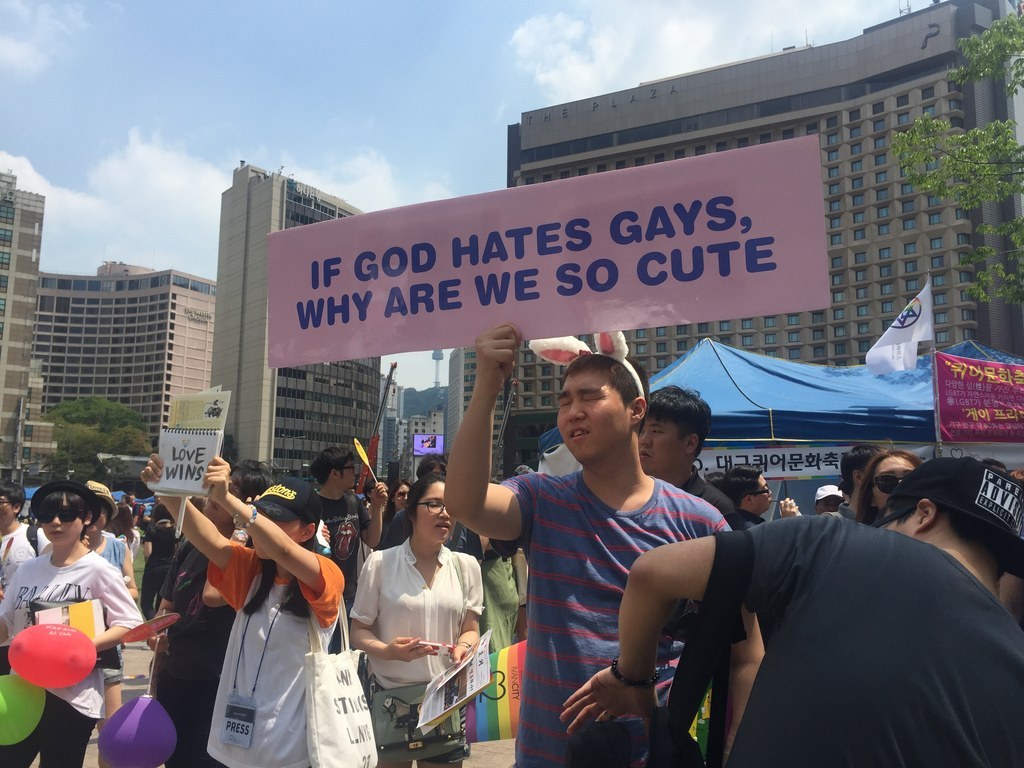 Several Western embassies had booths at the festival, and the U.S. brought Barack and Michelle Obama.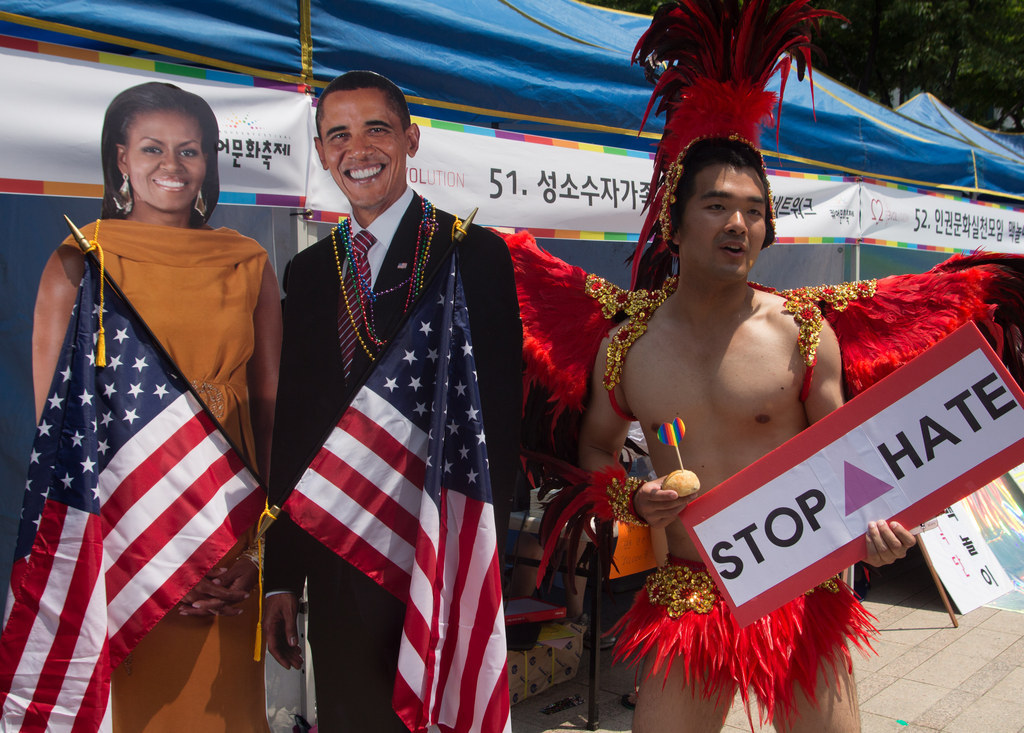 Parade organizers had worried that the protesters might try to block the parade — last year several laid down in the street in front of the floats. A few tried, but they were immediately removed and the parade went off without any major incidents.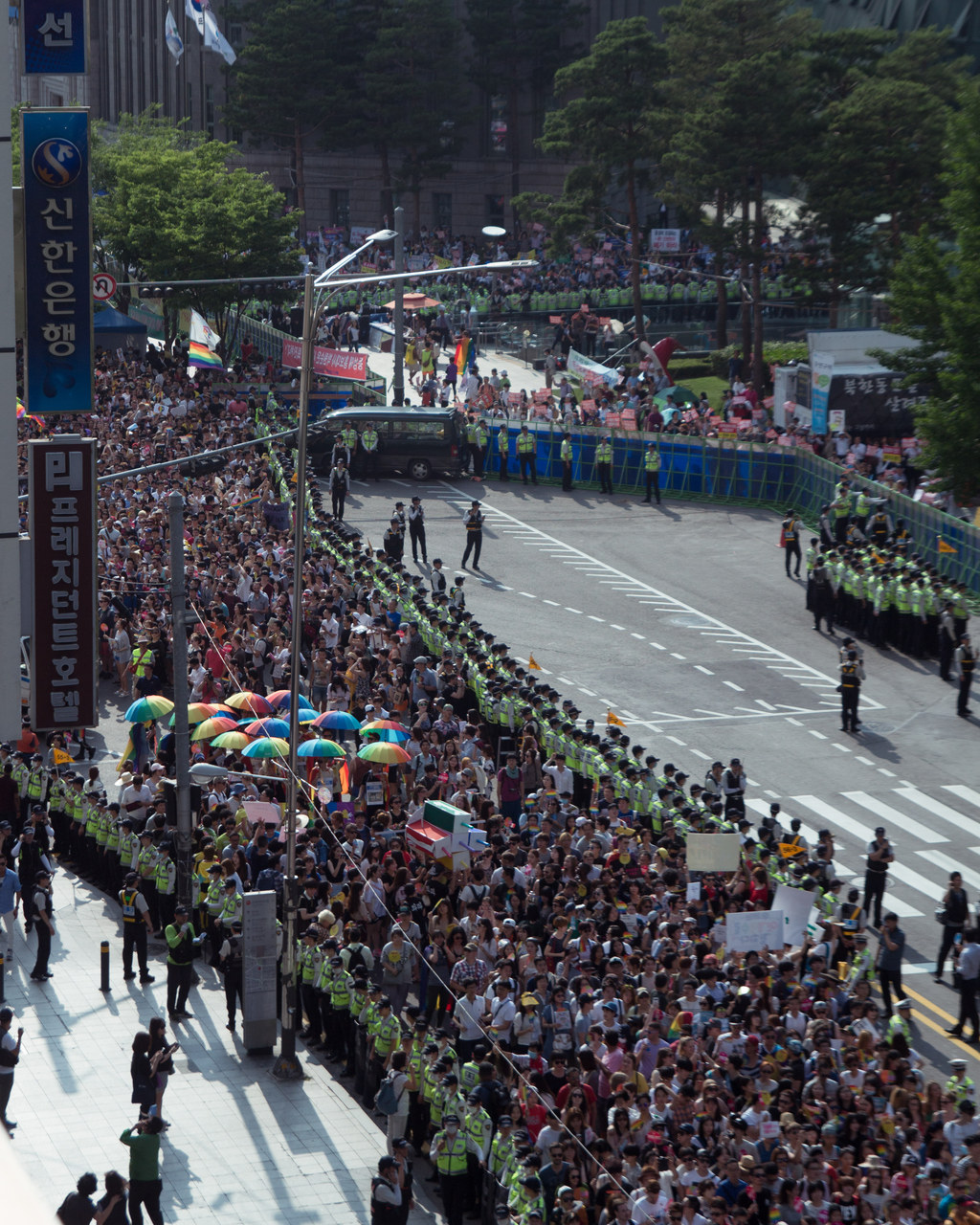 In the end, it was the pride marchers who felt triumphant.