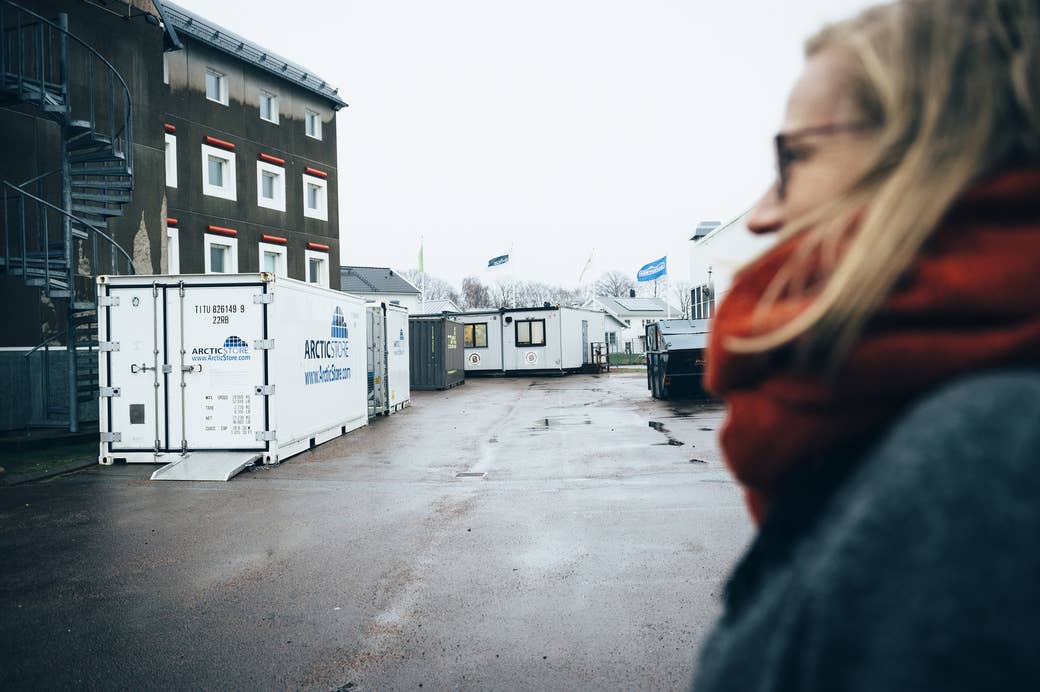 GOTHENBURG, Sweden — By the time Anna Ahlberg arrived at the shelter, the only evidence that remained of the blast was a pool of blood that had melted through the snow in the parking lot.

The makeshift shelter was a rundown concrete motel on a lonely road off the highway running into Gothenburg, Sweden's second-largest city. It housed people who had come to Sweden seeking asylum, but had been ordered to leave the country. Ahlberg, the director of the local migration agency, rushed to the scene about an hour after the explosion went off on the afternoon of January 5. By the time she arrived, the only person injured had been taken away in an ambulance. He was a janitor who'd been peppered with shrapnel and had both legs broken in the blast.
Ahlberg spent a long hour sitting in the back of a police car waiting for a bomb squad to clear the building before they'd allow her inside to reassure the roughly 60 asylum seekers on lockdown. She clung to the hope that the explosion was caused by a firework, or by a propane canister that one of the residents had been using to fuel a camp stove in their room.
"I didn't want to think that it was meant to harm any person, that it was just an accident or bad luck," Ahlberg told BuzzFeed News during an interview in Gothenburg in March.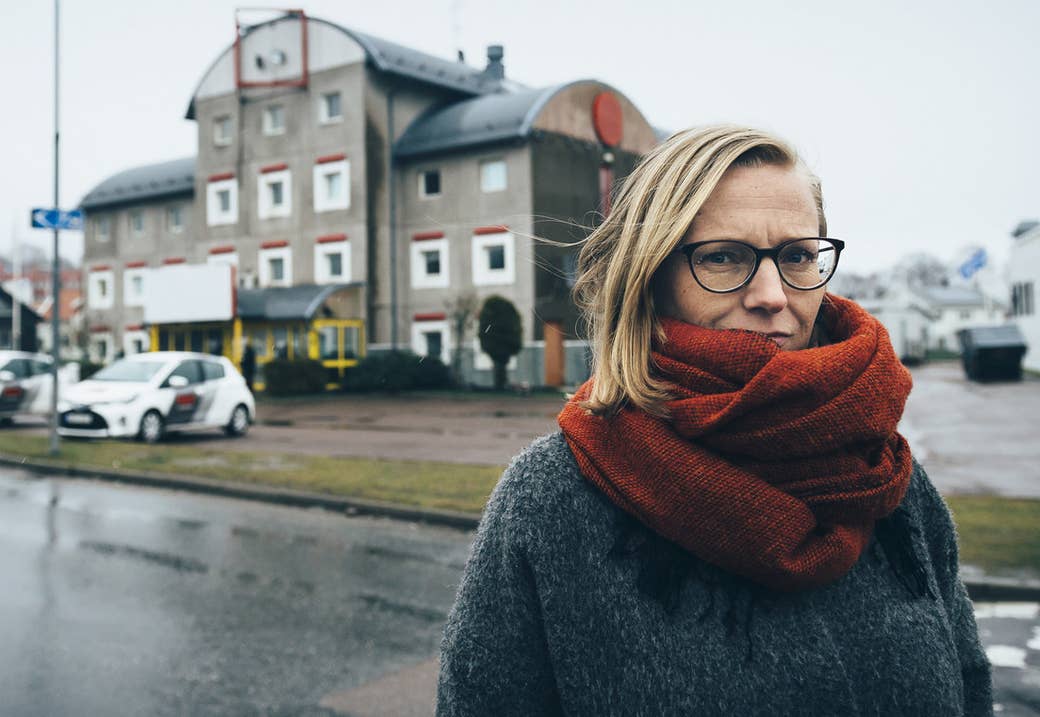 But Ahlberg's worst fears were confirmed a week later when investigators revealed that the people behind the blast were members of Sweden's largest Nazi organization, the Nordic Resistance Movement.
They had found DNA samples on fragments of a bomb and the bicycle it had been strapped to that matched a 23-year-old named Viktor Melin. Melin was the leader of the group's Gothenburg cell, and prosecutors ultimately brought charges against him and two other members, 20-year-old Anton Thulin and 50-year-old Jimmy Jonasson. The explosive matched devices used in two other attacks that winter: one that exploded in November outside the gathering spot of a left-wing organization without injuring anyone, and another that was discovered before it could go off at a residence for refugees in late January.
"I hope that we're not going back to what happened in the '30s, but you have a lot of signs that we are going back."
This was not the first time Ahlberg had seen one of her facilities vandalized. Two others in her jurisdiction had been damaged just before they were due to open in 2015. Scores of facilities were torched that year, part of the backlash that met the 160,000 asylum seekers who came to Sweden at the height of the EU refugee crisis. But the incident in the parking lot was the first time Ahlberg had heard of a bombing — and someone was nearly killed.
As the case headed to trial six months later, prosecutors dropped a bombshell. The perpetrators weren't simply inspired by events at home, according to court filings reviewed by BuzzFeed News. Prosecutors presented evidence that two of the men had traveled to Russia, where they trained with paramilitaries who had fought alongside Russian separatists in Eastern Ukraine.
The evidence prosecutors laid out to the judge could have far-reaching consequences throughout Europe. They showed how a largely forgotten war hundreds of miles away that has claimed thousands of lives had emboldened fringe nationalists deep inside the EU and built networks into Russia.
Security analysts worry that the Ukraine conflict fueled a transformation of right-wing extremist groups across the West.
"There's a state actor or proxies for a state actor that is supporting these networks, and that's a game changer," said Alina Polyakova, director of research on Europe and Eurasia at the Atlantic Council. "I think that is the problem."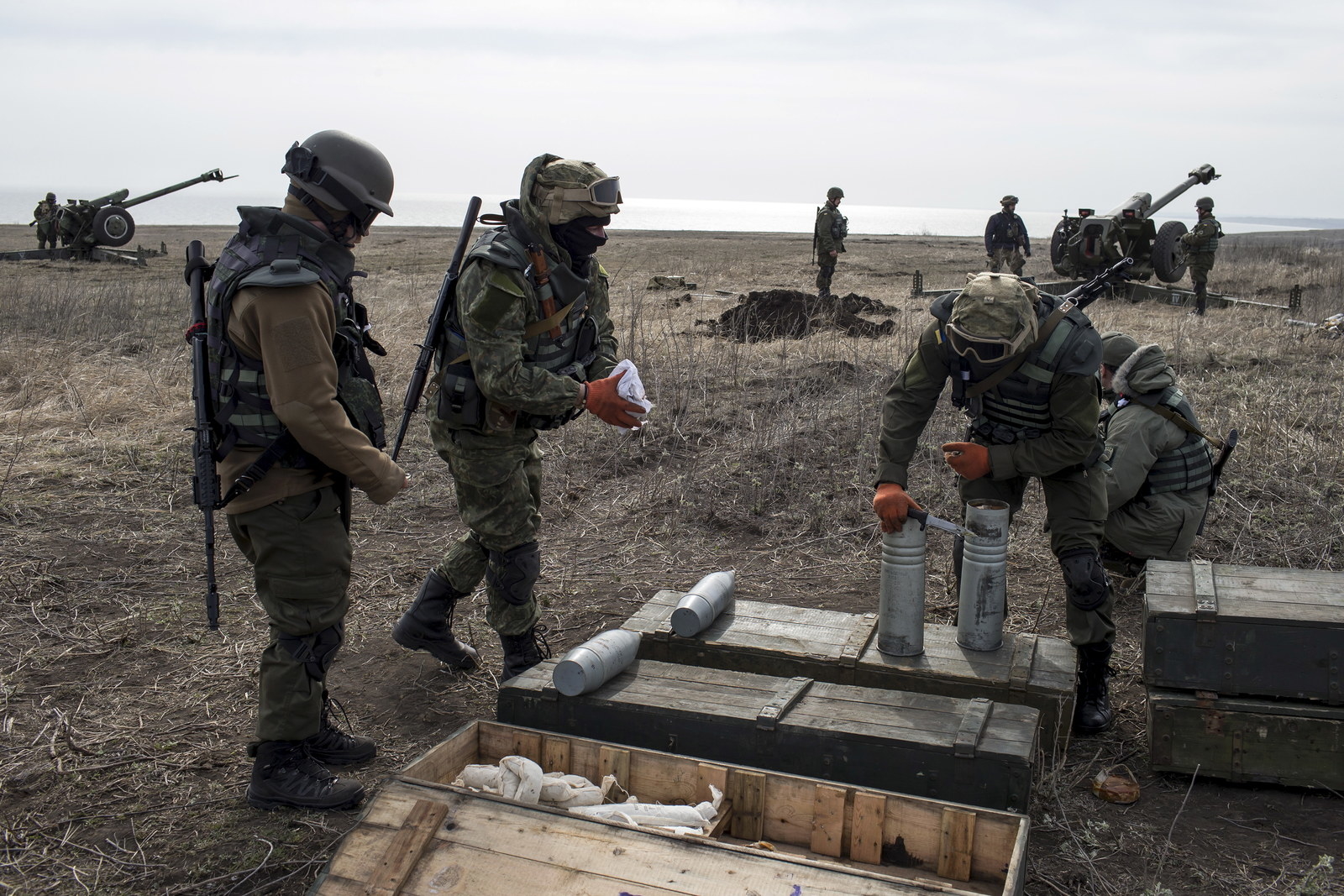 Some security analysts believe that the war in Ukraine has transformed nationalism in the West in a way that echoes another conflict that fueled extremism around the globe: the fighting in Iraq and Syria.

Researchers at the Slovak security think tank Globsec have done some of the most extensive research on how the Ukraine crisis drew in foreign fighters. Globsec's Ján Cingel, who specializes in Eastern and Southern Europe, said that the way the conflict energized Europe's nationalist fringe is "really similar to what's happening with the radicalization of young Muslims in Western Europe."
"For us, in Central Europe … Ukraine is kind of our Syria," Cingel said. "The only difference is [European nationalists] will not blow themselves up, but they are training in the woods with standard army rifles. This is what is happening — and we don't know what they're preparing for."
The way he and other experts see it, the Ukraine conflict breathed new life into nationalist movements across the West, offering new narratives reframing their fight as part of a global clash of civilizations.
After years of building itself up as a traditionalist anti-Western power, Russia seized Ukraine's Crimean peninsula in 2014 and backed separatist rebels in Eastern Ukraine after pro-EU forces ousted Ukraine's pro-Russian president.
The Ukraine conflict breathed new life into nationalist movements across the West.
Russia and its allies ran a global propaganda campaign to frame its intervention as an "anti-imperialist" move against an expansionist EU, which they claimed was hell-bent on spreading same-sex marriage and overturning other local values. An ecosystem of fake news sites and social networks blossomed in nearly every major language, nurtured by Russian outlets like the television channel Russia Today and the website Sputnik. Online alliances were sometimes matched by those in the real world, facilitated in part by people directly encouraged by allies of the Russian president, Vladimir Putin, or the hundreds of foreign fighters who traveled to fight in Ukraine.
Examples range from direct support for nationalist parties like France's National Front and Italy's Northern League, to backing for minor internet trolls turned street activists. When large numbers of refugees began arriving in Europe in 2015, Russian-backed outlets attacked the EU and NATO, fanned anti-immigrant sentiments, and fed the conspiracy theories that immigration was encouraged by liberal elites bent on destroying Europe's indigenous population. In some cases, Russian media has directly bolstered homegrown nationalist outfits, such as in Austria, where a Sputnik reporter is reportedly the head of a right-wing think tank in Vienna.
The problems the Ukraine conflict caused for the West don't stop with people directly tied to Russia. It created a new set of narratives — that the EU and liberal regimes are betraying their own people and their values — that has emboldened nationalist groups. In this environment, the most extreme factions are growing more militant, while nationalist movements have become major forces in Western democracies for the first time since World War II.
This is deeply alarming to Anna Carlstedt, Sweden's national coordinator against violent extremism.
"I hope that we're not going back to what happened in the '30s, but you have a lot of signs that we are going back," she said.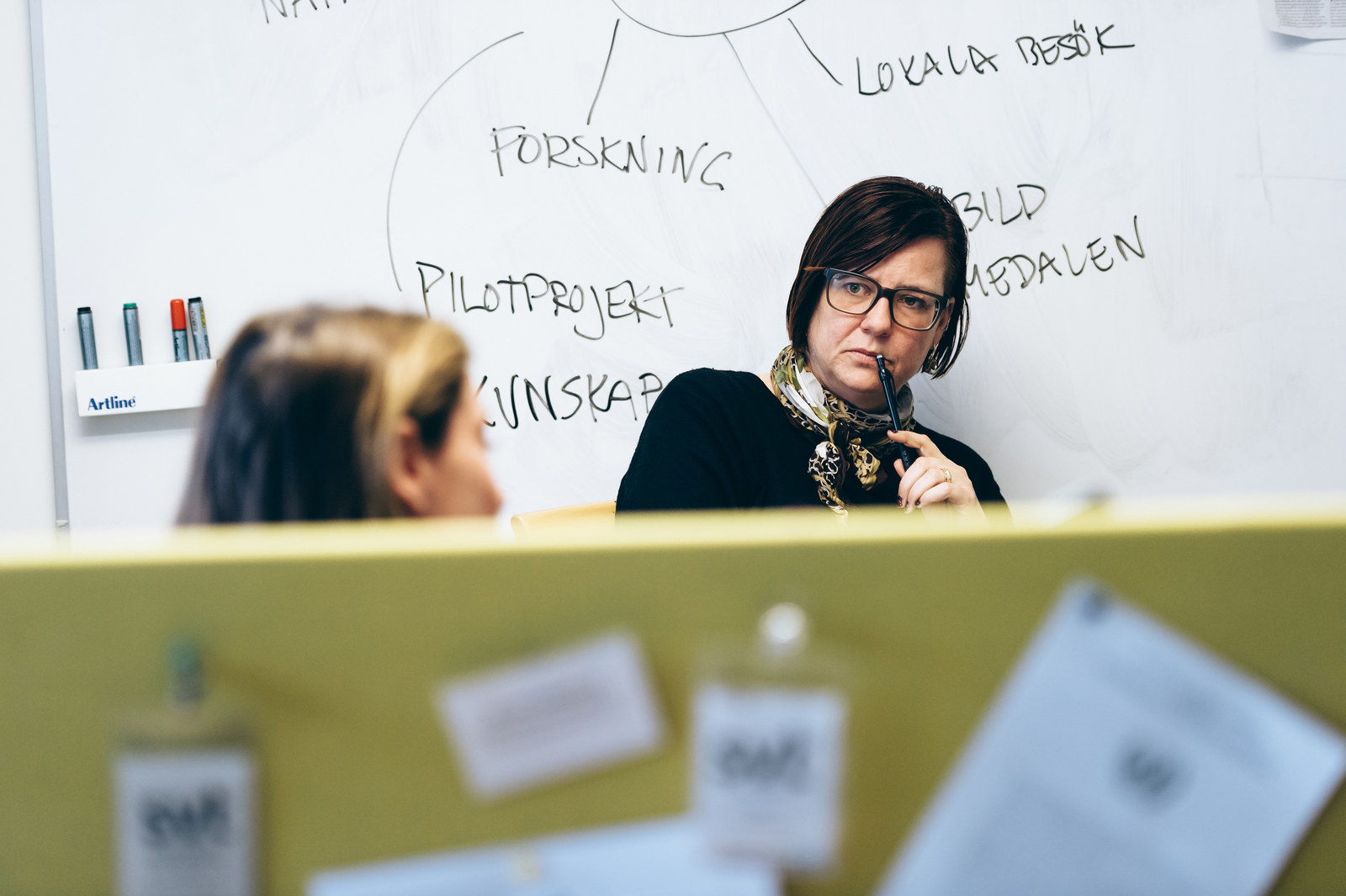 In some cases, this worldview led foreigners to volunteer for the fight in Ukraine. In addition to the more than 15,000 Russian civilians estimated to have volunteered for the conflict, more than 2,000 foreign fighters from 55 other countries also traveled to Ukraine, according to Kacper Rękawek, another Globsec analyst.
The Ukraine crisis taught nationalists "how you can weaponize this ideology," and it has helped push "the larger tectonic plates of European politics" to the right, said Rękawek, who edited one of the most in-depth examinations discussing foreign fighters in the conflict, a collection titled Not Only Syria.
Security analysts who spoke to BuzzFeed News pointed out that, unlike ISIS, Russian-linked militants have not called for direct attacks on EU states. But, Alex Niculae, a spokesperson for the EU law enforcement agency Europol, said in an email, "training with paramilitary groups is a pathway to further radicalisation."
The Ukraine crisis taught nationalists "how you can weaponize this ideology."
The case in Sweden shows just how these new international networks have unpredictable and dangerous consequences. The evidence suggests that Viktor Melin and Anton Thulin sought training in Russia precisely because they believed the current leaders of their Swedish Nazi organization were growing soft.
The Nordic Resistance Movement's national leaders had been trying since 2015 to distance the group from its roots in skinhead gangs. The group's new leaders hoped the organization could exploit the growing anti-immigrant backlash to become players in mainstream politics despite officially declaring its affiliation to National Socialism. The head of the group's "parliamentary wing" became the first member elected to political office, winning a seat on a small town council. They were also buoyed by Donald Trump's election in the United States, and a march they held in Stockholm to celebrate in November drew 700 people, their largest showing in years.
This transformation appears not to have sat well with Thulin and Melin, according to transcripts of Skype chats prosecutors submitted to the court.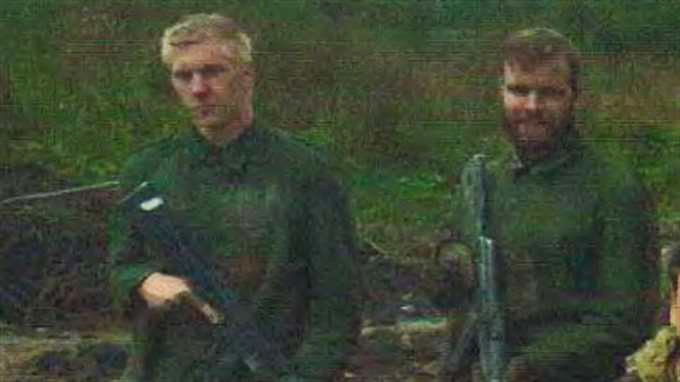 "I got so damn angry," Thulin wrote Melin after listening to a podcast featuring the group's senior members on November 8, 2016. They mocked a comment on the group's website, where a commenter expressed hope that "National Socialism can overcome the religion of the circumcised — Judaism and Islam … peacefully and democratically."
"Disgusting," Melin replied.
Two weeks after this conversation, a picture of the two men standing side by side holding machine guns and wearing fatigues was posted on the Russian social media network VK by the account belonging to the Partizan paramilitary training program in St. Petersburg. The course likely included weapons training and mock military exercises with airsoft guns. Prosecutors also said geolocation data from the men's phones showed they spent 11 days in Russia — giving them enough time to do the course — and police seized Russian-language notes on weapons and explosives when they raided Melin's apartment.
Partizan was created by the Russian nationalist Denis Gariev, who organized something called the Imperial Legion, a battalion of volunteers who traveled from Russia to Ukraine to fight with separatists in 2014. It is the paramilitary wing of a group called the Russian Imperial Movement, which says on its website that it aims to reestablish Russia as a "mono-ethnic state." Though it declares that it wants Putin's regime replaced by a restored "Russian autocratic monarchy" — preferably headed by an heir to the Romanovs — it is allowed to operate freely in Russia and network abroad.
(Gariev claimed in phone interview with BuzzFeed News that he is not connected to the Russian Imperial Movement, though he is identified as the leader of the group's paramilitary wing throughout the group's website and in videos of him online. He also denied training Thulin and Melin, and the photo of them appeared to have been deleted from Partizan's VK account after a screenshot was captured by prosecutors; all pictures from the month of November appear to have been removed from Partizan's social media accounts.)
Russian nationalists were not natural bedfellows for these two Swedish Nazis. The Ukrainian side had attracted its own share of foreign fighters, many of whom had ties to Nazi groups. But as the conflict has cooled, the Nordic Resistance Movement discovered common cause with the Russian Imperial Movement.
In September 2015, the Nordic Resistance Movement hosted a Russian Imperial Movement leader named Stanislav Vorobyov for a festival of "outdoor activities and lectures."
According to a summary of a speech during the weekend that was posted on the Nordic Resistance Movement's website, Vorobyov was eager to cast the groups as united in the struggle. He even made a donation to the Nordic Resistance Movement.
"He warned that there currently is a full war against the traditional values ​​that characterize Western civilization," according to the account, and said the Russian Imperial Movement sent its paramilitaries abroad to fight "Jewish oligarchs in Ukraine." Vorobyov also linked their fight with the anti-Semitic conspiracy theory that Jews were behind Muslim immigration to Europe, saying "the Zionist strategy in the Middle East in the future will be used in Europe to divide and rule over the European nations. He mentioned the Islamic State (IS) as an example of this in the Middle East."
Court documents reviewed by BuzzFeed News do not reveal exactly how Melin and Thulin learned about the Partizan course, but this visit could have opened the channels that led them there in the fall of 2016. They maintained their innocence when the charges went before a judge, as did the third man charged with the bombings. But the court sentenced them on July 7 to terms ranging from 18 months to eight and a half years in prison.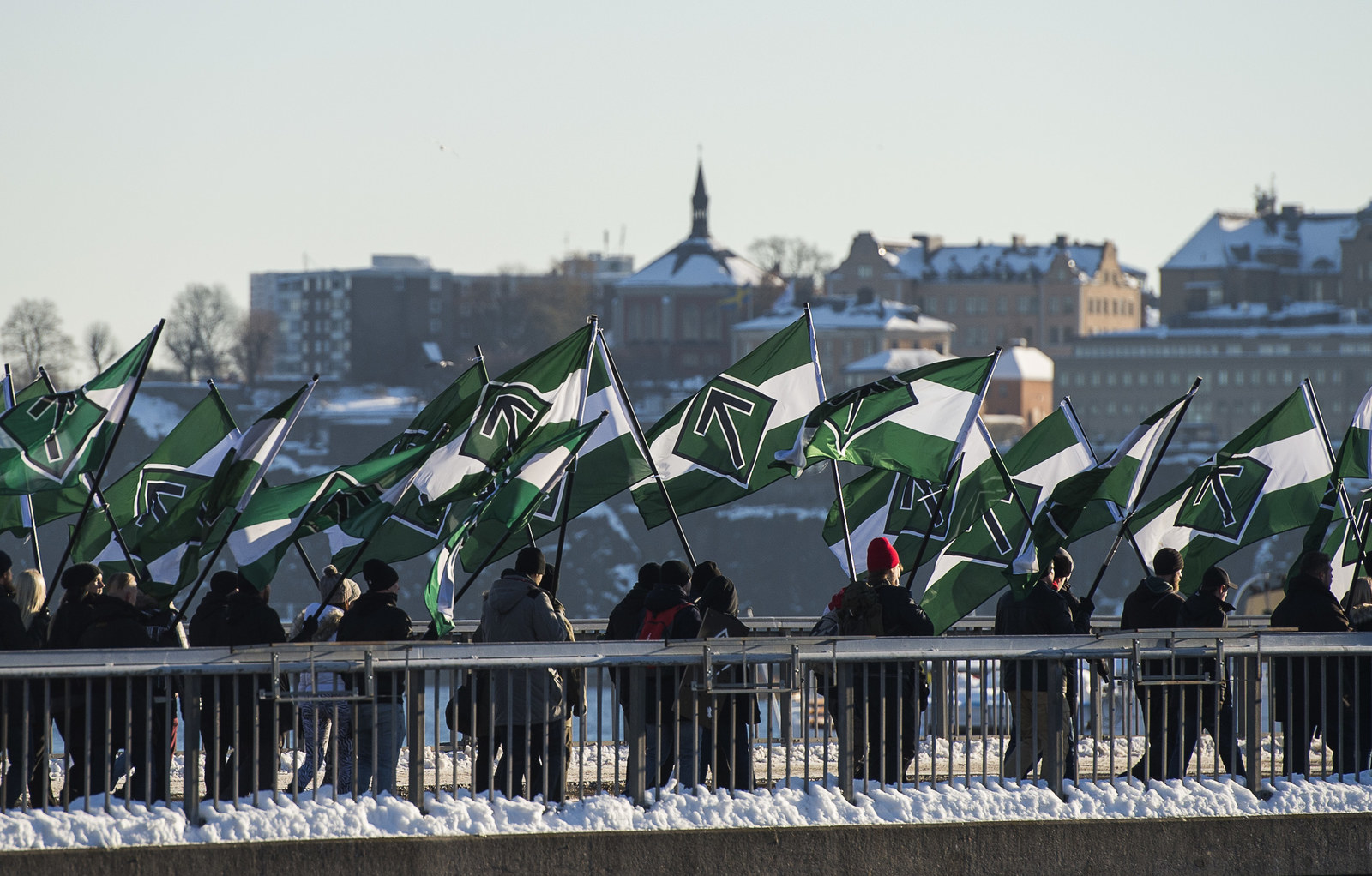 Sweden isn't the only European country where a court has weighed a case with Russian and Ukrainian ties this month.

A court in Manchester, England, sentenced 41-year-old Benjamin Stimson to five years in prison on July 14 for traveling to Moscow and then on to Eastern Ukraine to join Russian separatists. Stimson faced terrorism charges even though he had not been a combatant but instead drove ambulances.
Stimson is the only Briton to face charges for joining the conflict. But some countries sent considerable numbers to the fight. The largest bloc of fighters — at least 100 — from an EU country came from Germany, according to a paper by a Polish researcher included in the Not Only Syria collection edited by Globsec's Kacper Rękawek. A group of 50 came from France, this research found. The United States sent 25.

These former fighters do not always appear to be a high concern to government agencies. An American who fought with Russian separatists even managed to enlist in the US military after returning home, and spokespeople for the FBI, State Department, Defense Department, and the Department of Homeland Security all said they are not tracking US citizens who joined the conflict.
Initially, a Europol spokesperson said the agency wasn't counting the number of EU citizens who had fought in Ukraine, but believed the figure to be in the "dozens not hundreds." When BuzzFeed News shared press reports and Globsec researchers' findings with the agency, Europol's Alex Niculae responded the higher figures "could be right."
An incident in the Balkan nation of Montenegro last fall gave a dramatic illustration of the potential for veterans of the conflict to destabilize other countries in Europe. As Montenegro's application to join NATO was pending, authorities arrested a group of nationalists from neighboring Serbia on allegations of a plot to storm Parliament on election day, assassinate the prime minister, and install a pro-Russian government.
The mission was to be led by Aleksandar Sindjelic, a Serbian nationalist who had fought in Ukraine. After being caught, he reportedly told prosecutors that he had been recruited for the plot by "two nationalists from Russia" while fighting alongside Russian separatists. Prosecutors have alleged a more direct connection to the Kremlin, stating in February that "Russian state bodies were involved at a certain level," an accusation that a spokesperson for Putin has dismissed as "absurd."
Raffaello Pantucci, director of international security studies at the Royal United Services Institute for Defence and Security Studies in London, said that he is not particularly worried about the threat of people radicalized by the Ukraine crisis — for now. He also said he thinks the Russian government would stop short of directly encouraging violence inside an EU nation, which could be considered an act of war.
But, he said, there are signs that ultranationalist groups are forming alliances across Europe in a way never seen before, creating an "an environment where a violent right could emerge."
"There's a lot of them — I think they will come back and magically someone will be a problem somewhere," Pantucci said. "We've started seeing indicators that are quite worrying. I think it will undoubtedly surprise us in some kind of atrocity."