Mohsen was crushed the day his possum died.
The possum, whom he'd named Tcho, had never been a particularly good pet. The animal resisted his captivity in Mohsen's small room, peeing everywhere and biting Mohsen as he slept. But Tcho was at least a kind of company on the Pacific island that had been a prison for this 28-year-old refugee for more than two years.
"It kept biting me until the day it died," Mohsen said. "But sometimes it would listen to me."
In 2012, Mohsen, who is bisexual and a Christian convert, fled his home in Iran after his uncle hit him with his car and, when he survived, vowed to finish him off.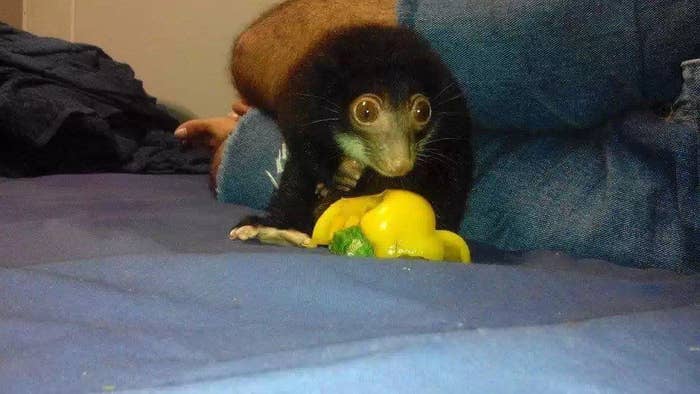 Mohsen was hoping to take shelter in Australia, but the boat smuggling him to its shores was stopped at sea. Now he is trapped on Papua New Guinea's Manus Island. He has has twice been beaten by off-duty immigration officers in the past year and is now afraid to leave his room. The locals seem frighteningly foreign to him: Possums like Tcho are slaughtered and eaten, and the locals chew something that stains their mouths the color of blood.
Mohsen is one of more than 1,300 asylum seekers that Australia has sent, since 2012, to what is called the Manus Island detention center. It's a facility for single men and teenage boys; several hundred women and families are being detained 1,300 miles to the east on the island nation of Nauru. They were all captured at sea while trying to reach Australia by boat from Indonesia, under a policy that even the United Nations secretary general has personally pleaded with the Australia's prime minister to bring to an end.
Canberra calls this the "Pacific Solution" to the problem of people attempting to get to Australia by boat. Those it cannot force back into international waters it holds in camps outside its borders in an attempt to prevent them from asserting the right to asylum on its territory.
"I wish I had died on that boat 100 times a day."
Government officials have justified the policy as a way to discourage people-smuggling, and the country's High Court upheld the constitutionality of the offshore detentions in a ruling issued on Wednesday that clears the way for 267 people — including 91 children — to be returned to Nauru after a period in Australia for medical care. Prime Minister Malcolm Turnbull applauded the ruling and vowed to continue the policy, saying that it ensures that "our borders are secure."
Conditions at the Manus Island detention center are so bad that human rights advocates have alleged they violate international law. Amnesty International described it as "resembling a combination of a prison and a military camp." Human Rights Watch compared it to Guantanamo Bay. The center even included a shower block that guards had allegedly nicknamed the "rape dungeon," according to an account from someone who worked in the camp until early 2014.
There's an added fear for queer asylum seekers like Mohsen. They worry about being targeted by others in the camp, who are mostly from Iran and other countries where homosexuality is criminalized, including Afghanistan, Iraq, and Pakistan. They also are afraid of Papua New Guinea's police force because the country's laws punish homosexuality with up to 14 years in prison.
"This place is no better than Iran," Mohsen said. "I wish I had died on that boat 100 times a day."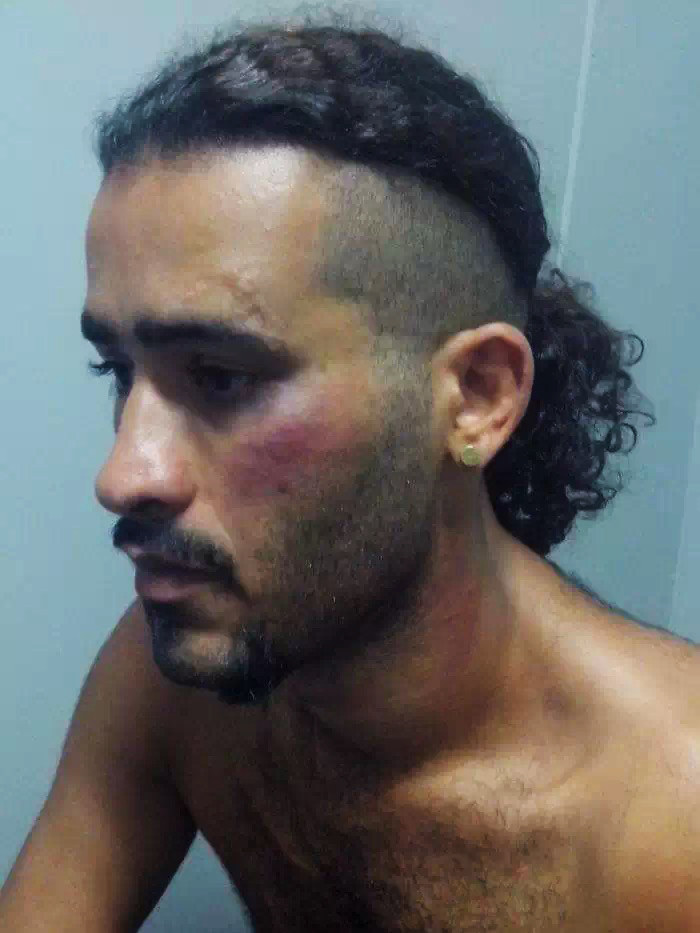 Mohsen left Iran after his uncle hit him with his car, the culmination of more than a decade of abuse that began when he was 13. It began when his family learned he'd had sex with another boy. Things got worse after he converted to Christianity in his early twenties. His father and uncles were high-ranking members of the police force in their province on Iran's border with Iraq, and he said they once had him imprisoned and tortured for more than two weeks after his conversion. (Mohsen's account could not be independently confirmed; his last name is withheld due to security concerns.)
Now he believed they meant to kill him. His uncle only succeeded in breaking his arm with his car, but he called Mohsen to make clear he wasn't done: "Next time will be different — you will not escape from death."
Within days, Mohsen had sold the two stores he owned and all his possessions to buy a ticket to Indonesia; there he paid a smuggler $30,000 to get him across the Indian Ocean to Australia. He handed over the cash on the day he arrived in Jakarta, only for the smuggler to disappear. After a day passed without the smuggler answering his calls, Mohsen saw on Facebook that he had changed his profile picture to show him holding a stack of cash, and Mohsen knew he'd been robbed.
"He had all the money in his hands ... so I understood what had happened," Mohsen said of the photo. "I was left behind with not even a dollar, not knowing any language."
"I was left behind with not even a dollar, not knowing any language."
He scraped by doing sex work, but later was able to pick up some cash running errands for other refugees who were too afraid to leave their hotel rooms while waiting for their boats. That's how he finally got a lucky break: He knew a family who'd paid for the trip but who got cold feet at the last minute. He was able to board the ship for free by pretending to be one of them.
He remembers there being around 100 other refugees from Iran on the boat, which started leaking three days into the journey. He saw the passengers bailing water break out in boils from urine and vomit that polluted the water gathering in the hull.
But though it looked like they would sink, Mohsen said he was never afraid; he was drunk. He'd brought six bottles of liquor to get through the trip, but he was still jealous of ones who had passed out altogether from the stress of the journey.
He downed the last shot when he saw an Australian boat sail to their rescue after their fifth day at sea.
"I told myself all the misery's over," he said. "I knew whatever was waiting for me was better than the past."
Mohsen was wrong.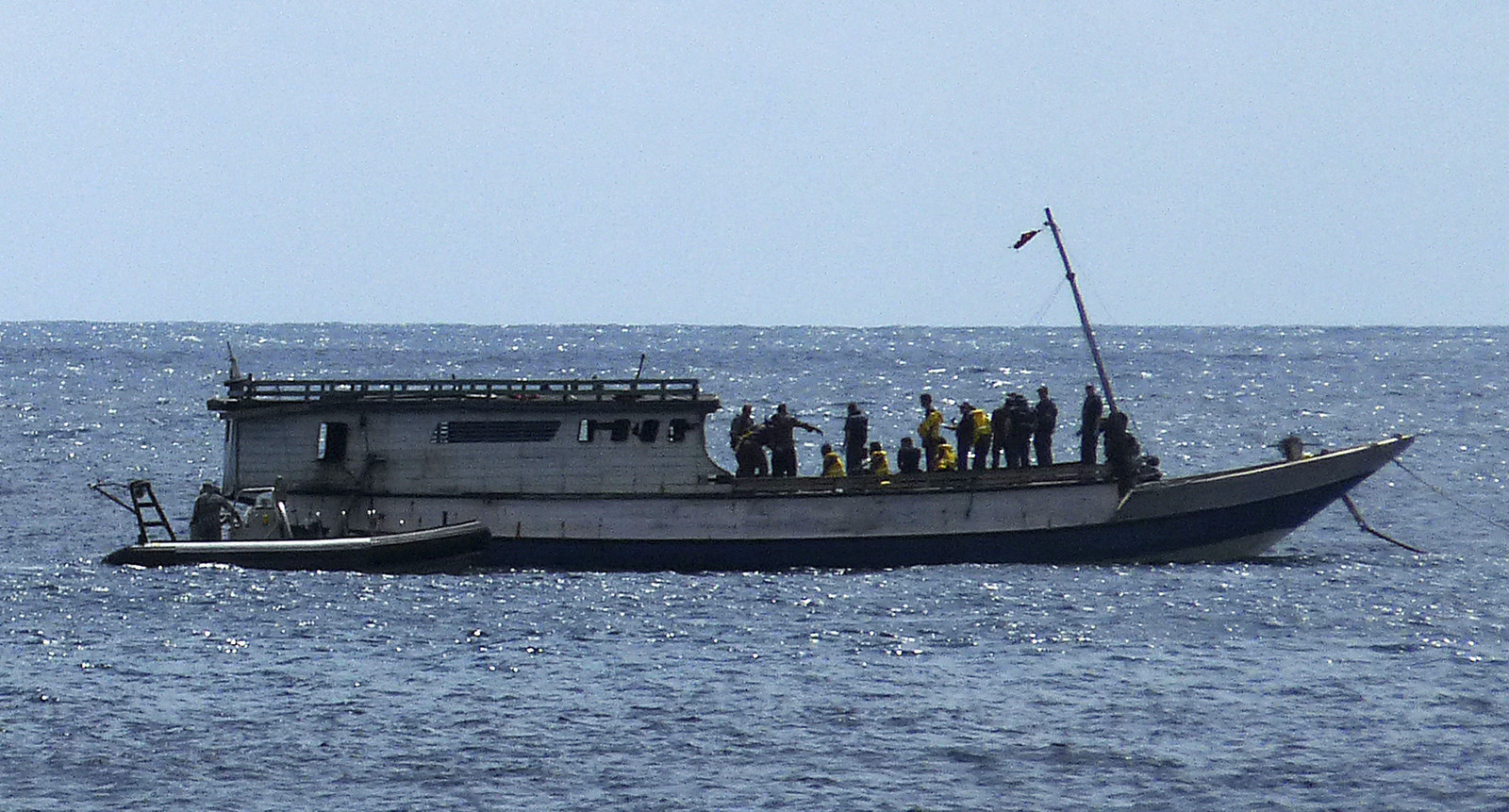 Manus Island is the northernmost large island belonging to Papua New Guinea, more than 600 miles from the northern tip of Australia's mainland. It's largely covered by rainforest and sparsely populated by about 50,000 people — its largest town, Lorengau, is home to only around 6,000. Guidebooks say Manus once had a tourist industry built around scuba diving, but today it is known primarily as a holding pen for asylum seekers Australia does not want.

Australia and Papua New Guinea want the outside world to see as little of Mohsen's home as possible. It is very difficult for foreign journalists to get official permission to visit Manus Island, so Mohsen spoke to BuzzFeed News by Skype.
Mohsen has been outspoken about conditions on Manus. He pressed charges against the officers he said first beat him last year and has given interviews to Australian reporters. But this is the first time he's spoken publicly about the experience of being a queer refugee.
He has more freedom since being officially recognized as a refugee in 2015 and allowed to leave the detention center, he said, so he feels able to speak up on behalf of those still locked inside. But with no hope of getting off the island, he also feels he has nothing left to lose by coming out publicly.
"The only one having access to a phone and is out of [the detention center] is me. ... I could talk about all the things happening there — those who were killed and what we were going through," Mohsen said. This is why he agreed to talk when he first learned BuzzFeed News was working on this story through a contact in Iran. "The fact that I am Christian puts me in danger, the fact that I am bisexual puts me in danger, the fact that I am here puts me in danger. ... What can make this worse?"
"The fact that I am Christian puts me in danger, the fact that I am bisexual puts me in danger, the fact that I am here puts me in danger."
The detention center itself — where all the other known queer refugees are still living —is almost entirely closed off to the outside world. An Australian law even threatens jail time for employees who reveal details about what goes on inside its walls.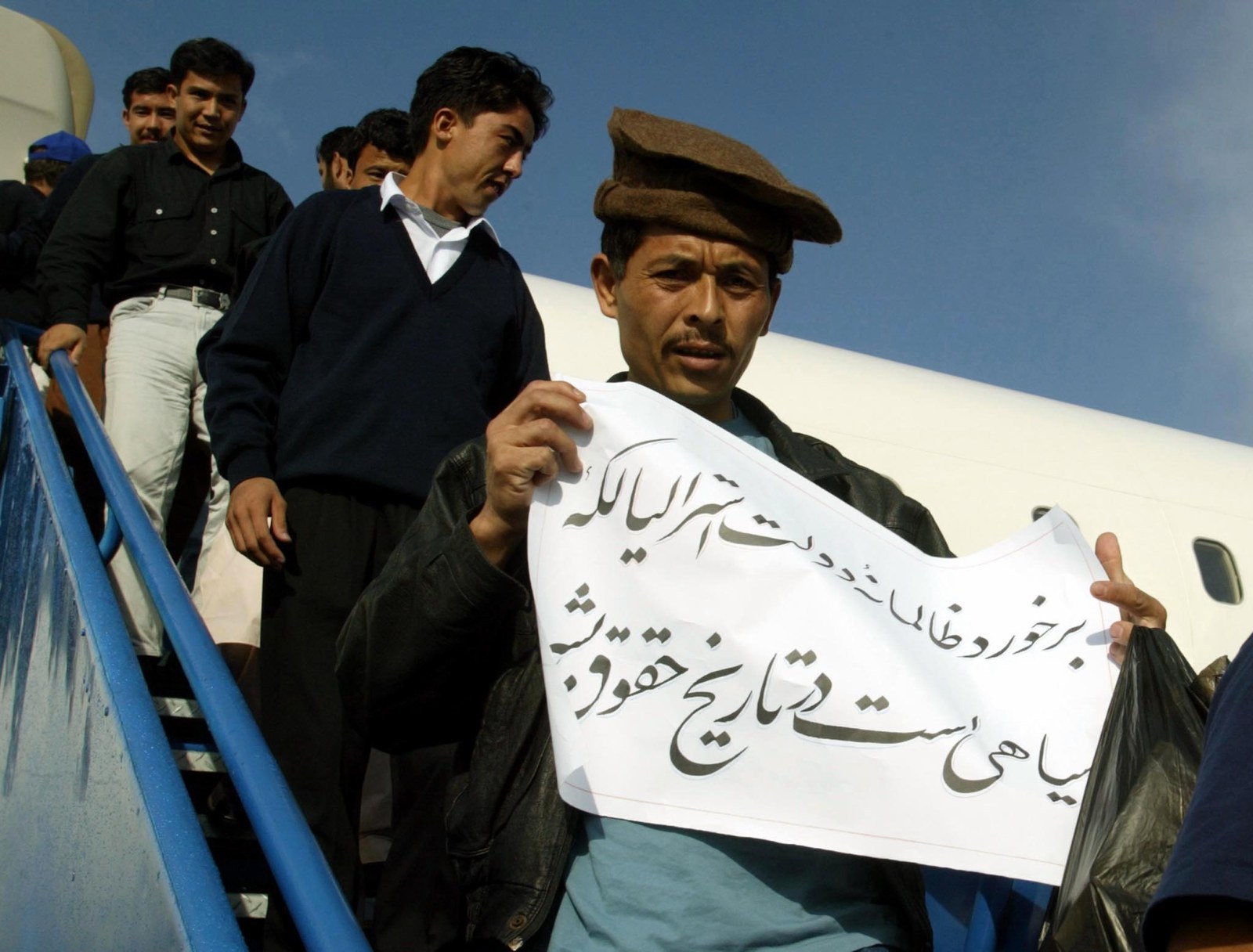 The roots of the "Pacific Solution" lie in a standoff that took place in August 2001 involving a group of 430 Afghan refugees. They'd been rescued by a Norwegian freighter after their boat became stranded in the Indian Ocean. The Australian military boarded the freighter to prevent it from bringing the Afghans to an Australian territory called Christmas Island. Most of this group was then sent to Nauru, some remaining there for three years.
Fears of terrorism helped turn the ad hoc approach into law. Legislation was adopted shortly after 9/11, and then-Defense Minister Peter Reith helped sell the proposal by warning that the boats could "be a pipeline for terrorists."
The Pacific Solution allows Australia to claim it is upholding international human rights law while still turning away people with credible asylum claims. Key to this is making sure they never set foot on Australian land — many rights under international and national law only begin once someone has already entered a country's territory. Maintaining this premise has required the Australian government to also re-interpret what counts as its territory. The government claims that Christmas Island, where refugees are processed before being sent to Manus or Nauru, doesn't count as part of Australia for immigration purposes even though it is a territory wholly under Australia's control.
This approach gives Australia one of the harshest policies toward asylum seekers of any developed democracy, say human rights activists.
"It's a pariah nation in terms of refugee protection," Human Rights Watch Australia Director Elaine Pearson, who visited Manus last June, told BuzzFeed News.
Australia stands out for the numbers of asylum seekers it holds offshore, but it didn't invent the idea. The U.S. used similar logic in the 1990s when it held around 300 HIV-positive Haitian asylum seekers for two years at its base in Guantanamo Bay, Cuba, the same place that would later hold detainees in the War on Terror outside the reach of U.S. courts.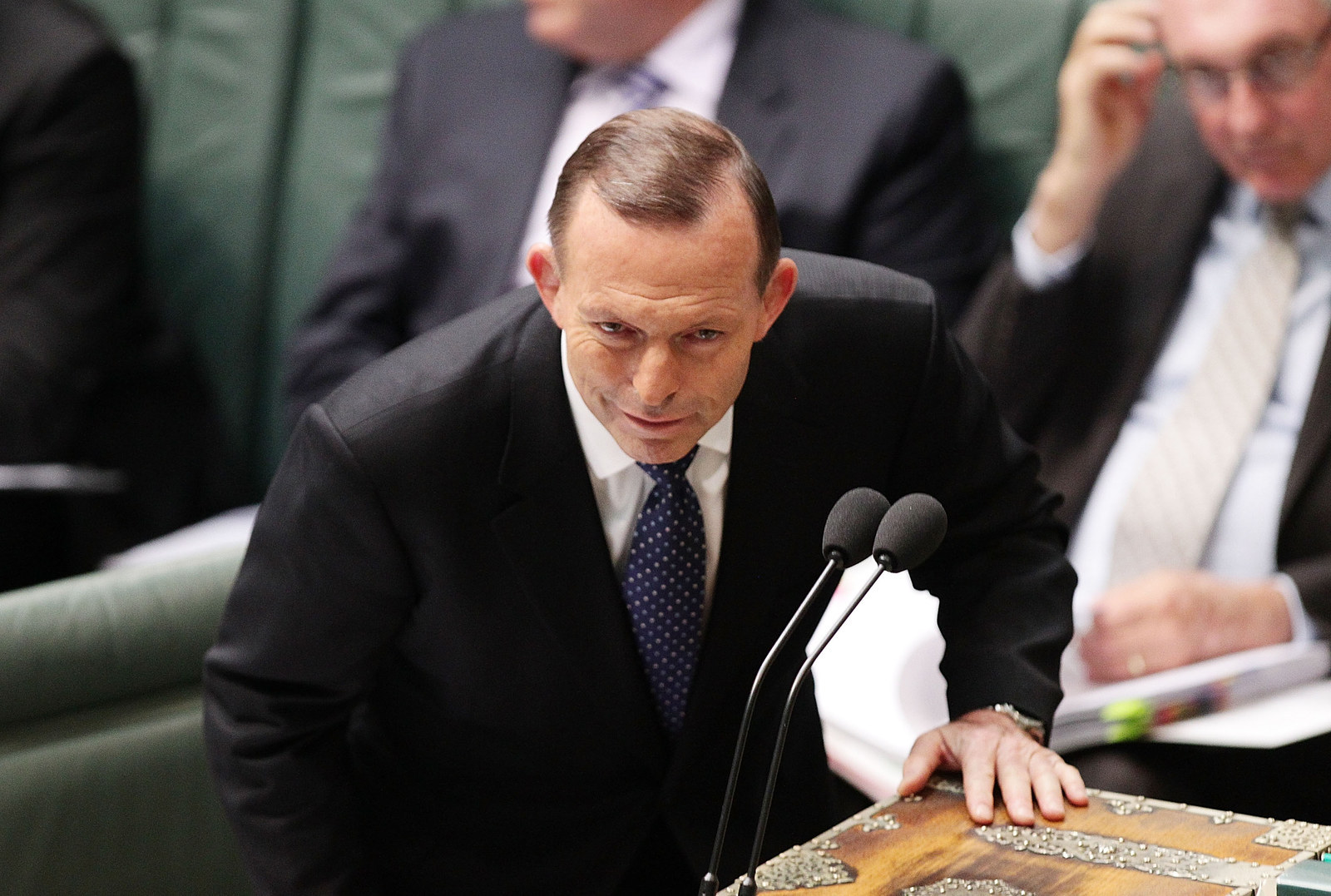 Australia has gone a step further, however. Not only do refugees on Manus Island spend years in a horrific detention center, their asylum applications are processed in Papua New Guinea instead of Australia. (Papua New Guinea, meanwhile, expected to benefit from several million dollars in aid from Australia as well as the jobs the detention center creates for Manus residents.)
This means that LGBT asylum seekers are being forced to seek asylum in a country that criminalizes homosexuality, which human rights advocates say is a direct violation of prohibitions in international law against deporting people to places where they have a well-founded fear of persecution.
"I thought Australia and its people would be my protector, but they taught me otherwise," wrote one gay Iranian in the detention center in a set of letters published by The Guardian in 2014. Another wrote, "I sought asylum from [the] Australian government which claims to respect the human rights … [but] I am a homosexual, a gay man, and because of that I was tortured here and no one is hearing me to help."
The United Nations has condemned the camps as a form of "mandatory detention" that violates international law, and problems in the camps — like riots and rape — have been extensively reported. Australia's immigration minister declined to be interviewed for this story through a spokesperson, but Australian leaders appear more enthusiastic than ever about the plan. Both major parties intend to campaign on continuing the program in the next election. Some Australian leaders are even arguing it should be a model for the world as Europe is overwhelmed by refugees arriving in the hundreds of thousands from the Middle East and North Africa.
"The only way to prevent a tide of humanity surging through Europe and quite possibly changing it forever," said former Prime Minister Tony Abbott in an October speech in London, means "turning boats around for people coming by sea ... and it means establishing camps for people who currently have nowhere to go."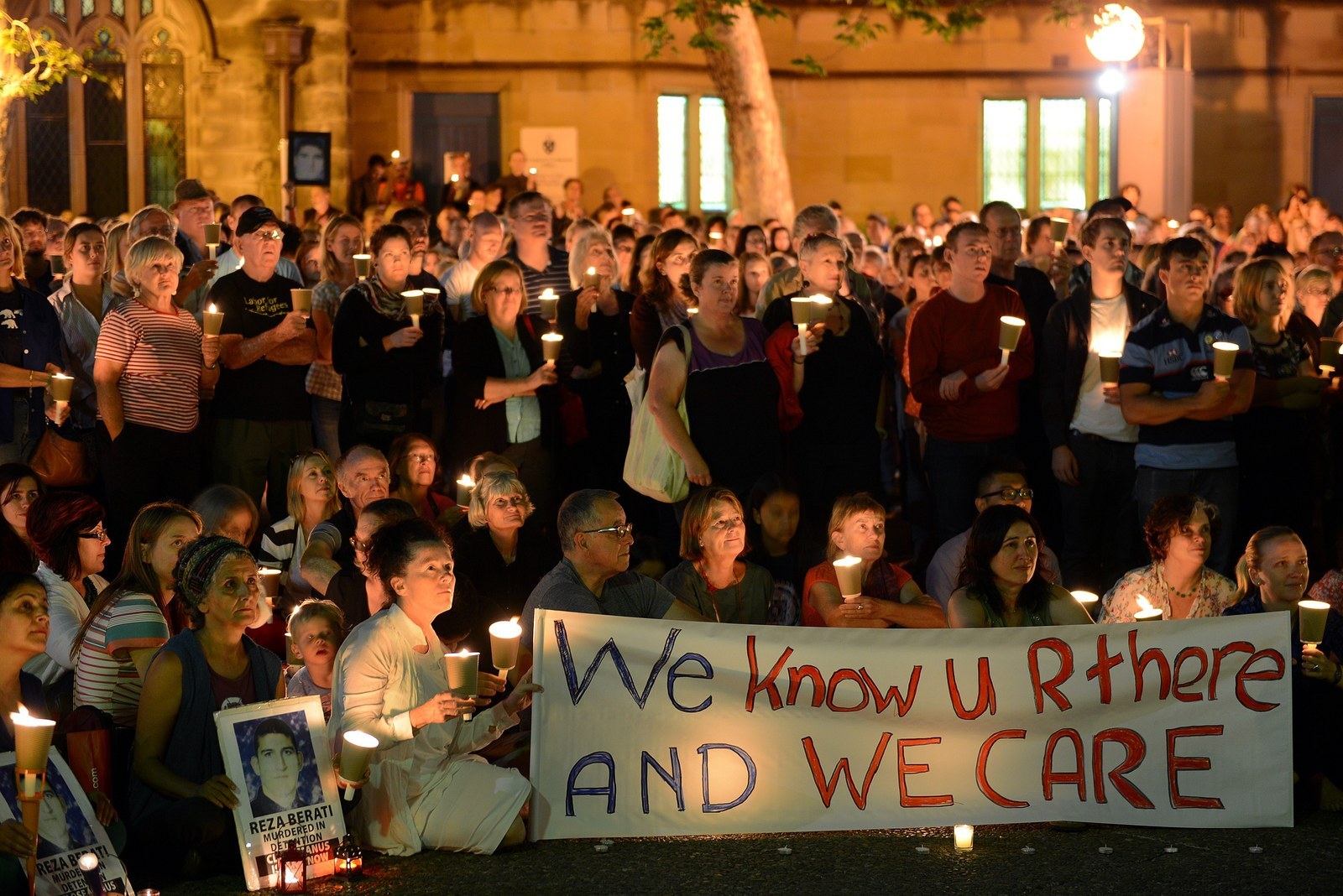 The situation in the Manus Island detention center was so bleak that Mohsen said he attempted suicide multiple times during the two years he was held there.

Even now, he said, "There is not a minute that I do not think about ending this life."
The facility where he lived was meant to be temporary and hold fewer than 500 people. But the number climbed to more than 1,300 over the course of 2013. That was thanks largely to a new program announced while Mohsen was at sea — July 19 — that refugees sent to Manus would be eligible for asylum only in Papua New Guinea rather than Australia.
Mohsen's new home was a muddy compound penned in by a chainlink fence about eight feet high. Pictures from inside the facility leaked by asylum seekers or captured surreptitiously by the press show modified shipping containers, tents, and tin-roofed concrete buildings built during World War II crowded with asylum seekers in the tropical heat. The refugees would have had a view of the beach a few yards away, but when Amnesty International visited in 2013 the sea view was blocked by green mesh that a camp official said was to prevent the media from using boats to photograph conditions inside.
A 2014 report by an Australian Senate committee collected extensive testimony about the horrors in the camp: The toilets backed up, dead flies were found in the food, there were suspicions that the guards were urinating in drinking water, and detainees sometimes got heat stroke because they had to wait in long lines for food without shade in direct sun.
Mohsen said there was also extensive abuse at the hands of Australian security contractors and Papua New Guinea immigration officers, and the Australian Senate committee heard accounts of similar incidents. One of the most disturbing testimonies came from Nicole Judge, who worked on programs in the camp run by the Salvation Army during the second half of 2013. She reported witnessing Australian guards with the United Kingdom-based security company managing the camp, G4S, beat an Iranian unconscious after he ran back to his room to take cover from a rainstorm, an attempted "invasion" of the camp by locals from outside who used machetes to sever water lines, and evidence of sexual assault that security officials ignored.
"We've had some cases of people who've been raped."
"I have heard P1 [shower] block in Foxtrot [compound] being referred to by G4S guards as a 'rape dungeon'," she wrote. In one case she saw reported seeing a young man from Myanmar leaving the toilet block "looking to be in pain" after entering with an older detainee, and was told by a supervisor, "because these transferees were Muslim and actively engaging in prayer that any sexual activity would have been consensual."
Abuse inside the camp keeps queer refugees in fear even of one another, said a 24-year-old from Tehran who asked to be identified only as Amir.
"I can't trust anyone," said Amir, who BuzzFeed News reached with help from an Australian refugee activist and a contraband cell phone — guards confiscate cell phones discovered in the camp. Amir interrupted the conversation several times whenever someone else came within earshot.
Amir said he fled Iran in May 2013 after his boyfriend's father reported him to the police, but he hasn't told anyone in the camp the truth of his case and he largely avoids others he suspects are gay in fear of being targeted.
"I told everyone I had a problem with my girlfriend [back home] so that no one would realize," he said.
If others found out, "They'd harass me, make fun of me, you know we still have this Iranian culture" in the camp, he said. "We've had some cases of people who've been raped."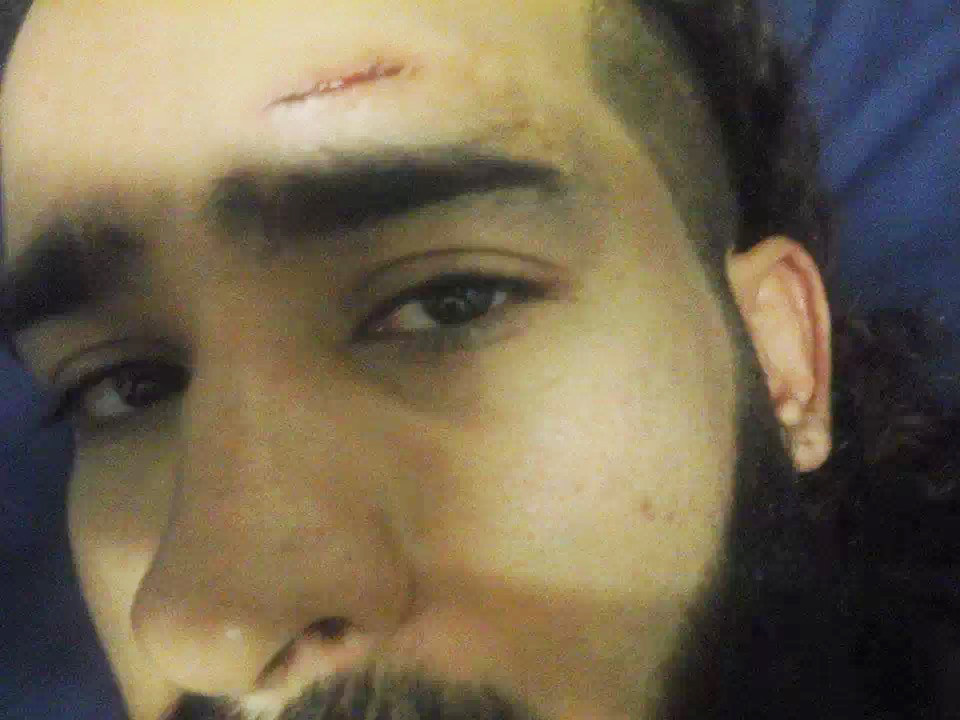 Mohsen spent many months after his arrival on a hunger strike, part of a protest movement that built as the camp grew increasingly crowded throughout 2013. Some of the refugees Amir knew had sewn their lips shut in protest.
According to the Australian Senate report, the protests reached a boiling point in February 2014, after immigration officials told a group of protest leaders that they "would never be settled in Australia and that if they wished to settle in a third country, they would receive no support from Australia or [Papua New Guinea] to do this," according to an account of the event by Amnesty International.
The protests ignited long-simmering hostility from the local community, who felt they had not gotten the economic benefits promised from having the camp on their island. When Papua New Guinea police rushed in to shut down protests on Feb. 17, they were backed by a mob of locals who'd been stockpiling weapons outside the compound.
By the time peace was restored on Feb. 18, an Iranian named Reza Barati was dead, allegedly from having been beaten. Amir said a Papua New Guinea officer entered his room and beat him with a baton though he was hiding from the violence. Mohsen said he was hit in the head with a rock and knocked unconscious.
The despair is so great that detainees are attempting suicide or harming themselves.
Australia has made some changes since the riot, including finishing the transfer of control over the camp to a new contractor. But it has also made the camp even more secretive, including adopting the law that could jail employees working on the island for disclosing conditions there. The despair is so great on both islands that detainees are attempting suicide or harming themselves in other ways at a rate that the Sydney Morning Herald reported was reaching "epidemic levels."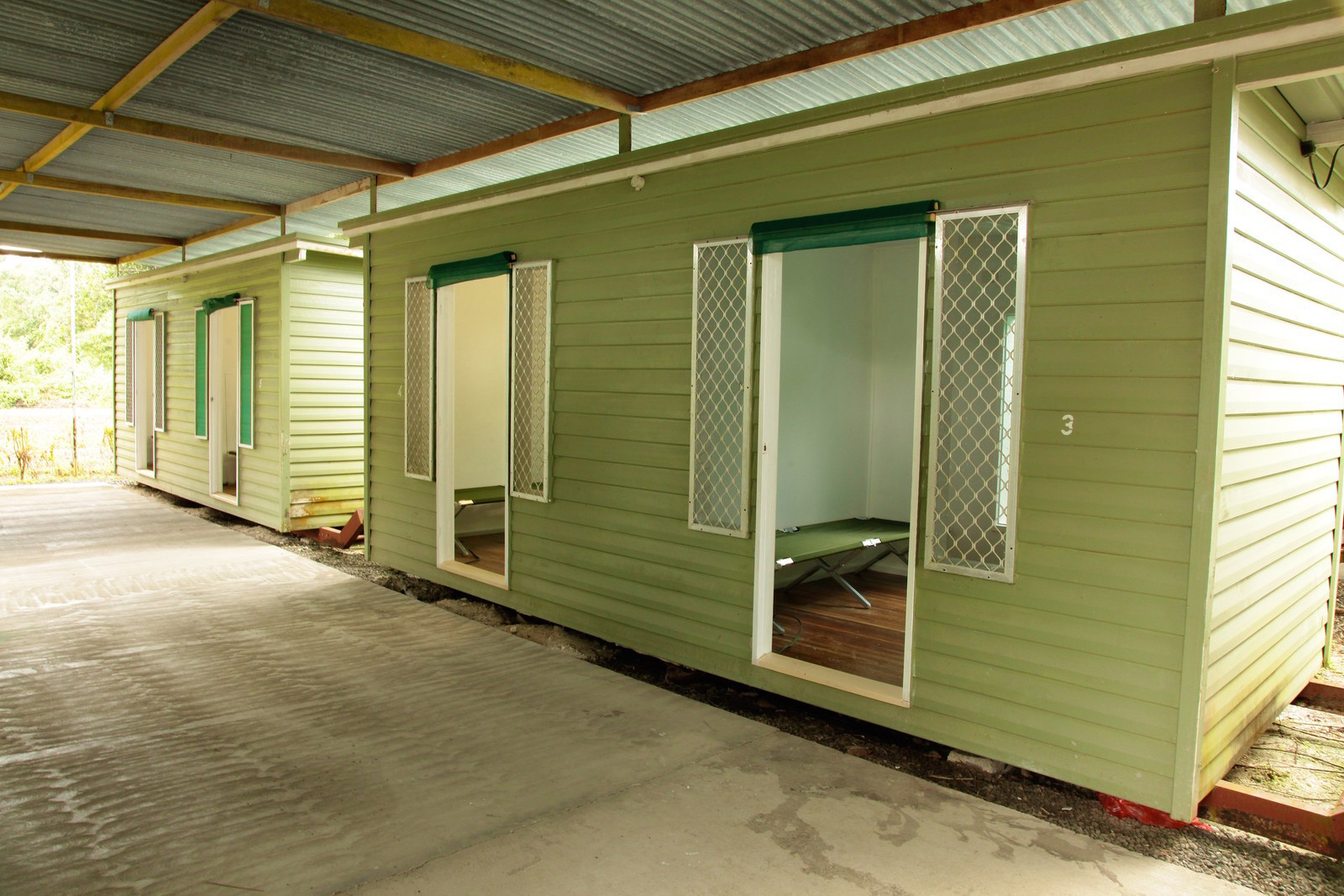 The riots have also left the prospect of settling in Papua New Guinea even more terrifying to the asylum seekers, especially since the government has made it nearly impossible for them to settle in another part of the country.
More than 100 asylum seekers in the detention center have had their refugee petitions accepted and now have the right to move to a more comfortable and open facility outside the island's main town called the transit center, but they are refusing to relocate. Around 300 asylum seekers have decided to go back to the countries they fled, including a Syrian who was tortured by police for 20 days after he returned last year and was later injured in shelling that killed his father.
Mohsen has lived in the transit center since last spring, but he said he's attempted suicide twice in the months since. Almost all the other queer refugees are still inside the detention center, in part out of fear of the country's sodomy law. That fear is so great that at least one asylum seeker reportedly refused to report two incidents of rape because he worried the Papua New Guinea police would throw him in jail.
Amir doesn't want to take the chance of living on the outside — but unless Australia changes its policies, his only other choice is to go back to Iran.
"I cannot take the risk of living somewhere even worse than here, where those people who wanted to kill us — who killed Reza Barati — live," he said. "If I had left for any reason other [than being gay], I'd go back the next day."