This sign has been plastered across the windows of Mexico's Senate since March.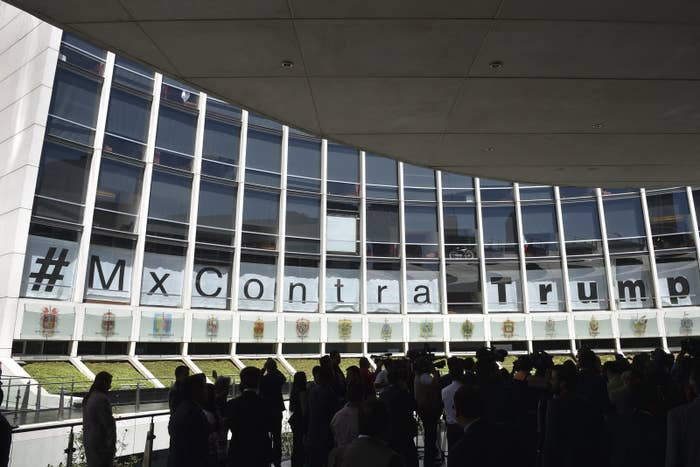 It's lost a letter, but it's still up.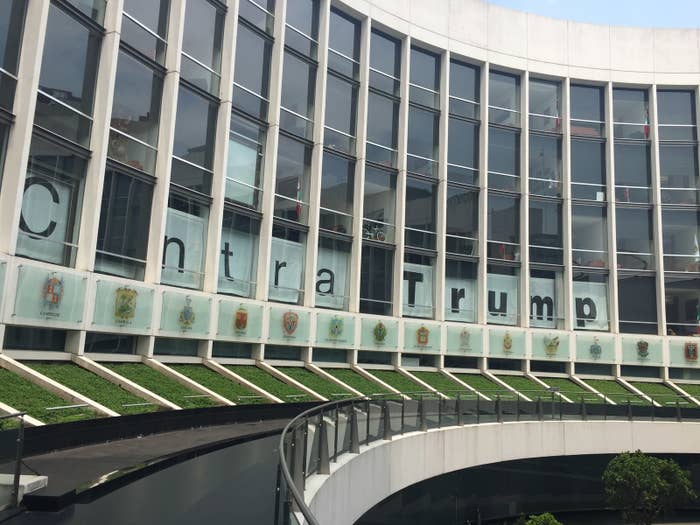 Mexican President Enrique Peña Nieto (EPN for short) was widely criticized for inviting Donald Trump to meet with him on August 31, and another left-leaning party, Morena, hung this banner in Mexico's lower house saying "And dignity, EPN?"
Trump jumped into his thoughts on Mexico within seconds of the start of the first presidential debate on Monday, accusing the country of "stealing US jobs."